Join me as I share about several upcoming astrological events:
* New Moon in almost 21º of Scorpio (exact on Nov. 13th, 2023 at 4:27am EST)
* Overview
* Scorpio-archetype
* Mars, the traditional ruler of Scorpio aligns with the New Moon
* Sun-Mars alignment until Nov. 29th
* Moon-Sun-Mars alignment
* New Moon-Mars alignment trines Neptune in Pisces
* New Moon-Mars alignment opposes Uranus in Taurus
* Pluto, the modern ruler of Scorpio, still in Capricorn until Jan. 20th, 2024
* Pluto squares the Moon Nodes, sextiles, Neptune and trines Uranus
* Mercury enters Sagittarius on Nov. 10th (retrograde in December)
* Mercury squares an exalted Saturn in Pisces
* Mercury sextiles Venus in Libra
* To sum it all up
* New Moon Intentions
Do you have an Ascendant (or any personal planets) in 18-23 degrees of Scorpio, Taurus, Leo or Aquarius?
A special announcement: I will be a regular guest on Soulivity Today Morning Show: "Hot Topics Friday" starting on Nov. 17th
==> Join me once a month as I discuss hot Astrology topics
*******************************
👉 My upcoming Forecasting Forum about Neptune's & Chiron's Station phase & Mercury's Retrograde phase will be live on Friday, Dec. 1st at 5pm EST/2pm PST/10pm London-time $37.00 (valued at 98.00)
👌 EARLY BIRD PRICING (only $32) available until Nov. 29th at midnight EST! 👌
*******************************
👉 For more details on the Scorpio-archetype and to see all the Coaching questions in writing, read the "New Moon in Scorpio" article
👉 Get the first month of my Universal Membership for FREE when applying coupon code: UNIVERSAL at check out!
*******************************
👉 Take a look at my current webinars, click here
👉  To read my article on "How to set New Moon Intentions", click here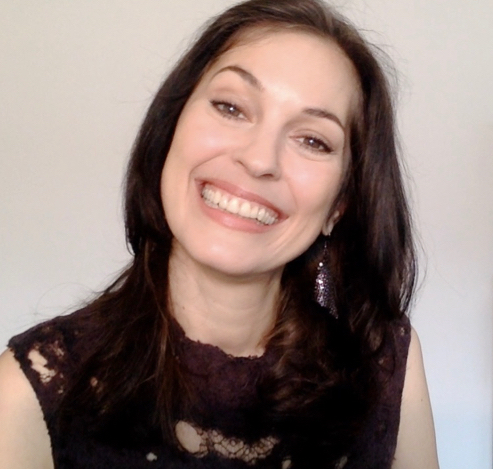 Sonja's passion is for connecting with people and helping them transform their lives. This led her to train as a life coach, in addition to her lifelong study of Astrology. With her Readings, her coaching and her Soul-Based Astrology Courses she aims to empower and support people in fulfilling their life's potential and aligning with Soul Purpose.