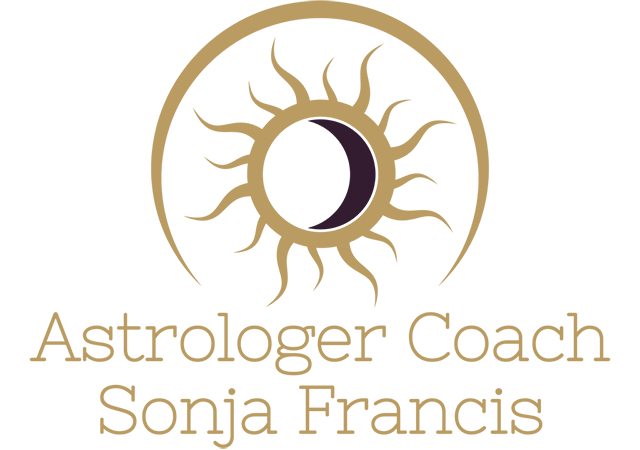 About Sonja
Sonja Francis has a passion for connecting with people and helping them transform their lives.
Reading the energetic blueprint of each person, Sonja assists clients from around the world through her astrological readings and transformational coaching. Sonja's genuine concern and kindness, along with her keen insight and interpretation skills help her move each individual toward resolution of issues that may be blocking their soul's highest expression in this life.
Sonja also loves to teach astrology and has developed her own online curriculum and live Soul Journey seminars that instruct beginning to advanced astrology students in the heart-centered self-empowering messages of Soul-Based Astrology.
"My goal is to empower people by providing a deeper understanding of themselves, so they can come from a place of love, rather than fear" – Sonja Francis
Sonja has written monthly horoscopes for MahalayaLife.com and the online magazine "Urban CampFire" and has been interviewed for her astrological insight on Internet radio shows that include "A Charmed Life," "The Reality Manifest Show" and "That's the Beauty of it All." She has also been a guest on "Astrology, Numerology Now" — a TV show hosted by Z Starman and hosted her own fully sponsored astrology show on BiteSizeTV until July 2013.
As a lifelong student of astrology, Sonja joined the National Council for Geocosmic Research (NCGR) in 1997 and received her NCGR professional astrology certification in 2005.
Sonja is originally from Vienna, Austria and currently lives in Pittsburgh, Pennsylvania.
Website Membership
Sonja created her membership website for all lovers of astrology including people who are interested in knowing what their astrological chart has to say about their purpose in this life, its challenges and blessings, and the answers to their most pressing questions; beginning to advanced students of astrology who want to sharpen their skills or add a soul-based perspective to their practice; and particularly for individuals who are seeking to manifest their best possible life by aligning themselves with the universal energies on a daily basis.
Membership levels include exclusive in-depth content, private access to Sonja, and members-only discounts on courses, readings and coaching sessions.
Great Free Content
To access Sonja's awesome free content and up-to-the-moment astrological forecasts:
Opt in to Sonja's monthly newsletter
And follow her on social media:
Access Sonja's Services
For more information on Sonja's courses, readings and coaching sessions:
Coaching
Astrology Readings
Astrology Courses and Tutoring
Become a Site Member for significant discounts on coaching sessions, astrology readings and online courses