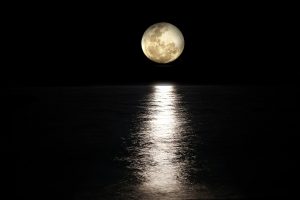 On Jan. 6th, at 6:08pm EST, the Moon opposes the Sun in almost 16.5 degrees of Cancer. The entrance of the Moon into Cancer on Jan. 5th begins the energetic build-up towards this Full Moon.
Relationships of all kinds are highlighted during this time — but with this Full Moon, there is a particularly strong emphasis on family- and business relationships. If you are already a Member of my online community, feel free to also watch my Full Moon video.
Lots of planets are involved in this Full Moon chart — Mercury and Mars are both Retrograde, although Mars is also exalted, as it will come to a halt only 6 days after the Full Moon becomes exact, ending its 2.5 months Retrograde phase that began on Oct. 30th!
Uranus will become more exalted two days after the Full Moon becomes exact, preparing to end its 5-month Retrograde phase (on Jan. 22nd). However, at the time of the Full Moon, Uranus will support the integration of the Full Moon polarity because it is sextiling the Moon in Cancer and trining the Mercury-Sun alignment in Capricorn.
The Moon in Cancer supports the integration of the Moon Nodes in Taurus-Scorpio, and trines Neptune in Pisces. And Mars in Gemini trines Venus in Aquarius! Yay! Lots of harmonious aspects.
The most challenging aspect in this Full Moon chart is a T-Square — with Chiron in Aries as the Focal Point… making Libra the Solution of this T-Square. All of the above-mentioned play an important role, so buckle up! More about the specifics in regards to all of these planets in a moment.
But first, let's talk about this month's Full Moon: This Lunation shows us how well we are doing with self-care and any issues connected to family or home — and also where we are in connection to greater emotional responsibility and self-alignment.
Ask yourself: What's my relationship to self-care and where do I feel most "at home"? What's my understanding of my emotional needs? How might an emotional connection to myself and loved ones be of benefit to me? How might it shift my priorities?
Let's take a look at the polarities involved with this Full Moon…
***
ALREADY A MEMBER? Scroll down & keep reading (make sure you are logged into your Member's account)!
GET IT ALL! Get the whole Forecast with all the Full Moon questions — as well as other awesome and exclusive content — become a site member (still, for the price of a cappuccino!) 😉
***

Do you have your Ascendant, Career Point (or personal planets) in 14-19 degrees of Cancer, Capricorn, Aries, or Libra? If so, you are more affected by this month's Full Moon. This is also true for those of us who have our Ascendant or Sun-sign in Leo or Cancer  (the Sun rules Leo; the Moon rules Cancer).
Again, in our FIRST Forecasting Forum of the year on Friday, Jan. 6th at 5pm EST, we'll be taking a look at all the planetary and Nodal changes of 2023!
For example, we will investigate what shifts Saturn in Pisces will bring over the next 2.5 years, and what Pluto in Aquarius will show us from late March – mid June, as it gives us a preview of what's to come in 2024 and beyond. How will the Moon's Nodal shift in July into Aries-Libra impact our collective Soul's Journey, not to mention Pluto's involvement in that collective journey…
If you want to align yourself with these evolutionary shifts, join us live, or get the mp4-video presentation of the live event. Either way, if you are not yet a Star Member, register now!
Early Bird Special is still available until Jan. 4th at midnight EST! Or take advantage of this GREAT DEAL: I am offering an additional $36.00 discount for the Yearly Star Membership until Jan. 6th at midnight EST!
That reduces the cost from $27.00 per month to just $20! 
So, if you WANT TO GET YOUR STAR MEMBERSHIP FOR ONLY $20/month, all you have to do is switch over to the Yearly Star Membership here, select the yearly Membership, add the discount code: HAPPY2023! at check out (by Jan. 6th the latest), and you are signed up for the whole year!
**All my Star Members are automatically registered and will receive an invite to join us a day prior and the day of the webinar 😉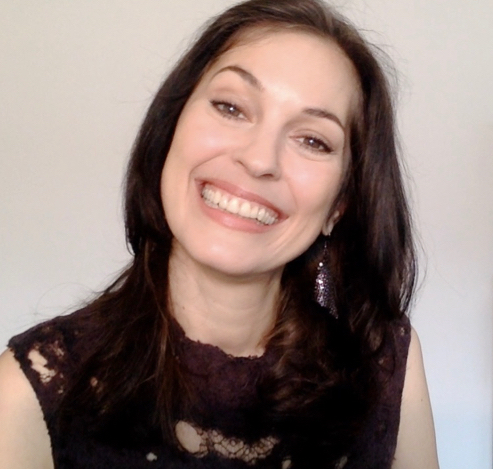 Sonja's passion is for connecting with people and helping them transform their lives. This led her to train as a life coach, in addition to her lifelong study of Astrology. With her Readings, her coaching and her Soul-Based Astrology Courses she aims to empower and support people in fulfilling their life's potential and aligning with Soul Purpose.