Forecast for April 23rd – 29th 2018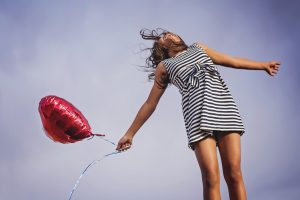 The moment Chiron moved into Aries last week, I could feel my focus shift towards the physical body; I also observed my anger in a different way. Since I have Mars (the ruler of Aries) natally in Pisces in my 4th House, I could also feel a desire to slow down…
Before we get to this week's forecast, I have one quick announcement:
Last chance to sign up for my upcoming MONTHLY FORECASTING FORUM, next week Monday, April 30th, 2018 at 12pm PDT/ 3pm EDT/8pm BST (London-time).
Please note that there are major shifts ahead! Chiron, the Wounded Healer, already started to make its first pass into Aries; and Uranus, the awakener, makes its first pass into Taurus in May.
If you want to know how to align yourself with these planetary shifts, join me live or sign up for the mp4-video presentation. To join for FREE, become a Star or SuperStar Member on my site
Already a Member? You will receive an invitation to join us live automatically via email and a recording within 24-hours of the live event (also via email).
This week's headline items: On Tuesday, Venus moves from Taurus into Gemini and Saturn ends its station. The Full Moon in Scorpio becomes exact on Sunday evening.
There will be three Moon VoC phases this week: Tuesday afternoon (for 2 hours), Thursday early morning (for almost 15.5 hours) and Saturday night/Sunday very early morning (for almost 2 hours).
Monday (April 23rd): the Moon remains in fun and attention-loving Leo all day. It will journey there until Tuesday late afternoon. We may lack objectivity and struggle with backing down or compromising. We all love to be admired — or at the very least acknowledged — for our greatness 🙂 
So hand out some compliments — let people know how proud you are of them, tell them how much you love them. Come from the heart in this and all other things… be honest and authentic, as best you can. Fun, games, and romance are a big part of this energy as well. You might also enjoy…
***
GET IT ALL! Get the whole Forecast — as well as other awesome and exclusive content — become a site member (right now, for the price of a ​cappuccino​!)
ALREADY A MEMBER? Log into your ​Member's ​account and keep reading! ;​-​) Sonja
***

Have a fantastic week!
Many blessings,
Sonja
PS: To apply my forecasts and videos to your own birth chart, watch my 30-minute class on: "How to Read Your Birth Chart" and feel free to go to my Facebook Fan page for my daily forecasts 😉