The time has come for me to make some changes to my business, to make room for some changes coming in my life outside of business. I have started work on a book, and my priorities are shifting elsewhere as well: my husband and I were certified this week as Foster Parents, the first step on a journey to fostering a child with the long-term goal of adopting. We are doing our best to get ready for the huge shift of becoming first-time parents; since I am also in the process of writing my first book, one of the things that I needed to look at was my time commitment on a daily basis. The question I've been asking is "how I can make more space for raising a child, and writing my book, while still providing maximum value for you guys — my online community.
I took a long look at how members are using their memberships, and after several discussions with members and advisors, I've settled on the following:
Announcement for Star & SuperStar Members:
SuperStar Members: I have decided to suspend the SuperStar Membership, at least for now — at the end of 2020, I will revisit it, and decide whether to make the change permanent.
How will this work?
Yearly Members will be able to continue their Membership until the end of their term; at that point, they will be able to continue with a Yearly or Monthly Star Membership.
Monthly Members will receive one last monthly 25-minute Coaching-Healing session with me, and then will be transferred to the Star Membership level for the rest of 2020.
For the next three months (until April 12th, 2020), I will be offering a 30% discount on my 50-min. Coaching-Healing sessions to current active monthly SuperStar Members; you can either divide the 50 minutes into two 25-minute sessions, or use up the whole 50 minutes in a single session.
If you would like to make a more long-term commitment to yourself, I will be offering Coaching Packages at an even greater discount, also for the next three months. After that time, as (now) Star Members, you will be eligible for coaching discounts as discussed below.
Star Members will only see one slight change: as with my online courses, I will make my 50-minute Coaching-Healing sessions available at a 15% discount; if you'd like to commit to receiving longer-term support, Coaching Packages will be available at an even greater discount as long as you remain an active Star Member.
Again, please note that these discounts also apply to those of you whose membership was converted to Star from the SuperStar level (after April, 12th, 2020).
If your Membership is currently suspended & you are a monthly SuperStar Member:
You will be automatically moved to the monthly Star-level Membership; whenever you decide to re-activate your Membership, you will do so as a regular Star Member.
You should receive emails announcing your transfer to the Star Membership level, however you will remain suspended/paused until you decide to re-activate yourself via your Membership Portal (aka "My Account" 😉
I realize this may be a lot to take in — if you have questions or concerns, please don't hesitate to reach out — in the meantime, I hope this table will make it all clearer:
As I hope you can see, I've done my best to use this as an opportunity to create greater value and flexibility for you, my most valued members — and if you have ideas on how I can do an even better job of that, I would love to hear your thoughts. Thank you, as always, for your continued membership of my online community, and I look forward to serving you throughout 2020 and beyond.
PS: All current SuperStar Members will also receive a huge discount on my book, once it's been published. Star Members will receive discounts as well 😉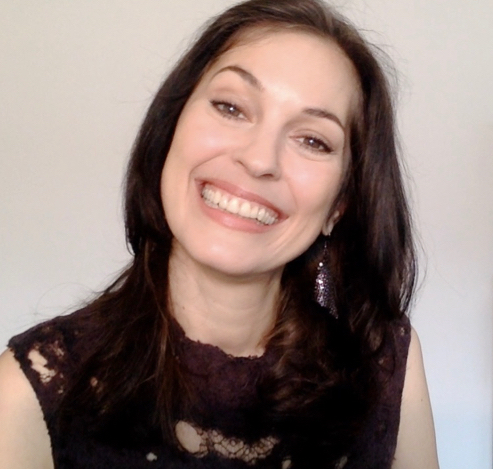 Sonja's passion is for connecting with people and helping them transform their lives. This led her to train as a life coach, in addition to her lifelong study of Astrology. With her Readings, her coaching and her Soul-Based Astrology Courses she aims to empower and support people in fulfilling their life's potential and aligning with Soul Purpose.