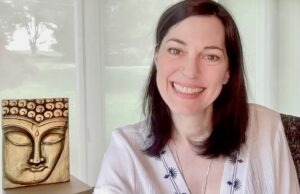 On August 1st, at 2:32pm EDT, the Full Moon becomes exact in 9 degrees of Aquarius. The entrance of the Moon into Aquarius Monday night (July 31st) started the energetic build-up towards this Full Moon; the Moon in freedom-loving, forward-thinking Aquarius opposes the Sun in fun-loving, expressive Leo. 
Oppositions always resonate back to the conjunction of the planets involved. We are looking to see how far we have come since that conjunction. For example, with the Full Moon, we are looking back to the previous New Moon (in this case, July 17th) to see what has developed since then.
This is the second of four Super Full Moons in a row where the Moon is closer to the Earth, increasing its tidal and electromagnetic effects. As each of us has a personal electromagnetic field and the adult body is composed of 55-70% water (depending on the person), SuperMoons also have a much greater effect on us.
From an astronomic point of view, they occur because the Moon's orbit is elliptical, rather than a perfect circle, so the Moon's distance from the Earth varies.
SuperMoons are 15% brighter than an average Full Moon and 30% brighter than when the Moon is at its farthest distance from the Earth. For more on the astronomy of SuperMoons, click here
Here are the astrological highlights of this Super Full Moon chart:
Jupiter in Taurus squares the Full Moon polarity & trines Mars in Virgo
Uranus (the modern ruler of Aquarius) squares an exalted Venus in Leo & is approaching a Trine to Pluto in Capricorn
Saturn (the traditional ruler of Aquarius) opposes a Mercury/Mars alignment in Virgo
Neptune in Pisces is the Focal Point of a YOD, making a quincunx to an exalted Venus in Leo & the South Node in Libra
Venus in Leo also makes a Trine to the North Node in Aries
Pluto in Capricorn still squares the Moon Nodes polarity (Aries-Libra), since July 17th in those particular signs
But first, let's talk about the Full Moon polarity (and if you know this polarity already, feel free to skip this part of the article to the details of this particular Super Full Moon chart — the aspects):
The Moon in Aquarius opposes the Sun in Leo; this highlights the power of our individual creativity and the exponential potency of collaboration. Each of us is invited to reclaim ourselves and add our voice, heart, and hands to something that has meaning for us.
The invitation here is to dare to be different and to remember how we are all part of a larger whole.
The highest quest of Leo leads to authentic Self-expression: to embody our gifts, shine our light, and live our truth. The highest task of Aquarius, on the other hand, is the attainment of…
***
ALREADY A MEMBER? Scroll down & keep reading (make sure you are logged into your Member's account)!
GET IT ALL! Get the whole Forecast with all the Full Moon questions — as well as other awesome and exclusive content — become a site member (First month is FREE! Cancel anytime)
***

Do you have your Ascendant (or any personal planets) in 7-11 degrees of Aquarius, Leo, Taurus, or Scorpio? If so, you may feel the effects of this Full Moon more strongly. This is also true for those of us who have our Ascendant or Sun-sign in Leo or Cancer (since the Sun rules Leo and the Moon rules Cancer)
Again, Venus is not only exalted until August 2nd but also in her Retrograde motion since July 22nd (and this lasts until Sept. 3rd, 2023), which we will discuss in great detail in our next Forecasting Forum on August 2nd at 5pm EDT/2pm PT!
==> Join us live or watch the mp4-video presentation to gain a better perspective about what's going on for you personally in regards to financial, self-worth & relationship issues… and how to use this Retrograde phase to your advantage. ==> Register now!
Reading this after August 2nd? Get the mp4-video presentation of this webinar here.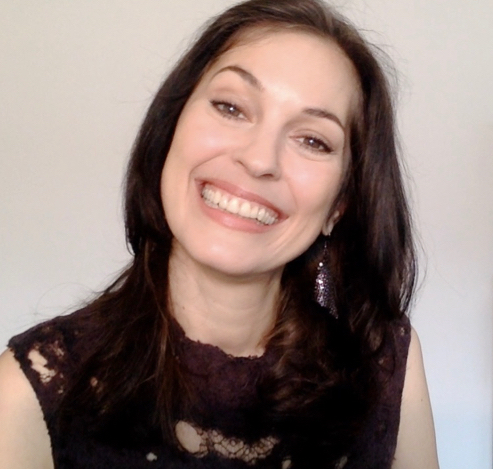 Sonja's passion is for connecting with people and helping them transform their lives. This led her to train as a life coach, in addition to her lifelong study of Astrology. With her Readings, her coaching and her Soul-Based Astrology Courses she aims to empower and support people in fulfilling their life's potential and aligning with Soul Purpose.