Forecast for Mon., Jan. 8th  – Sun., Jan. 14th, 2018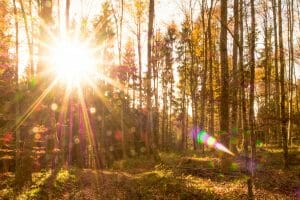 The theme of last week for me was "stay present in the here and now, do what you can, and breathe through the rest" 🙂
Before we get to this week's forecast, I have one quick announcement:
Feel free to check out my 20-minute excerpt from my latest webinar about the year ahead, a look at all of 2018!
And if you want to know how align yourself with the energies this year, feel free to buy the whole 90+ min. webinar on the subject —  click here  — we talked about what to expect for the next 12 months, and how it all applies to our own birth charts 😉
This week's headline items: the last Quarter Moon in Libra becomes exact on Monday; the Mercury shadow phase ends Wednesday, Mercury changes signs from Sagittarius to Capricorn on Wednesday night/Thursday very early morning; the Balsamic Moon phase begins on Saturday (very early in the morning); and Uranus ends its station phase on Sunday.
There will also be three Moon VoC phases this week: Tuesday late morning (for almost 4 hours), Thursday late morning (for a little over 16 hours), and Sunday very early morning (for almost 11 hours).
Monday (January 8th) is quite a day, astrologically speaking! So much going on…
Firstly, the Moon remains in relationship-oriented, harmony-seeking Libra all day. It will journey there until Tuesday afternoon, where it will help us be naturally courteous and diplomatic — we are more polite at this time, as we seek the approval of others.
We very much want to maintain equal, fair relationships at this time, and are therefore open to making compromises and negotiating. These next two days are a great time for mediation — but our need for peace and accompanying aversion to direct conflict could pull us to "yes" more easily than we might like.
We may also be able see both sides of the equation so well that we can't make decisions. As best as you can, find an inner balance with this and communicate what needs to be said with grace and charm — even if it's "No" 😉 One last quick note: this is also a great time for anything to do with visual arts. This Moon placement also starts the build-up towards the last Quarter Moon (which, will be exact Monday early evening…)
Monday morning, an opportune Sun/Jupiter aspect becomes exact at 7:07am EST. We started to feel this aspect from last Saturday on; it will remain strong until this Wednesday. We might want to take advantage of the opportunities this aspect provides — it's an excellent time for creating deeper intimate connections, resolving conflicts with others, having fun and boosting our self-confidence. In fact, we may well feel particularly vital and confident — and inner optimism can bring rewards.
Humor can be a big part of this aspect too: We are able to laugh whole-heartedly, and see nothing but possibility in our lives, especially in our intimate relationships and our shared resources with others. This could bring a healthy shift of attitude toward our relationships — whether personal or business.
Continue reading "Opportunities Galore!" »