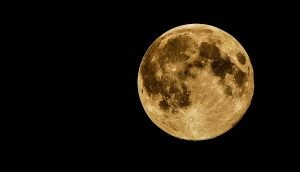 On Nov. 15th at 12:07am EST, the Moon aligns with the Sun in 23 degrees of Scorpio, beginning a new Moon cycle. This New Moon brings us closer to the beginning of Eclipse season, which starts on Nov. 20th — my next Full Moon video will be about the Lunar Eclipse in Gemini.
This New Moon is also a SuperMoon. "SuperMoons" occur when the Moon becomes either Full or New while unusually close to the Earth and are therefore more powerful. They generate greater gravitational and electromagnetic forces and therefore increased effects on our physical, mental, and emotional bodies. This also facilitates greater shifts in consciousness. This is the third of three Super New Moons in a row.
With the Super New Moon in passionate, all-or-nothing Scorpio, our focus is directed to our intimate relationships, and our deepest desires and fears; if you'd like to learn more about this Lunation, check out my video on the subject, here
Scorpio is the second water sign of the zodiac, so it relates not only to the depths of our own psyche, but also to the ecstasies and traumas of relationships. Before we jump in and talk about the Scorpio energy and how to understand it better and connect to it, let me mention that with this Super New Moon we are also dealing with two exalted planets, both moving much slower at this time:
Mars, the traditional ruler of Scorpio, is currently in Aries and still exalted due to its station; it just started to change directions again on Nov. 13th (ending its 9-week Retrograde phase) — and Neptune is also exalted over the next several weeks, as it is preparing to end its 5-months Retrograde phase — for more on those planetary movements, in connection with our own birth charts, get the "Mars in Aries & Neptune in Pisces Exalted". Click here to purchase this 99min. webinar (if you haven't seen it yet).
Star Members: check your email for the link to the mp4-video recording and enjoy watching it! I sent it out on Nov. 8th late evening 😉
In connection with Mars, ask yourself: What has come up for me since July 25th around self-identity, aggression, or personal passions? What, if anything, have I already revised, reprocessed, or redone since Mars went retrograde back on Sept. 9th? How will this new connection to myself, and the things I identify with, impact the next steps in my life?
In connection with Neptune, ask yourself: What have I learned since June 23rd about trusting the flow of life and my intuitive voice? My intuitive sensing? How might this understanding help me interact more from a "loving heart"? How might this impact our moving forward collectively?
The gift of compassion and forgiveness, the gift of an open heart that seeks to understand, is our gift to the world and to the collective journey — even when it is so hard sometimes to wrap our minds around how others react or behave in certain situations.
The Station phase of Neptune allows us to fully see how an open, forgiving heart can shift our experience and our interactions with others; ask yourself: What's in my present awareness? What asks for my attention when it comes to resting, trusting, and allowing?
What's confronting me around a long-term dream of mine? When I tune into myself, what do I feel connected to? What if I tune into life itself?
Neptune in Pisces has been in a Square to the current Moon Nodes in Gemini-Sagittarius since mid-September 2020, and this will continue until late February 2021. Its current Station phase will give this Square more weight between Nov. 12th and December 18th.
Notice when your busy mind distracts you from the present moment, when your beliefs or assumptions take you on a detour, away from what you are sense is true in this moment, and when "being right" becomes more important than "being connected" or "coming from a whole-heart".
When you notice any of the above, ask yourself: How might a moment of silence bring me back to what's here now? Might it allow me to drop back into my heart? Might it support me in finding a heart-connection with myself and others?
Now, let's talk about Scorpio and some of the other aspects in this New Moon chart: Scorpio is associated with…
***
ALREADY A MEMBER? Scroll down & keep reading (make sure you are logged into your Member's account)!
GET IT ALL! Get the whole Forecast with all the New Moon questions — as well as other awesome and exclusive content — become a site member (still, for the price of a cappuccino!) 😉
***

Do you have your Ascendant (or any personal planets) in 21-25 degrees of Scorpio, Taurus, Leo or Aquarius? If so, you may feel the effects of this New Moon more strongly. This is also true for those of us who have our Ascendant or Sun-sign in Leo or Cancer (the Sun rules Leo; the Moon rules Cancer).
The New Moon is also the best time to set some powerful intentions for this month's Moon cycle. Intentions are best done soon after the New Moon becomes exact — and definitely not during a Moon void of course phase. So this month, the best time to set intentions would be any time between 12:07am until 6:13am on Nov. 15th; then again from 10:47am (on Nov. 15th) until 12:07am on Nov. 17th — New York Time/US Eastern Time
If you live in a timezone other than EDT (that's the US East Coast time zone), feel free to join my Facebook Fan-page or follow me on twitter. I will be posting reminders on Nov. 15th early morning and afternoon/evening, on Nov. 16th throughout the day and night, to let you know when it is time to set your intentions 😉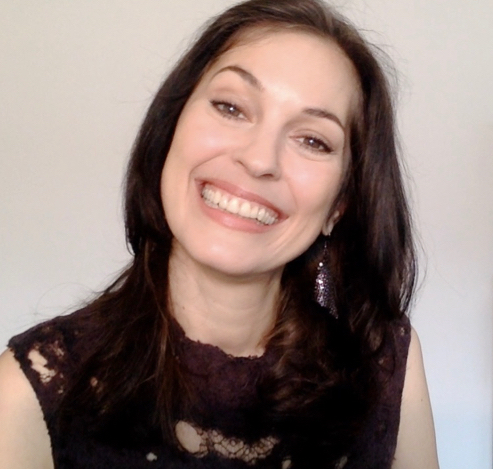 Sonja's passion is for connecting with people and helping them transform their lives. This led her to train as a life coach, in addition to her lifelong study of Astrology. With her Readings, her coaching and her Soul-Based Astrology Courses she aims to empower and support people in fulfilling their life's potential and aligning with Soul Purpose.