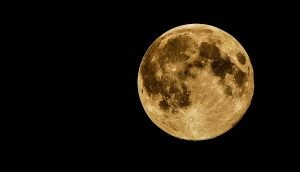 On August 16th, at 5:38am EDT, the Moon aligns with the Sun in 23 degrees of Leo — in other words, the New Moon will be exact (I recommend you also watch my New Moon video on the subject).
There are several planets of importance in this New Moon chart:
Uranus in Taurus & Mercury in Virgo not only trine each other, but are also both exalted/stationing — and Jupiter in Taurus starts to slow down (station) only a day after the New Moon becomes exact — we will feel its archetypical energy more strongly until Sept. 22nd. 
All three of these planets are preparing for their various Retrograde phases, bringing awareness to issues we must face or deal with during their various Retrograde phases.
The New Moon in Leo aligns with Venus (currently in her retrograde phase), trines Chiron in Aries, and squares a wide Jupiter/Uranus alignment in Taurus.
The exalted Mercury in Virgo also makes a Quincunx to Chiron in Aries and aligns with Mars (the ruler of Aries). More about all of that in a moment; first, let's talk about the New Moon energies:
A retrograde Venus aligns with the New Moon in Leo; this highlights the power of our individual creativity; and makes our inner creative child and any physical children essential for the next 28 days.
Since Venus is in her Retrograde phase until Sept. 3rd, we are invited to look at what is (and what isn't) in alignment with the expression of our light. We are invited to reclaim our hearts and reconnect to our inner joy and expressive, playful core.
Ask yourself: What needs to be re-evaluated in my life? What are my heart connections telling me?
Do I feel connected to joy? To a healthy sense of self-expression? Playful creativity? Where can I find the courage to step outside of my safety zone? What role does gratitude play in all of this?
We also covered the Venus Retrograde phase in our most recent Forecasting Forum, which is now available for purchase on my webinar page. Feel free to take a look to better understand your relationship, self-worth, and financial issues.
For the next 28 days, the New Moon in fun-loving, extroverted Leo has us looking for…
***
ALREADY A MEMBER? Scroll down & keep reading (make sure you are logged into your Member's account)!
GET IT ALL! Get the whole Forecast with all the New Moon questions — as well as other awesome and exclusive content — become a site member (still, for the price of a cappuccino!) 😉
***

Do you have your Ascendant (or any personal planets) in 21-25 degrees of Leo, Aquarius, Taurus, or Scorpio? Or do you have an Ascendant or Sun-sign in Leo or Cancer? This New Moon may impact you more than others.
And last, but definitely not least: the New Moon is also the best time to set some powerful intentions for this month's Moon cycle; the best time for the intention-setting process is soon after the New Moon becomes exact, and definitely not during a Moon void of course phase.
Since there will be a Moon VoC phase starting at the same time as the New Moon becomes exact, we will need to wait several hours before setting our intentions during the best & most potent time. This month's best and most potent time would be between 7:14pm on August 16th and 5:38am on Aug. 18th. As always, all times are in EDT — the New York timezone.
If you live outside the EDT timezone and converting timezones isn't your thing, I suggest joining my Facebook Fanpage and following me on Twitter. I will post reminders on both platforms on August 16th, 17th, and 18th to let you know the best time to set your intentions.
For more info about Setting Intentions, click here.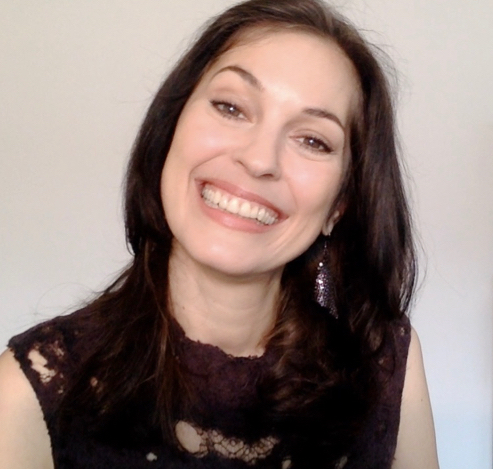 Sonja's passion is for connecting with people and helping them transform their lives. This led her to train as a life coach, in addition to her lifelong study of Astrology. With her Readings, her coaching and her Soul-Based Astrology Courses she aims to empower and support people in fulfilling their life's potential and aligning with Soul Purpose.