Join me as I share about several upcoming astrological events:
* New Moon in 23º of Leo (exact on Aug. 16th, 2023 at 5:38am EDT)
* Overview  00:43
* A retrograde Venus aligns with the New Moon in Leo  02:09
* The Leo-archetype  06:19
* Uranus in Taurus & Mercury in Virgo are both exalted/stationing  07:20
* An exalted Uranus trines an exalted Mercury  08:12
* Jupiter in Taurus starts to slow down (station) only a day after the New Moon becomes exact (Aug. 17th – Sept. 22nd)  09:51
* Jupiter stations retrograde at 15.5º of Taurus on Sept. 4th!  11:07
* Three planets in their Station phases from Aug. 17th until August 25th  12:54
* The New Moon-Venus alignment in Leo trines Chiron in Aries  14:27
* New Moon-Venus alignment squares a wide Jupiter-Uranus alignment in Taurus  17:48
* The exalted Mercury in Virgo makes a Quincunx to Chiron in Aries   23:34
* Mercury aligns with Mars in Virgo — Mars rules Aries    28:38
* To sum it all up   32:37
* Special Offer until Aug. 14th!   34:52
* New Moon Intentions   35:58
Do you have an Ascendant (or any personal planets) in 21-25 degrees of Leo, Aquarius, Taurus, or Scorpio?
👉 My upcoming Forecasting Forum about Jupiter's Retrograde phase in Taurus will be live on Friday, Sept. 1st at 5pm EDT/2pm PT/10pm London-time
👉 Take a look at my "Venus Retrograde in Leo" – webinar
👉 SPECIAL OFFER: Purchase a session with me by Aug. 14th, and get my Venus Retrograde webinar (valued at $98.00) as a BONUS GIFT. All sessions can be scheduled within 6 months of purchase.
👉  To read my article on "How to set New Moon Intentions", click here
👉 For more details on the Leo-archetype and to see all the Coaching questions in writing, read the "New Moon in Leo" Article
*******************************
👉 To book a one-on-one Reading with me, click here
👉 To book a one-on-one Reading with Lia (another Soul-Based Astrologer, trained by me), click here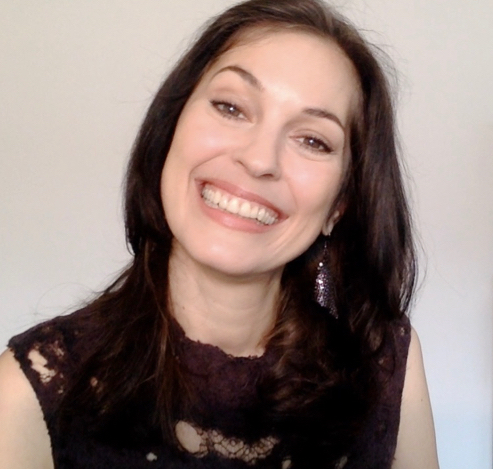 Sonja's passion is for connecting with people and helping them transform their lives. This led her to train as a life coach, in addition to her lifelong study of Astrology. With her Readings, her coaching and her Soul-Based Astrology Courses she aims to empower and support people in fulfilling their life's potential and aligning with Soul Purpose.