Move Beyond Impatient Self-talk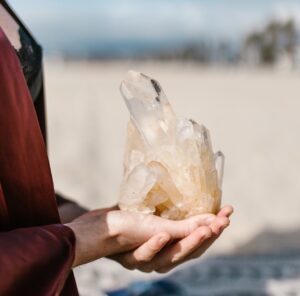 This week's headline items: Neptune stations (exalted) all week; Venus enters her pre-Shadow phase early on Monday; late Wednesday morning, the Sun changes signs from Gemini to Cancer — this also marks the Summer Solstice in the Northern Hemisphere; Neptune's Station phase intensifies on Thursday; it's time to take action on our New Moon Intentions, starting Friday; the Saturn station ends on Saturday.
There will be three Moon Void of Course (VoC) phases this week: Tuesday early evening (for 21 minutes), Thursday early afternoon (for   17.5 hours), and Sunday evening (for 33 minutes).
Before we get to this week's Forecast, a gentle reminder:
For anyone who has been thinking about joining our online community, or if you would like to gift a FREE month of Daily Forecasts to a friend or Family Member, this is your chance!
==> Get a FREE monthly Universal Membership with coupon code: UNIVERSAL; add coupon code at check out.
No strings attached; if you decide after two or three weeks that the MSH is not for you, feel free to pause or cancel it at any time via the Membership portal ==> inside "My Account" go to "My Subscriptions".
Now, this week's Forecast…
Monday, June 19th:
Monday, the Moon remains in protective, nurturing Cancer all day. It will journey there until Tuesday evening. With this Moon placement, we are more sensitive to what people say, and our feelings more easily hurt — so be kind to yourself and others. Self-Care is key for the next two days.  
Monday all day: If you haven't gotten around to it yet, set your Intentions for this Moon cycle… If possible, align them with the New Moon energies that I spoke about in my video — feel free to watch it again if you are not sure anymore — click here to watch my video on the New Moon  
For more details on how to set New Moon Intentions, click here
Monday around 3:15am EDT, Venus enters her Shadow phase when she reaches 12º12′ of Leo. This marks the beginning of her pre-Retrograde Shadow phase that will last until July 22nd.
During a "retrograde", a planet appears to reverse its normal direction through the sky. Astrologers refer to the period immediately before and after a planet's Retrograde phase as the "Shadow phases"; at these times, the planet travels through the degrees of a sign that it will later revisit during the Retrograde phase.
Venus is usually in its Shadow for about five weeks prior to a Retrograde and five weeks after. This gives us a chance to reassess our values, relationships, and finances, so look carefully at whatever shows up in those areas of your life during the Shadow phases — you will get a chance to readdress those issues during the Venus Retrograde phase (July 22nd – Sept. 3rd).
Is your Sun-sign or Ascendant in Taurus or Libra? Or perhaps you have your Ascendant, Career Point (or personal planets) in 10 – 29 degrees of Leo, Aquarius, Taurus, or Scorpio? If so, you are more affected by this Shadow phase and the upcoming Retrograde phase.
Monday late morning, an opportune Jupiter/Saturn aspect becomes exact at 11:53am EDT. We started to feel this aspect build from June 9th on; it will remain strong until June 29th. This aspect is an opportunity to create a finer balance between our need for personal growth around our physical/material realities and our need for keeping things real when it comes to the energetic, spiritual, or intuitive realm.
It is also an opportunity to have more self-discipline and self-motivation in our lives — we are more likely to find an increased focus on spiritual, inner self-mastery, coupled with a sense of enthusiasm about our physical comforts and realities.
Ask yourself: How might sourcing my energy from within support a stronger connection to myself and my talents? What might be possible if I got enthusiastic about my current physical reality? How might a practical and long-term sustainable approach towards my body or finances serve my enjoyment of life in the long run?
On Dec. 21st, 2020, Jupiter and Saturn aligned in 0 degrees of Aquarius. This is the first sextile since this conjunction — we are ready to open ourselves to new possibilities.
There is also an opening regarding our responsibilities — they feel easier as we see their value. If we stay open-minded and open-hearted, finances can get back on track. It's undoubtedly easier to save and regulate spending.
As best as you can, allow yourself to tune in and transcend your social/cultural conditioning; a good place to start is committing to better understanding your belief systems around self-honoring, relationships, and finances — and where those beliefs originated.
Remember: opportunities are openings; they aren't necessarily handed to us — we have to "take" them and make something of them.
Do you have your Ascendant, Career Point (or any personal planets) in 5-9 degrees of Taurus, Pisces, Capricorn, or Cancer? If so, you may be more aware of this opportunity. This is also true for those of us who have our Ascendant or Sun-sign in Sagittarius or Capricorn (Jupiter is the ruler of Sagittarius and Saturn rules Capricorn).
 ***
GET IT ALL! Get the whole Forecast (Monday-Sunday) — as well as other excellent and exclusive content — become a site member (still, for the price of a cappuccino!)
ALREADY A MEMBER? Scroll down & keep reading (make sure you are logged into your Member's account)!
***

Here are two testimonials from our participants after joining one of our recent Forums:
"Deep gratitude for your insights" — Cathy E.

"This was great: thxxxx!!!!!!"  — Anna
To register for this month only, click here. ==> Early Bird Special available until July 3rd!
Have a fantastic week! Stay whole-hearted and healthy, and if you need support, feel free to reach out!
Many blessings,
Sonja
PS: To apply my forecasts and videos to your own birth chart, watch my 30-minute class on: "How to Read Your Birth Chart" and head to my Facebook Fan page for my daily forecast snippets.
Blog photo by RDNE Stock project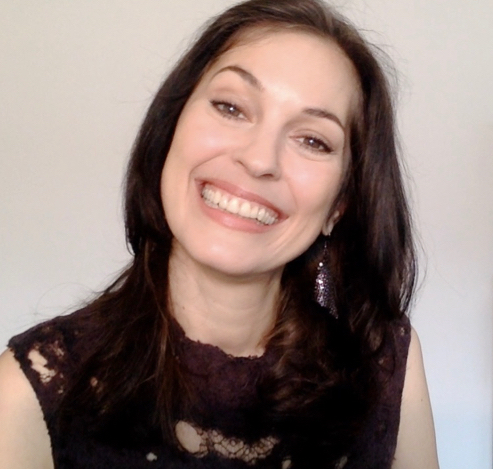 Sonja's passion is for connecting with people and helping them transform their lives. This led her to train as a life coach, in addition to her lifelong study of Astrology. With her Readings, her coaching and her Soul-Based Astrology Courses she aims to empower and support people in fulfilling their life's potential and aligning with Soul Purpose.