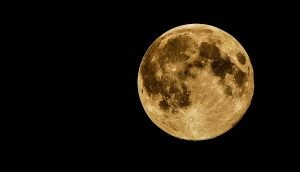 On March 21st, at 1:23pm EDT, the Moon aligns with the Sun in 0º50' minutes of Aries. This marks the beginning of a new Moon cycle. Click here to watch my New Moon video on the subject.
Before we get started, just a quick reminder: If you would like to have a better relationship with yourself and with others… On April 5th at 7:30pm EDT, we will have another 2-hour online Mini-Retreat: "Leap forward into Love — A Taste of Venus".
This event is not being recorded, as it is very interactive and experiential, so we decided to make it live participation only!
If you were not able to join us in February for our last event, please mark the date for April in your calendar! ==> You can also register right now while the Early Registration fee is still available. I promise you won't regret this!
This New Moon is unique in several ways: firstly, it is another SuperMoon (the fourth of four Super New Moons in a row). This means greater awareness of the issues connected to this particular New Moon energy.
Secondly, it is the first of two New Moons in a row in the same sign. The next Lunar cycle begins on April 20th — it will also be a New Moon in Aries and the first North Node Solar Eclipse in this fiery sign (it's been 19 years since we had one of those — to be precise, the last one was in April 2004).
Another essential thing to note about this New Moon is the early degree it's in. This Super New Moon occurs less than 24 hours after the Spring or Vernal Equinox — when the Sun moves into 0 degrees of Aries (an exalted degree). The New Moon becomes exact before it reaches 1 degree of Aries.
A New Moon in a cardinal sign at such a potent degree has lots of fire and initiation energy connected to it. Therefore anything we launch in the next two weeks has the chance to get off to a great start. That said, I recommend doing so before we enter Eclipse Season on April 6th, and certainly before April 10th, when we reach the 10-day mark before the Solar Eclipse becomes exact.
This New Moon chart has a Neptune/Sun/Moon/Mercury alignment in Pisces/Aries, followed by a Chiron-Jupiter alignment in Aries; in other words, we have one planet in Pisces, four planets, and one asteroid in Aries. This Line-up in Aries heightens the need for something new and for taking inspired actions.
Since Chiron, the Wounded Healer, is part of this Line-up, we are being asked to balance our approach to life by integrating the divine feminine and uplifting the sacred masculine. We are being asked to…
***
ALREADY A MEMBER? Scroll down & keep reading (make sure you are logged into your Member's account)!
GET IT ALL! Get the whole Forecast with all the New Moon questions — as well as other awesome and exclusive content — become a site member (still, for the price of a cappuccino!)
***

Do you have your Ascendant (or any personal planets) in 0-3 degrees of either Aries, Libra, Capricorn, Cancer, or 29 degrees of Pisces, Virgo, Gemini, or Sagittarius? If so, you may feel the effects of this New Moon more strongly. This is also true for those of us who have our Ascendant or Sun-sign in Leo or Cancer (the Sun rules Leo; the Moon rules Cancer).
The New Moon is also the best time to set some intentions for this month's Moon cycle — this process is potent with the New Moon in Aries — and as always, this is best done soon after the New Moon becomes exact (and definitely not during a Moon void of course).
So this month, the best and most potent time to set intentions will be between 1:23pm on March 21st and 1:13pm on March 23rd (as always, all times are EDT- New York time). For more info on setting New Moon Intentions, click here.
If you live in a timezone other than EDT (US East Coast time), I recommend you join my Facebook Fan-page or follow me on Twitter. I will post reminders on March 21st in the afternoon, March 22nd throughout the day, and the morning of March 23rd to let you know the most potent times to set your intentions.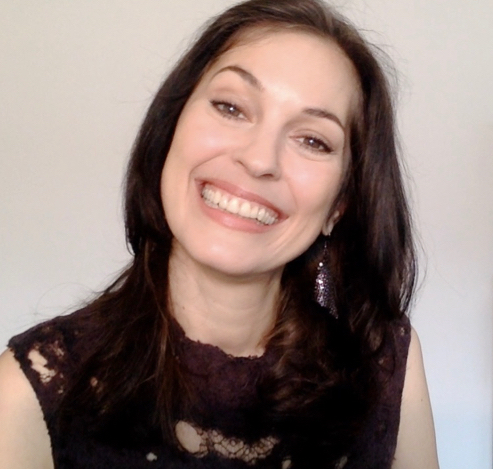 Sonja's passion is for connecting with people and helping them transform their lives. This led her to train as a life coach, in addition to her lifelong study of Astrology. With her Readings, her coaching and her Soul-Based Astrology Courses she aims to empower and support people in fulfilling their life's potential and aligning with Soul Purpose.