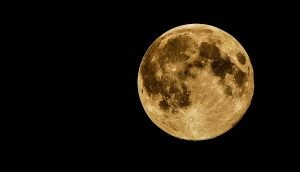 On April 1st, at 2:24am EDT, the Moon aligns with the Sun in 11.5 degrees of Aries. This marks the beginning of a new Moon cycle; anything brand-new started in the next two weeks that is connected to some sort of healing process has the chance to get off to a great start. Click here to watch my New Moon video on the subject.
This New Moon chart has 3 planets and 3 asteroids in Aries. This line-up in Aries consists of Mercury, the Moon, the Sun, Chiron, Pallas Athena, and Eris. Chiron is the most popular of the asteroids, as it is connected to our Healing Process — and as such, it will be our focus for this New Moon chart.
We are all trying to do our best to show up as "whole beings" in the world, but our conditioning in the Western world is so focused on the masculine (doing, achieving, asserting) approach that we are having a hard time being ourselves completely (no matter what gender we were born into or what we identify as).
The masculine energies traditionally come with a lot of baggage as well. It is rare to see leaders or public figures show up as an example of the "sacred or divine masculine". The unbalanced or immature version of the masculine brings a need to dominate, violate, force, destroy, overpower, and dictate to others — again this is not gender-specific.
When we look at history, we can very clearly identify this unbalanced, immature masculine energy. Even when we look at our world today, there is still a tremendous amount of this energy present, even though we have already started the process of integrating the divine feminine (allowing, receiving, nurturing, kindness), and healing the traditional masculine (through acceptance of our human limitations and compassion with those limitations).
As we balance our approach more and more, through integrating the divine feminine, and uplifting the sacred masculine, we are more capable to connect on a holistic level to ourselves and others: physically, mentally, emotionally, and spiritually.
Chiron in Aries shows us where we need to take this holistic approach in our lives and embrace ourselves fully and completely (including our insecurities, pain, and shame — in other words: our humanity).
We are being asked to not only embrace our own humanity but to acknowledge and take responsibility for the limitations the traditional masculine brings with it. Only then can we step more fully into the divine masculine — the fire within us that burns for self-realization, freedom to walk our own unique path, and courage to embrace all facets of ourselves (human & spirit). Ask yourself…
***
ALREADY A MEMBER? Scroll down & keep reading (make sure you are logged into your Member's account)!
GET IT ALL! Get the whole Forecast with all the New Moon questions — as well as other awesome and exclusive content — become a site member (still, for the price of a cappuccino!) 😉
***

Do you have your Ascendant (or any personal planets) in 9-14 degrees of either Aries, Libra, Capricorn or Cancer? If so, you may feel the effects of this New Moon more strongly. This is also true for those of us who have our Ascendant or Sun-sign in Leo or Cancer (the Sun rules Leo; the Moon rules Cancer).
The New Moon is also the best time to set some intentions for this month's Moon cycle — this process is especially powerful with the New Moon in Aries — and as always, this is best done soon after the New Moon becomes exact (and definitely not during a Moon void of course).
So this month, we have two opportune times frames for setting intentions: The first one lasts 31.5 hours, between 2:24am on April 1st and 9:51am on April 2nd; the second lasts 13.5 hours, between 12:50pm on April 2nd and 2:24am on April 3rd (as always, all times are EDT- New York time). For more info on setting New Moon Intentions click here
If you live in a timezone other than EDT (US East Coast-time), I recommend you join my Facebook Fan-page or follow me on twitter as I post reminders on April 1st throughout the day, on April 2nd in the morning and then again in the afternoon/evening, to let you know when it is the most potent time to set your intentions 😉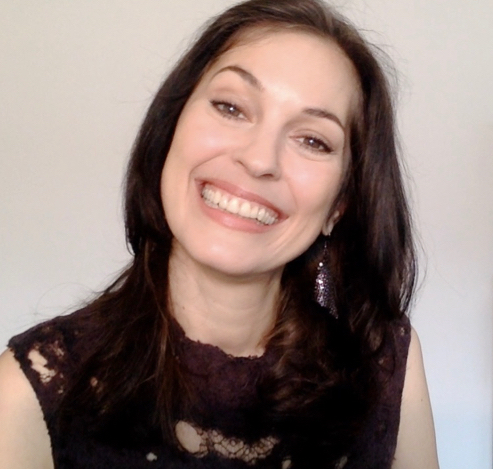 Sonja's passion is for connecting with people and helping them transform their lives. This led her to train as a life coach, in addition to her lifelong study of Astrology. With her Readings, her coaching and her Soul-Based Astrology Courses she aims to empower and support people in fulfilling their life's potential and aligning with Soul Purpose.