Collaborative, Polite, and Justice-Driven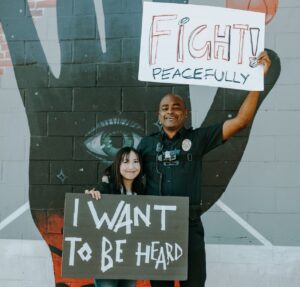 This week's headline items: Pluto remains exalted all week; Monday afternoon is the time to set our Solar Eclipse Intentions; on Friday, Saturn starts to slow down again (stationing), preparing to end its 4-month Retrograde phase; a first Quarter Moon in Capricorn becomes exact Saturday late evening; Mercury changes signs for Libra to Scorpio very early Sunday.
There will be three Moon Void of Course (VoC) phases this week: Tuesday late morning (for almost 4 hours), Thursday afternoon (for almost 7 hours), and Sunday very early morning (for 6 minutes).
Before we get to this week's Forecast, a gentle reminder…
There is still time to watch/get my 105-minute webinar: "Eclipse Season & Pluto Station". We covered so much amazing ground in this powerful webinar. You will be able to see how the current planetary movements are impacting you personally!
Use this as an opportunity to move to the next level of your personal evolution! Best of all, you can get a 15% discount for the next 7 days!
"The information you provided is rich, practical, easy to understand and apply. Thank you, Sonja!" — Julienne A.
Now, this week's Forecast…
Monday, October 16th:
Monday, the Moon remains in passionate, all-or-nothing Scorpio all day. It will journey there until Tuesday afternoon. We feel things deeply and have "X-Ray Vision" and "Bullshit-Smelling Abilities"  
Emotional authenticity is extremely important to us at this time; anything less than 100% emotional honesty could be perceived as flat-out dishonest. Once we feel safe trusting someone, we want to merge with them, preferably forever… as long as our trust is never betrayed.
The Moon in Scorpio urges us to uncover our own power. This occurs through subtraction — it encourages us to let go of whatever disempowers us. It's an excellent time to look at "old" fears, limiting habits, or emotional attachments, especially those stemming from past traumas.
Moon in Scorpio tends to run right over ambiguity — it's "in or out", "with us or against us", and "love me or leave me". It can therefore be stormy — a cold winter storm, or a torrid tropical storm of passion, depending on how we "work" the energies …
Monday morning, we are invited to expand our perspectives on finances and self-worth, explore our intimate partnerships, and balance our need for intimate connections against an exploration of our talents and values.
As best as you can, expand your perspectives around those deeper emotional connections that contribute to your own experience of wholeness, emotional satisfaction, and the physical reality of your life — and enjoy the optimism. Remember not to overextend yourself! (Moon in Scorpio opposes Jupiter in Taurus, exact at 7:31am EDT)
Monday after 1:55pm EDT, is the best time to start setting our New Moon/Solar Eclipse Intentions. As mentioned on Saturday afternoon (Oct. 14th), with a Solar Eclipse it is best to wait until 48 hours after the Eclipse becomes exact before setting any intentions, as the energy of an Eclipse is quite intense, and it's therefore wise to wait until the energy settles before setting our intentions.
Make your Intentions powerful — after all, they cover the next 5.5 months — and if possible, align them with the Solar Eclipse energies that I spoke about in my most recent videos — you might want to watch them again if you are not sure anymore what they are — click here to watch my videos on the Solar Eclipse  
For more details on how to set New Moon Intentions, click here  or  for my article on Solar Eclipse Intentions, click here
Monday late afternoon, we are invited to make some inner adjustments: we feel uneasy or awkward and need to make a choice — a choice that demands we develop inner awareness around two very different urges: On the one hand, we have the urge to go deeper and connect with others; on the other hand, we are more aware of triggers and limitations connected to old childhood wounds.
As best as you can, be compassionate and understanding with yourself when feelings of anger come up (and even if shame follows expressions of that anger). Ask yourself: How might 5% more compassion support my relationship with myself and others today? (Moon in Scorpio quincunxes Chiron in Aries, exact at 4:11pm EDT)
 ***
GET IT ALL! Get the whole Forecast (Monday-Sunday) — as well as other excellent and exclusive content — become a site member (First month FREE! Cancel anytime!)
ALREADY A MEMBER? Scroll down & keep reading (make sure you are logged into your Member's account)!
***

Here are two testimonials from our participants after joining one of our recent Forums:
"Thanks for the support! Thanks to all for witnessing …" — Tatia

"I've never been a big fan of astrology, but trusted Sonja's soul-based approach. I'm eternally grateful for the magic that Sonja's creating in the world with her divine gifts and super excited for the journey ahead!" — Keiya R.
To register for this month only, click here. ==> Early Bird Special available until Oct. 25th!
Have a fantastic week! Stay whole-hearted and healthy, and if you need support, feel free to reach out!
Many blessings,
Sonja
PS: To apply my forecasts and videos to your own birth chart, watch my 30-minute class on: "How to Read Your Birth Chart" and head to my Facebook Fan page for my daily forecast snippets.
Blog photo by RDNE Stock project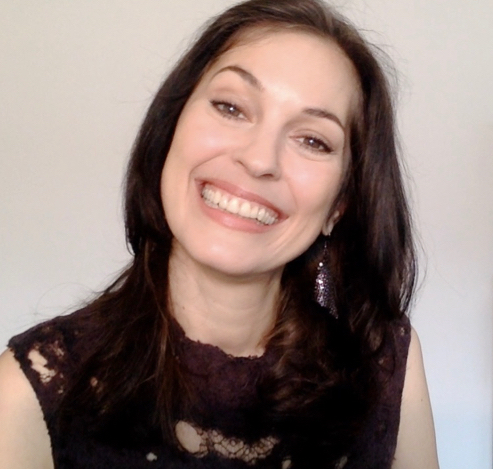 Sonja's passion is for connecting with people and helping them transform their lives. This led her to train as a life coach, in addition to her lifelong study of Astrology. With her Readings, her coaching and her Soul-Based Astrology Courses she aims to empower and support people in fulfilling their life's potential and aligning with Soul Purpose.