Join me as I share about several upcoming astrological events:
* New Moon/SuperMoon in almost 24º of Libra (exact on Oct. 16th, 2020 at 3:31pm EDT)   2:25
* What is a SuperMoon?    1:34
* The Libra energy    5:15
* New Moon in Libra opposes Mars in Aries, and squares the Jupiter-Pluto-Saturn line up in Capricorn — this creates a T-Square   18:26
* Lots of planets in Cardinal-signs: Aries, Libra, Capricorn    22:58
* Empty Leg of this cardinal T-Square lands in Cancer    25:31
* New Moon in Libra trines the North Node in Gemini    30:21
* Three oppositions: New Moon opposes Retrograde Mars in Aries    31:44
* Venus (ruler of Libra) currently in Virgo opposes Neptune in Pisces    34:58
* Mercury in Scorpio opposes Uranus in Taurus (both Retrograde at the time of the New Moon)    39:44
* Venus in Virgo makes a tine to Jupiter in Capricorn    44:44
* Pluto is still exalted due to its station in Capricorn (still strong until Oct. 24th)    45:52
* To sum it all up for this Super New Moon    47:05
* Best and most potent time for setting Intentions    53:29
Do you have an Ascendant (or any personal planets) in 22-26 degrees of Libra, Aries, Capricorn or Cancer?    52:22
—- Click here for the "Mercury Retrograde in Scorpio-Libra"- webinar
For the next two weeks: Substantial discount for my 3-session Coaching-Healing Package!
The regular price for three sessions would come to $471.00
*Until Oct. 25th*: get your 3-session package for only $387.
That's only $129 per session instead of $157.00!
*Bonus gift*: 120 min. webinar: "Mercury Retrograde in Scorpio-Libra" for FREE, for the first three people to contact me! If you have already seen this particular webinar,  I will add one of my other 90+ min. webinars for FREE! For more info about my webinars, click here.

If this is a gift you want to give to yourself, please email me right away: sonja@AstrologerCoach.com or info@AstrologerCoach.com
Here are some testimonials from people who have done Coaching-Healing session with me:
"Thank you so much for the insightful and powerful session you gave me today!" — Jay B.
"I love our sessions. Thank you for all your help  and hard work with me this year. I am very grateful. You are always present and ready to work and so knowledgeable, intuitive, kind, compassionate and connected. I feel as though I'm a different person than when we first began" — A. F.
"I wanted to thank you as soon as possible. Your Spirit is so wonderful. And the work your Spirit does is so needed on this Earth. Please just know that my life INSTANTLY transformed through my session with you. Blessed Be the day you walked into my life." — Bev L.
"I can't thank you enough for your support and guidance!!! I feel liberated in many ways and want to give YOU the credit for this newly found sense of ease, and power (I feel that so much energy is now available to me!)" — A. M.
—- For all Members: To access/read my New Moon article and its Coaching questions, click here
—- To read my article on "How to set New Moon Intentions", click here
My next MONTHLY FORECASTING FORUM — which is a 90+ minute webinar — will be on Sunday, Nov. 8th at 8:30am PDT/11:30am EDT/4:30pm BST (London-time).
EARLY BIRD SPECIAL available until Nov. 5th!!!
TO REGISTER for this month's Forum only, click here (includes access to the next Members Full Moon video).
TO JOIN FOR FREE every month, become a Star Member
.
Daily Astrological posts & announcements for best time to set Intentions after each New Moon becomes exact:
Facebook.com/AstrologerCoach.SonjaFrancis
twitter.com/sonjafrancis
To book a Reading, click here — all readings are done via skype, FaceTime, zoom or phone.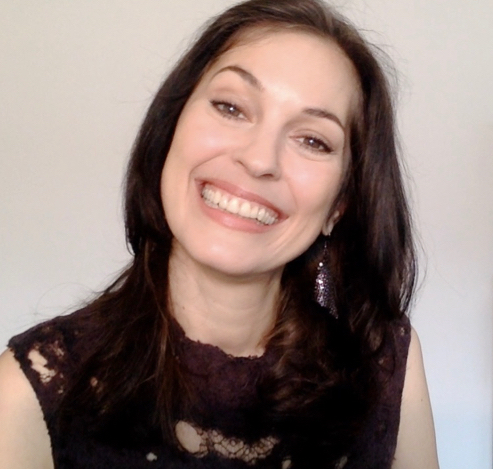 Sonja's passion is for connecting with people and helping them transform their lives. This led her to train as a life coach, in addition to her lifelong study of Astrology. With her Readings, her coaching and her Soul-Based Astrology Courses she aims to empower and support people in fulfilling their life's potential and aligning with Soul Purpose.