Attuned to the Subtleties of Human Interaction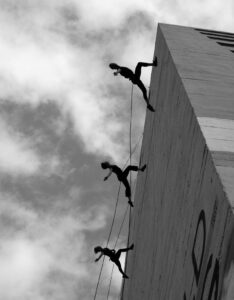 This week's headline items: Jupiter's Square to the Moon Nodes becomes exact on Monday morning; it is still time to set out New Moon Intentions on Monday and Tuesday; Uranus starts to slow down again (station) on Thursday; it is time to start taking actions on our New Moon intentions on Friday; the first Quarter Moon in Aries becomes exact on Sunday early afternoon.
There will be three Moon VoC phases this week: Monday late morning (for a little over 6 hours); Tuesday evening (for 23.5 hours); and Friday late afternoon (for 7 hours).
Before we get to this week's forecast, I'd like to mention these two things one more time:
1. On January 8th at 11:30am EST/4:30pm London time, I will give a Look Ahead for All of 2022! This webinar is a Special Event, and therefore not included in the monthly Forecasting Forum series.
Everyone will have access to the EARLY BIRD SPECIAL of this webinar (only $27) until Jan. 5th at midnight EST! 
==> Click here for more info and/or to register
"I truly know the world is a better place with Sonja here, talking to us individually and in groups, broadcasting and connecting everyone with what's important and with compassion." — Ari F.
2. My BIG 2-week Sale on my website is starting this week, on Saturday!!!! From Jan. 8th-23rd, everything will be discounted, and I mean, EVERYTHING! Watch out for the Discount Coupon and a Bonus Gift on Saturday, Jan. 8th!
Now, this week's Forecast…
Monday, January 3rd:
Monday, the Moon remains in ambitious, goal-oriented Capricorn until 5:44pm EST. We tend to be more realistic, serious, cautious; this can support practical endeavors and financial matters.
Our ambition surges and brings with it a need for structure and planning; when you add in the pragmatism this aspect supports, you can see how this could be a very productive time for business and long-term goals. Our reputation becomes very important to us.
As best as you can during this aspect, avoid "should-ing" on yourself. Take the pressure off, perhaps by saying "I am doing the best I can and that's all I can ever do" 😉
If you haven't set your New Moon Intentions yet, today (Monday) until 11:21am EST and then after 5:44pm EST is still time to do so during the most potent time… If you'd like some input on how to do that, check out this article — to (re-)watch my New Moon video: click here
Monday morning, Jupiter in Pisces squares the Moon Nodes in Gemini-Sagittarius. This becomes exact around 6:40am EST; however we have been feeling this Square since Dec. 18th on; and it will still be strong until Jan. 18th. This Square invites us to take a closer look at our belief system and social-cultural conditioning, open our hearts, and make choices accordingly.
Squares mark turning points — and this one is a turning point in our collective journey. We are being asked to take a 90-degree turn, to see the bigger picture, and to grow beyond the collective narrative.
We are asked to look for solutions that stem from a deep understanding of oneness and interconnectedness with all that is alive on this planet. Ask yourself: What road might lead to greater heart connections? What might open up if I became more connected to the part of me that is pure love? What if I took a 5% more positive attitude towards human life and all its paradoxes?
Here are some more questions: What might it look like for me personally if the deepest perspective shift was not political, or scientific, but spiritual? What might promote a spiritual perspective around my connection to all of my surroundings? What am I aware of right now that would shift my perspective if I allowed myself to "feel into it"?
To read more about Jupiter's transit through Pisces, please also read some or all of my article: "Jupiter in Pisces 2021-2022" or for a deeper look in connection with your own birth chart, get my webinar: "Jupiter in Pisces 2021-.2022"  here
Do you have your Ascendant, Career Point (or personal planets) in 0-3 degrees of Pisces, Gemini, Sagittarius, or Virgo? If so, you will be more aware of this aspect. This is also true for those of us who have our Ascendant or Sun-sign in Sagittarius (Jupiter is the ruler of Sagittarius).
Monday late morning, at 11:21am EST, we enter a Moon Void of Course (VoC), for a little over 6 hours, until 5:44pm EST. Use this intuitive time to focus on long-term successes. We might get a little obsessed with a project or task — as best as you can, take breaks and don't forget to practice a little self-care 😉
As always with a Moon VoC, as best as you can, don't start anything brand-new, stick to routine things, or simply go with the flow. You may also want to plan Monday late morning until early evening ahead of time.
Monday evening at 5:44pm EST, the Moon moves into freedom-loving, forward-thinking Aquarius, where it will journey until Wednesday evening. The energy of the Aquarian Moon relates to our instinct for improvement. Reactions are more intellectual than emotional; interactions more impersonal than personal. We are likely to have an increased fascination with the new and unusual.
Social gatherings, anything connected with group ideals and goals for the future, brainstorming, new ideas and methods, progress: all these are promoted during the time the Moon moves through Aquarius. Again: we have our eyes on the future — or on outer space 🙂 Personal freedom becomes paramount.
Uranus is the ruler of Aquarius — and the planet is currently moving through Taurus, making these next two days a great time to take a look at our physical connection both to our own body and our finances — and to what is most important to us on this planet.
It's also a great time to innovate and make changes in our lives around any physical matters that no longer serve us, or that keep us stuck in the past; we need to elevate our thinking if we want our bodies and the planet to vibrate at a higher frequency.
Ask yourself: Do I need to give my body something different to raise it to a higher vibration? When I tune in to myself, what insights does my body provide?
Where in my life have I become too rigid in connection with my body, my physical resources, or my talents? Where have I become too comfortable with those things? What is my connection to the Earth? To Nature? Do I need more physical space? More physical movement?
***
ALREADY A MEMBER? Scroll down & keep reading (make sure you are logged into your Member's account)!
GET IT ALL! Get the whole Forecast (Monday-Sunday) — as well as other awesome and exclusive content — become a site member
(still, for the price of a cappuccino!) 😉
***

Here are two testimonials from our participants after joining one of our recent Forums:
"Thanks so much. I find these monthly reviews invaluable!! In gratitude" — Cathy E.

"Love these webinars. No matter how much I know, I always learn A LOT. Thank you." — Audrey V.
To register for this month only, click here — Early Bird Special available until Jan. 19th at midnight EST!!!
Have a fantastic week! Stay whole-hearted and healthy, and if you need support in any way, please feel free to reach out!
Many blessings,
Sonja
PS: To apply my forecasts and videos to your own birth chart, watch my 30-minute class on: "How to Read Your Birth Chart" and feel free to go to my Facebook Fan page for my daily forecasts 😉
Blog photo by Huie Dinwiddie from Pexels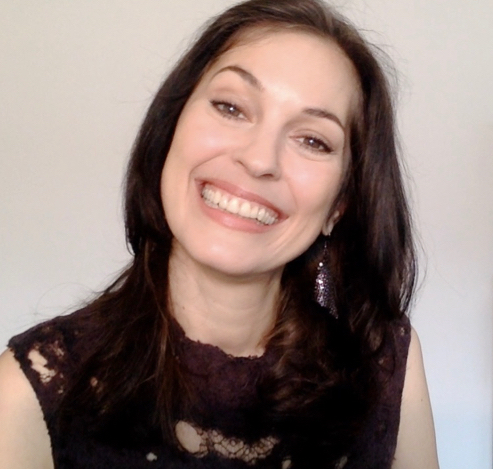 Sonja's passion is for connecting with people and helping them transform their lives. This led her to train as a life coach, in addition to her lifelong study of Astrology. With her Readings, her coaching and her Soul-Based Astrology Courses she aims to empower and support people in fulfilling their life's potential and aligning with Soul Purpose.