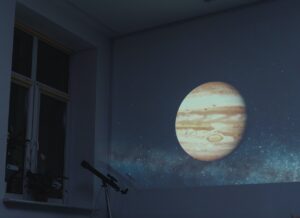 On May 13th, 2021, Jupiter changed signs from freedom-loving, forward-thinking, and objective Aquarius to creative, sensitive, and intuitive Pisces. It will journey in that sign until July 28th, 2021. This is a preview of what's to come in December of 2021, when Jupiter makes its second move into Pisces on Dec. 28th, this time until May 11th, 2022. There will also be a third pass through Pisces from Oct. 28th until Dec. 20th, 2022.

In our individual natal chart, the position of Jupiter reveals how we express generosity and tolerance, and how we go about trusting others and improving our lives. Where do you look for wisdom and understanding? Where do you need movement and spaciousness? Where do you feel optimistic and have faith that things will turn out ok?
Jupiter represents the principle of expansion — it operates like a magnifying glass. It's been in Aquarius since Dec. 2020, where that magnifying glass was looking at creating more opportunity for (and through) communities or networks — whether online or local.
The planet urges an expansion of sustainable, long-term visions, and a greater understanding of our potential for a better future — for example, it helped us develop faith in our humanitarian goals, or highlighted a lack of faith in those things. It also showed us more clearly where our alliances lie on a personal and collective level.
Aquarius values both equality and diversity, so we've been getting to see what we believe to be true about our various communities or affiliations, and the collective vision for the future — and what stories we've been telling ourselves about the same — we also gained new perspectives on our collective experience and our networks of like-minded people.
Jupiter in Pisces brings the magnifying lens to bear on our inner divinity, our ability to receive, our connection to intuition, and our desire to contribute to life from a heart-centered place. The opportunity now is to bring the enthusiastic energies of Jupiter to the unification of all dualities — becoming more fully aware of the oneness of all.
Jupiter in Pisces also promotes a greater understanding of our potential for expanding the union within. This exists always, and we can tap into it at any time — it helps us to have faith in our ability to transcend falsehoods and illusions by tapping directly into Source.
Jupiter is in Pisces until July 28th, 2021, and then again later from Dec. 2021, until May 2022, and then one last time from Oct. 28th until Dec. 20th, 2022. During these three periods, we attract the most good fortune when we are tender, devoted, compassionate, kind, look out for the underdog, and give generously. We value compassion and charity, and are motivated by a universal vision; peaceful personal philosophies and faith in the goodness of life will serve us best.
We are more open to spiritual or creative endeavors. Possibilities for a great heart-expansion and recognition of our underlying interconnectedness are very strong; we are each particularly invited to go within and explore this on a very private or personal level.
We also have an inborn faith in the Universe. Solitude, working alone, and meditation can all bring us great pleasure and a sense of rejuvenation. We are merciful and generous — often anonymously. Jupiter in Pisces helps to create…
***
ALREADY A MEMBER? Scroll down & keep reading (make sure you are logged into your Member's account)!
GET IT ALL! Get the whole article with all the Coaching questions — as well as other awesome and exclusive content — become a site member (still, for the price of a cappuccino!) 😉
***

Where does Jupiter-in-Pisces fall in your own birth chart? What aspects does it make during this transit? How does a wise response to one house support a more fruitful response to the next? What outward opportunities arise as Jupiter interacts with any of your personal planets? Where will you experience a major expansion until Dec. 2022? Where are you ready to open your heart and trust the larger play of life?
If you'd like more insight into those questions, we covered Jupiter's move through Pisces in more detail in one of my Forecasting Forums (in May 2021) — so if you want to know how this planetary movement is impacting you personally, feel free to purchase the video-presentation of the "Jupiter in Pisces" webinar — we applied Jupiter's movement to our own birth charts! Click here to purchase our webinar on the subject.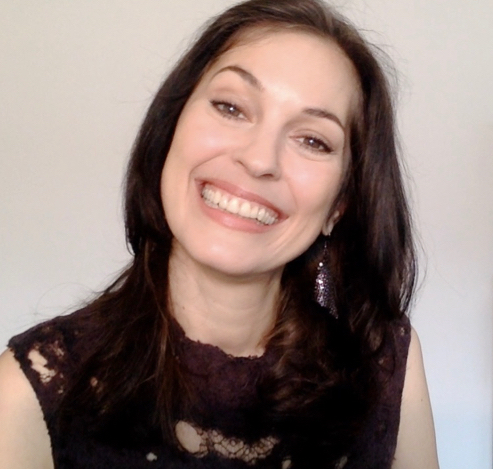 Sonja's passion is for connecting with people and helping them transform their lives. This led her to train as a life coach, in addition to her lifelong study of Astrology. With her Readings, her coaching and her Soul-Based Astrology Courses she aims to empower and support people in fulfilling their life's potential and aligning with Soul Purpose.