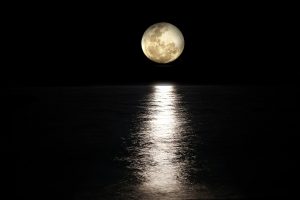 On June 14th at 7:52am EDT, the Full Moon in almost 23.5 degrees of Sagittarius becomes exact. We started to feel this aspect the moment the Moon entered Sagittarius, early on Sunday evening, June 12. This month's Full Moon is also known as the Strawberry Moon — the last Full Moon in Spring.
In addition, this Full Moon is also a SuperMoon. These occur when the Moon is either Full or New while at its closest distance to the Earth and are therefore more powerful. This often means an increase in emotional reactivity and greater awareness around the issues connected to the particular Full Moon energy in question.
For the next two weeks, we seek balance, as we become more aware of something that needs to be brought into alignment or integrated. The balance in question is between our mental processes — symbolized by Gemini — and our quest for a larger truth or meaning (linked to Sagittarius) ==> If you are already a Member of my online community, you can learn more about this month's Super Full Moon, just click here to watch my video!
Saturn in Aquarius is still exalted, although the planet is now in its Retrograde motion and forming a sextile with the Moon in Sagittarius, while Neptune in Pisces squares the Full Moon polarity. The ruler of Gemini (Mercury), and the ruler of Sagittarius (Jupiter) make a Sextile to each other. Mercury is in an exalted degree and Mars aligns with Chiron in Aries. All of this plays a crucial role in this Full Moon chart.
More about the specifics in a moment, but one thing to remember in general: Full Moons are always times of awareness and culmination. We see things that we have not seen before and get a chance to make some changes if we don't like what we see.
So think back to the New Moon phase that started on May 30th: What seeds were planted at that time? What has "sprouted" since?
Let's first talk about the Sagittarian-Gemini polarity:
At its highest vibration, Sagittarius shows us a wider perspective, one that has us looking beyond facts and learned knowledge to our direct life experiences and the wisdom gained thereby. It's all about seeking a higher truth, and a higher meaning for life's challenges — a philosophy that would help us understand life's trials and tribulations.
So that's Sagittarius's highest vibration — what of its shadow side? When we suppress this energy inside of us, we become…
***
ALREADY A MEMBER? Scroll down & keep reading (make sure you are logged into your Member's account)!
GET IT ALL! Get the whole Forecast with all the Full Moon questions — as well as other awesome and exclusive content — become a site member (still, for the price of a cappuccino!) 😉
***

Do you have your Ascendant, Career Point (or personal planets) in 21-26 degrees of Sagittarius, Gemini, Virgo, or Pisces? If so, you are more affected by this month's Full Moon. This is also true for those of us who have our Ascendant or Sun-sign in Leo or Cancer (the Sun rules Leo; the Moon rules Cancer).
For a more in-depth look at the upcoming Neptune in Pisces Station/Retrograde phases (mid June – mid July) in relationship to your own birth chart, join us for the Monthly Forecasting Forum on June 18th at 11:30am EDT/4:30pm London Time — or register to get the mp4-video presentation of this webinar ==> Early Bird Special ends on June 15th at midnight EDT!
If you are a Universal Member, register here… or upgrade to Star Membership and get the Forum FREE every month! ==> If you upgrade by June 17th, you will also get my 85-minute webinar "Jupiter in Aries until May 2023" for FREE!
Star Members: remember, you are automatically invited to join the upcoming Forecasting Forum, via email — and if you can't join live, you'll also receive an emailed recording of the event! If you're at that membership level, please check your inbox for those emails — you may want to flag them if they're going into your junk mail.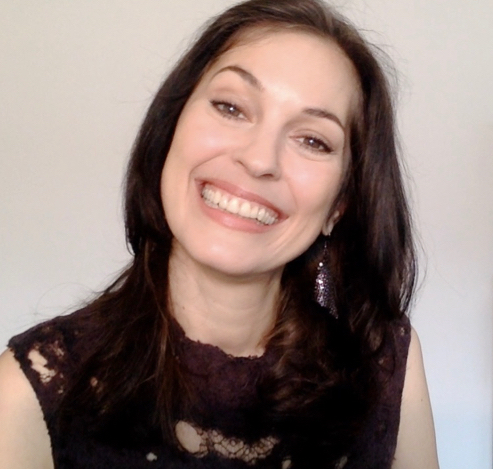 Sonja's passion is for connecting with people and helping them transform their lives. This led her to train as a life coach, in addition to her lifelong study of Astrology. With her Readings, her coaching and her Soul-Based Astrology Courses she aims to empower and support people in fulfilling their life's potential and aligning with Soul Purpose.