Do the Due Diligence
This week's headline items: Pluto and Saturn remain exalted all week due to their stationing; the first Quarter Moon in Capricorn becomes exact very late on Tuesday evening; on Thursday, Jupiter's Station in Aquarius intensifies and Mercury begins its Station phase in Libra. Mercury's Station intensifies on Saturday night/Sunday very early morning. Jupiter comes to a halt, ending it's 4-month Retrograde phase, on Sunday night.
There will be four Moon VoC phases this week: Monday very early morning (for almost 13 hours); Wednesday morning (for almost 10 hours); Friday morning (for almost 14 hours), and Sunday evening (for 10.5 hours)
Before we get to this week's forecast, I'd like to mention:
A Conversation about the Mercury Retrograde phase with the lovely Lia Pelusi (a certified Soul-Based Astrologer). We connected last week, chatted about Astrology in general, and got into details on the current Mercury Retrograde in Libra — how it has been impacting us, and where the value lies in a Retrograde phase.
==> Feel free to join us for this lovely conversation and introduction of Lia!
Now, this week's Forecast…
Monday, October 11th:
Monday, the Moon remains in optimistic, adventurous, truth-seeking Sagittarius until 1:15pm EDT. Until then, we're strongly motivated to explore and learn. We're not likely to be big fans of routine — diversity and new adventures work best at this time — we're also physically restless and need to burn that off with activity and physical exercise.
We tend to feel more open, optimistic and inspired — but we also have a high degree of independence — and taking these two influences together, this means we'd rather inspire others to do things our way, as opposed to issuing or obeying orders. Inspiring others could come easier than normal, as we can see the bigger picture, leaving us confident that others will agree with us, once they see what we see.
As best as you can, speak your truth without assuming that everyone is on the same page as you. Improvisation works well for us at this time, as we are spontaneous and love living on the edge — just watch out you aren't overdoing or overstating things.
Since Pluto and Saturn are still exalted all week, feel free to read more about those Station phases in this blog from Sept. 27th – Oct. 4th, and last week's blog.
Or, check out my webinar where we discussed the Pluto & Saturn Station Direct phases in Capricorn and Aquarius, and how all of this looks in relation to our own Birth charts. If you want to know how these planetary movements are impacting you personally, click here and add the "Pluto & Saturn Station Direct, Sept-Oct 2021" webinar to your cart 😉 I extend the discount for one more day…
==> Until midnight today, Oct. 11th, get a 20% discount for this 110min. webinar!
Add discount code: NOW4LESS at check out.
Star Members: please check your inbox for the mp4-video presentation of this webinar.
Monday very early morning, at 12:30am EDT, we enter a  Moon Void of Course (VoC), that lasts for almost 13 hours, until 1:15pm EDT. Use this intuitive time as an opportunity to connect and collaborate with like-minded people, have an adventure, or simply do something that gets you excited about the future.
As always with a Moon VoC, as best as you can, don't start anything brand-new, stick to routine things, or simply go with the flow. You may also want to plan Monday very early morning until the early afternoon ahead of time. 
Monday at 1:15pm EDT, the Moon moves into ambitious, goal-oriented Capricorn, where it will journey until Wednesday late afternoon. We tend to be more realistic, serious, cautious; this can support practical endeavors and financial matters.
Our ambition surges and brings with it a need for structure and planning; when you add in the pragmatism this aspect supports, you can see how this could be a very productive time for business and long-term goals. Our reputation becomes very important to us.
As best as you can during this aspect, avoid "should-ing" on yourself. Take the pressure off, perhaps by saying "I am doing the best I can and that's all I can ever do" 😉
Saturn is the ruler of Capricorn — and it is transiting through Aquarius making this a great time to take a look at our visions for humanity, and at anything we would like to accomplish long-term within our communities (locally or online).
It's also a great time to take a more serious look at our various networks and connections to like-minded people; as best as you can, be authentic about your affiliations: Do they truly resonate with your personal vision for the future — as it stands now, rather than what it was 5 or 10 years ago?
Does participation in those groups or networks align with who you are now, and with where you see yourself 5 years from now? What do you truly want to commit yourself to? This Moon placement starts the build up towards…
***
ALREADY A MEMBER? Scroll down & keep reading (make sure you are logged into your Member's account)!
GET IT ALL! Get the whole Forecast — as well as other awesome and exclusive content — become a site member
(still, for the price of a cappuccino!) 😉
***

Here are two testimonials from our participants after joining one of our recent Forums:
"Thank you, Sonja! great Forum" — Vieska C.

"Thank you, Sonja, enjoyed this format. Very interesting learning the personal aspect with the charts" — Julienne A.
To register for this month only, click here — Early Bird Special available until Oct. 19th at midnight EDT!!!
Have a fantastic week! Stay whole-hearted and healthy, and if you need support in any way, please feel free to reach out!
Many blessings,
Sonja
PS: To apply my forecasts and videos to your own birth chart, watch my 30-minute class on: "How to Read Your Birth Chart" and feel free to go to my Facebook Fan page for my daily forecasts 😉
Blog photo by Pixabay from Pexels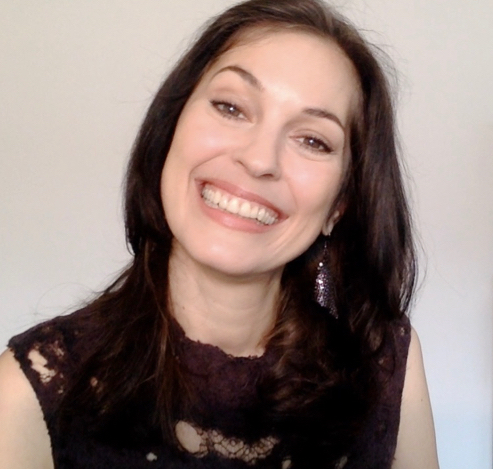 Sonja's passion is for connecting with people and helping them transform their lives. This led her to train as a life coach, in addition to her lifelong study of Astrology. With her Readings, her coaching and her Soul-Based Astrology Courses she aims to empower and support people in fulfilling their life's potential and aligning with Soul Purpose.