Live Out Your Dream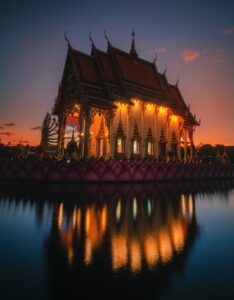 This week's headline items: on Monday, Mercury starts to slow down (i.e. station) — on Friday, it will come to a halt and begin its 3-week Retrograde phase in Aquarius. Uranus's Station intensifies on Tuesday.
There will be three Moon VoC phases this week: Monday very early morning (for a little over 7 hours); Wednesday afternoon (for 7.5 hours); and Friday late evening (for almost 14 hours).
Before we get to this week's forecast, I'd like to mention two important things:
1. My BIG 2-week Sale on my website started yesterday!!!! ==> From Jan. 8th-23rd, everything will be discounted, and I mean, EVERYTHING!
Discount Coupon: EVERYTHING4LESS and my Bonus Gift gets you even deeper discounts: get one month of STAR Membership for free and get an additional 10-15% off! ==> To sign up for the free Star Membership, click here and add coupon: mStar (at check out). Once you have signed up as a Star Member, start shopping and add the discount coupon (EVERYTHING4LESS) to your cart at checkout 😉

PS: You do not need to use your Bonus gift and become a Star Member in order to take advantage of the discount coupon! If you are already a Star Member, make sure you are signed in to your account and simply use discount code: EVERYTHING4LESS
2. If you missed our Special Event webinar yesterday: A Look Ahead to All of 2022! And you still would like to watch it and see what's in store for you in 2022… click here to purchase the webinar.
Now, this week's Forecast…
Monday, January 10th:
Monday, the Moon remains in pioneering, fast-paced Aries and VoC until 9:47am EST; at that time the Moon moves into steady, peaceful Taurus, where it will journey until Wednesday evening. We love all physical comforts, prefer consistency, and would rather stick with what we know works well. In other words: change is not our favorite thing and "rushing things" goes against our grain.
What is our favorite thing for the next two days? It's probably slowing down and getting in touch with whatever delights our senses 😉
Monday late evening, an opportune Sun/Neptune aspect becomes exact at 10:28pm EST. We started to feel this aspect build from last week, Saturday evening (Jan. 8th) on, and it will remain strong until this Wednesday evening.  This aspect is an opportunity both to dissolve what no longer serves us, and to connect to our intuition. We definitely feel inspired. It's also a great time to bring a sense of flow and faith to long-term plans.
Our capacity for compassion (both toward ourselves and others) is quite strong, especially if we are able to acknowledge it. Dreams and reality find a way to work together now — any spiritual or creative endeavors that are started during this time will most likely do very well — and it feels great to donate time or money to favored causes.
Remember that this is an "opportunity" — it isn't just handed to us, we have to make it happen.
Do you have your Ascendant, Career Point (or personal planets) in 19-23 degrees of Capricorn, Pisces, Taurus, or Scorpio? If so, you will be more aware of this opportunity. This is also true for those of us who have our Ascendant or Sun-sign in Leo or Pisces (the Sun rules Leo; Neptune is the ruler of Pisces).
Also, on Monday: Mercury starts to slow down ("station") in 9/10º Aquarius, preparing to come to a halt on Jan 14th at 10º of Aquarius (when it will begin its 3-week Retrograde phase). More on that on Friday. This station will last until Jan. 17th, and during this time, we will feel Mercury's energies more strongly. 
For the next 7 days, we need to be patient with ourselves and others — especially if there is a connection with communication or transportation, and their associated technologies. This is not the best time to start anything brand-new, especially if it contains new information that needs to be processed.
We might experience delays or misunderstandings, and things tend to feel "off" or stagnant. It might be a good idea to give yourself some extra time to get ready, or travel somewhere — especially if you intend to use public transportation or drive (For more details on Mercury Shadow Phases and Retrogrades, click here)
Be extra-patient if you intend to buy, sell or ship big-ticket items, especially if they are transportation or communication devices like anything connected with planes, trains, cars, phones, computers, iPads, etc. Best of all (if possible): wait until after Feb. 24th, when the post-Shadow phase is over.
Some of us will feel the effects of the Mercury station more than others: those of us who have Gemini or Virgo as our Sun- or Rising-Sign (Ascendant); and those of us with personal planets in 7-12 degrees of Aquarius, Leo, Taurus, or Scorpio.
***
ALREADY A MEMBER? Scroll down & keep reading (make sure you are logged into your Member's account)!
GET IT ALL! Get the whole Forecast (Monday-Sunday) — as well as other awesome and exclusive content — become a site member
(still, for the price of a cappuccino!) 😉
***

Here are two testimonials from our participants after joining one of our recent Forums:
"Thanks so much. I find these monthly reviews invaluable!! In gratitude" — Cathy E.

"Love these webinars. No matter how much I know, I always learn A LOT. Thank you." — Audrey V.
To register for this month only, click here — Early Bird Special available until Jan. 19th at midnight EST!!!
Have a fantastic week! Stay whole-hearted and healthy, and if you need support in any way, please feel free to reach out!
Many blessings,
Sonja
PS: To apply my forecasts and videos to your own birth chart, watch my 30-minute class on: "How to Read Your Birth Chart" and feel free to go to my Facebook Fan page for my daily forecasts 😉
Blog photo by Alexandr Podvalny from Pexels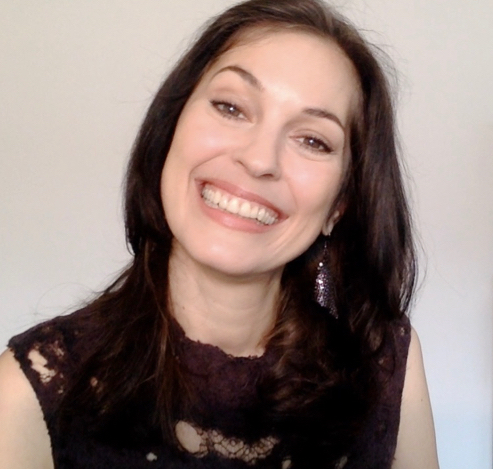 Sonja's passion is for connecting with people and helping them transform their lives. This led her to train as a life coach, in addition to her lifelong study of Astrology. With her Readings, her coaching and her Soul-Based Astrology Courses she aims to empower and support people in fulfilling their life's potential and aligning with Soul Purpose.