Sometimes Things Line Up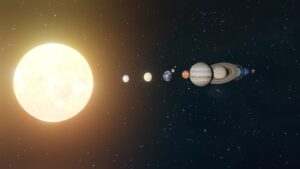 This week's headline items: Mercury enters its pre-Shadow phase on Monday; the last Quarter Moon in Virgo becomes exact on Friday very early morning; Chiron's Station intensifies on Saturday.
There will be three Moon Void of Course (VoC) phases this week: Tuesday late morning (for almost 17 hours); Friday afternoon (for 36 minutes), and Sunday early afternoon (for 5 hours).
Before we get to this week's Forecast, here are two reminders:
My webinar, "Chiron's Station Direct in Aries & the Mercury pre-Shadow phase in Capricorn", is now available for purchase on my webinar-page
I also recorded a webinar on "The Wounded Masculine: Chiron in Aries – A Holistic Approach to How We Show Up in the World".


One of the participants said right after the live event: "This is the best presentation I have ever seen on Chiron".


Another Astrologer said: "I have not yet used Chiron in my Readings with my clients, but now I will".


This webinar was part of a 12- lecture conference ==> Click here for more info and to watch a trailer. This collection of Astrology webinars comes to less than $13 per lecture with the Package deal!
Now, this week's Forecast…
Monday, December 12th:
Monday, the Moon remains in fun and attention-loving Leo all day; it will journey there until Wednesday very early morning. We all love to be admired — or at the very least acknowledged — for our greatness.
So, hand out some compliments — let people know how proud you are of them, and tell them how much you love them. Come from the heart in this and all other things… be honest and authentic, as best you can. Fun, games, and romance are a big part of this energy. You might also enjoy spending time with little ones.
If there are no "outer children" around, how about getting in touch with your "inner child" — it's easier for the next two-and-a-half days. What are you most grateful for today? What would be heaps and heaps of fun? What would be so much fun that you let out a tiny squeak just thinking of it?
Monday early afternoon, an opportune Sun/Saturn aspect becomes exact at 1:12pm EST. We started to feel this aspect build last Friday evening (Dec. 9th); it will remain strong until Wednesday evening. This aspect provides an opportunity to become aware of what needs to happen if we are to accomplish something concrete.
We have common sense at our disposal; we are willing to look reality in the eye and take responsibility for our lives and how we live. This is an opportunity to become more aware of the bigger picture and our perspectives on society and our various networks or affiliations — and also how a larger view could benefit us, both in terms of our long-term visions within the collective and for our own individual journey of growth and expanded horizons.
Remember: opportunities are openings; they aren't necessarily handed to us — we have to "take" them and make something of them.
Do you have your Ascendant, Career Point (or any personal planets) in 18-24 degrees of Sagittarius, Aquarius, Libra, or Aries? If so, you may be more aware of this opportunity. This is also true for those of us who have our Ascendant or Sun-sign in Leo or Capricorn (the Sun rules Leo; Saturn rules Capricorn).
Also on Monday, Mercury enters its pre-Shadow phase when it reaches 8°9' of Capricorn; this is 2.5 weeks prior to its Retrograde phase (which starts on Dec. 29th at 24º21′ of Capricorn)
What is the Shadow phase? The period immediately before and after a planet's Retrograde phase is referred to as the "Shadow phase"; at these times, the planet travels again through the degrees of a sign (or signs) it had already passed through before and during its Retrograde phase. Mercury is usually in its shadow for about two to three weeks before a retrograde and three to four weeks after.
If you want to buy, sell or ship big-ticket items — especially connected to transportation (cars, airline tickets, etc.) or communication devices (phone, computer, iPad, etc.) — be aware of the Shadow periods as well as the Retrograde phases. If possible, get these things done before Mercury enters its pre-Shadow or wait until after the post-Shadow phase is over — post-Shadow phase will end on Feb. 7th (in this case).
Of course, if there is something that must get done during these phases, don't put your whole life on hold, just because Mercury is Retrograde or in its Shadow. Sometimes things line up exactly at the right time; as best as you can, trust that it's all "perfect"
Get a better idea of how to make good use of the Mercury pre-Shadow phase, so you can have a better experience during the upcoming Mercury Retrograde phase, by watching our latest webinar about the "Mercury's pre-Shadow phase in Capricorn & Chiron's Station Direct" ==> Click here for more info.
***
ALREADY A MEMBER? Scroll down & keep reading (make sure you are logged into your Member's account)!
GET IT ALL! Get the full Forecast (Monday-Sunday) — as well as other excellent and exclusive content — become a site member
***

Here are two testimonials from our participants after joining one of our recent Forums:
"Thank you so much Sonja for the tips!" — Smitha

"A jammed-pack session that I'll definitely listen to again and again. Thank you." — Cathy E.

To register for this month only, click here — the EARLY BIRD SPECIAL is available until Jan. 4th at midnight EST!!!
Have a fantastic week! Stay whole-hearted and healthy, and if you need support, feel free to reach out!
Many blessings,
Sonja
PS: To apply my forecasts and videos to your own birth chart, watch my 30-minute class on: "How to Read Your Birth Chart" and feel free to go to my Facebook Fan page for my daily forecast snippets.
Blog photo by ZCH from Pexels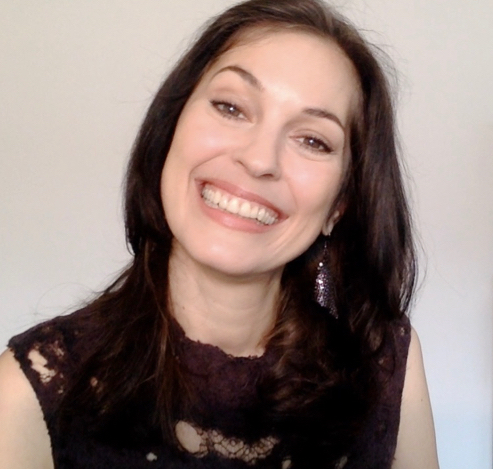 Sonja's passion is for connecting with people and helping them transform their lives. This led her to train as a life coach, in addition to her lifelong study of Astrology. With her Readings, her coaching and her Soul-Based Astrology Courses she aims to empower and support people in fulfilling their life's potential and aligning with Soul Purpose.