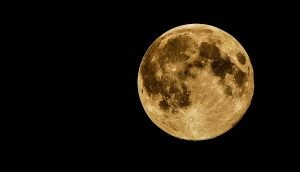 On Feb. 1st at 12:46am EST, a powerful New Moon in almost 12.5 degrees of Aquarius becomes exact; this is the beginning of a new Moon cycle.  I also recommend you watch my video on the subject.
This Lunar cycle invites us to go out there and connect (or re-connect) with "our people" – with a tribe that resonates, a cause that feels aligned with our principles and our integrity, a connection that serves a larger vision for the future, etc.
This New Moon is unique in that it takes place on the same day as Chinese New Year and marks the beginning of the Year of the Yang Water Tiger, emphasizing the importance of caution, growth, development, challenge, creation, and planning. Ask yourself: Where am I ready for a new plan? Where do I need to still implement some changes in order to move forward? 
The Tiger in Chinese Astrology represents power, prestige, and autonomy. Yang-Water is connected to flowing water, like a river, or the clouds in the sky. So you could say: when we allow the flow to guide us (in other words, when we trust our intuition), we grow stronger and can achieve more.
According to Chinese Astrology, 2022 is a great year to start a business or career goal: We are full of energy to take on a challenge and set off on an adventure.
Coming back to Western, Tropical Astrology, we have two exalted planets in this New Moon chart: Mercury (the planet of communication & how we process information) and Venus (the planet of self-worth & how we relate to others). Both of them are currently in Capricorn, and are thus asking us to be extra-mindful about connecting to a healthy sense of responsibility and self-reliance.
Mercury comes to a halt — ending its 3-week Retrograde phase — only 2.5 days after the New Moon becomes exact (on Feb. 3rd in the late evening), while Venus ends her 6-week Retrograde phase only 3 days before the New Moon becomes exact on Jan. 29th, at 3:36am EST.
When a planet changes directions, its energy will be "louder" for some days before and after that shift. Venus has been "louder" since Jan. 23rd and will continue to ask for our attention until Feb. 4th. Mercury will be exalted until Feb. 6th.
When planets end Retrograde phases, they are ready to move forward and bring to the world whatever material they have learned and integrated during the Retrograde. Ask yourself…
***
ALREADY A MEMBER? Scroll down & keep reading (make sure you are logged into your Member's account)!
GET IT ALL! Get the whole Forecast with all the New Moon questions — as well as other awesome and exclusive content — become a site member (still, for the price of a cappuccino!) 😉
***

James Clear, says it beautifully in this article: "For most of our evolutionary history, our ancestors lived in tribes. Becoming separated from the tribe—or worse, being cast out—was a death sentence… When we have to choose between the two, people often select friends and family over facts… The way to change people's minds is to become friends with them, to integrate them into your tribe, to bring them into your circle… As proximity increases, so does understanding… If someone you know, like, and trust believes a radical idea, you are more likely to give it merit, weight, or consideration… the best place to ponder a threatening idea is in a non-threatening environment. As a result, books are often a better vehicle for transforming beliefs than conversations or debates… The word "kind" originated from the word "kin." When you are kind to someone it means you are treating them like family… Develop a friendship. Share a meal. Gift a book. Be kind first, be right later."
Do you have your Ascendant (or any personal planets) in 10-15 degrees of Aquarius, Leo, Taurus, or Scorpio? If so, you may feel the effects of this New Moon more strongly. This is also true for those of us who have our Ascendant or Sun-sign in Leo or Cancer (the Sun rules Leo; the Moon rules Cancer).
Finally, let's talk "New Moon Intentions" 🙂 The New Moon is the best time to set some powerful intentions for this month's Moon cycle; this is best done soon after the New Moon becomes exact, and definitely not during a Moon void of course phase.
That means that this month, the best time to set intentions would be any time between 12:46am and 6:01am on Feb. 1st, and then again, from 6am on Feb. 2nd until 12:46am on Feb. 3rd -(New York Time/US Eastern Time)
If you live in a timezone other than EST (US East Coast), and converting timezones isn't your thing, I suggest joining my Facebook Fanpage and/or following me on Twitter. I will post reminders to let you know when it is time to set your New Moon intentions 😉
For more info about Setting Intentions, click here.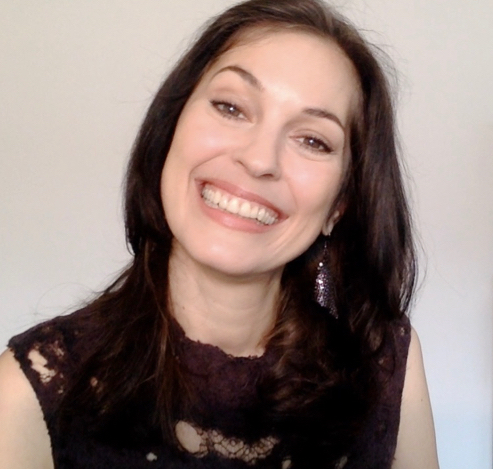 Sonja's passion is for connecting with people and helping them transform their lives. This led her to train as a life coach, in addition to her lifelong study of Astrology. With her Readings, her coaching and her Soul-Based Astrology Courses she aims to empower and support people in fulfilling their life's potential and aligning with Soul Purpose.