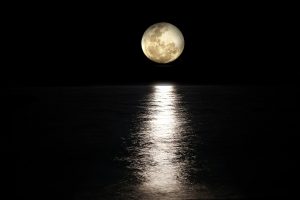 The next Full Moon will be "exact" on March 7th, at 7:40am EST in 16.5 degrees of Virgo — and by then, we are halfway through the Lunar cycle that started on February 20th.
Look at the New Moon Intentions you set around Feb. 20th or 21st, and ask yourself: How far have I come with those Intentions? If I'm not where I'd like to be with my goals, what new course might bring them closer?
If you are already a Member of my online community, I invite you to watch my Full Moon video.
We start to feel the build-up towards this Full Moon when the Moon enters Virgo on March 5th at 10:38pm EST.
This particular Full Moon has a planetary line-up in Pisces and Aries and is part of a T-Square with Mars in Gemini as the Focal Point. We will examine other Moon aspects, including the trine to Uranus in Taurus and the Quincunx to Venus in Aries. More about all of this in a moment…
We also have two planets (Saturn & Pluto) in 29º of their signs (in this Full Moon chart) — an exalted degree — bringing heightened energy (possibly a bit of an obsession) to our need to complete and accomplish something worthwhile.
Saturn changes signs from Aquarius to Pisces only 55 minutes after the Full Moon becomes exact! This changes our focus for the next 2.5 years! What needs your focus and commitment until 2025/26? How can you turn your dreams into reality?
We will talk in more detail about Saturn's journey through Pisces — and how it all relates to your birth chart — in our Forecasting Forum on Monday, March 6th. This 2.5-year journey invites us to find a new connection with Source or One-Consciousness/Presence – collectively and individually.
If you want to know how Saturn will impact you personally, you can access/purchase the mp4-video recording of "Saturn's Journey through Pisces" here.
Now, a Full Moon is always an opposition between the Moon and the Sun; during these oppositions, we seek balance, alignment, and integration around two perspectives that seem opposites.
We often experience this through our interactions with others, and since these interactions are also the pathway to resolution, relationships of all kinds are highlighted during Full Moons.
The balance we seek between Virgo and Pisces seems to be the fundamental challenge of our time: to integrate head and heart, science and intuition, discernment and compassion. This Full Moon shows each of us…
***
ALREADY A MEMBER? Scroll down & keep reading (make sure you are logged into your Member's account)!
GET IT ALL! Get the whole Forecast with all the Full Moon questions — as well as other awesome and exclusive content — become a site member (still, for the price of a cappuccino!) 😉
***

Do you have your Ascendant, Career Point, or personal planets in 14-19 degrees of Virgo, Pisces, Gemini, or Sagittarius? If so, this month's Full Moon will affect you more; the same is true for those of us with our Ascendant or Sun-sign in Leo or Cancer (the Sun rules Leo; the Moon rules Cancer).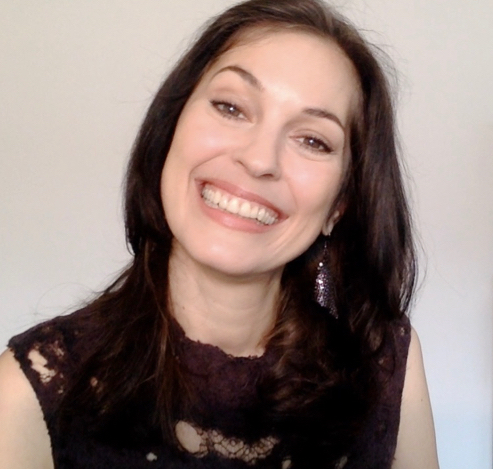 Sonja's passion is for connecting with people and helping them transform their lives. This led her to train as a life coach, in addition to her lifelong study of Astrology. With her Readings, her coaching and her Soul-Based Astrology Courses she aims to empower and support people in fulfilling their life's potential and aligning with Soul Purpose.