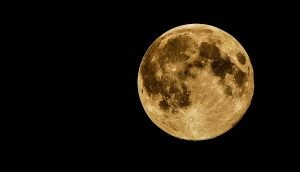 On Sept. 25th at 5:55pm EDT, the Moon aligns with the Sun in almost 3 degrees of Libra, beginning a new Moon cycle. New Moons are optimal times to set new intentions — to pause and reflect on where we are and would like to be. They are introverted periods when we go within to learn what we wish to align ourselves with for the next 28 days; more about the best and most potent time to set New Moon Intentions towards the end of this article.
With this New Moon in harmony-loving, balance-seeking Libra, this will likely be win-win situations, fair exchanges, balance, and harmony (within our relationships and with our general environment). Watch my New Moon video to learn more about this.
Even though we have a planetary line-up of four planets known as a Stellium in this New Moon chart, only two of them are in Libra (the Sun & the Moon); the other two are Venus (ruler of Libra) & Mercury (ruler of Virgo), and they are in a late degree of Virgo, very close to the New Moon energies in Libra. A Stellium typically sees the planets involved influence each other.
A Venus-Mercury-Moon-Sun-Stellium indicates that we are invited to take a closer look at our relationship to the mind-energy: How are we using our minds, and how does it serve us or others? How does our analytical mind influence our mood or responses to other people?
What are we aware of in our one-on-one relationships (business or personal) that needs to improve? Which of our relationships are healthy? Which ones aren't? How can we be of service to others in a way that helps them improve something in their lives?
Another important aspect of this New Moon chart is an exalted Pluto in Capricorn that starts its Station phase only a day before the New Moon becomes exact, and that will come to a complete halt on Oct. 8th — and of course, we also have Mercury still in its Retrograde phase until Oct. 2nd. It will start to slow down (station) on Sept. 27th at 25º of Virgo.
Once these two planets end their Retrograde phases and "go direct", we can move forward in the areas of our lives that have been subjected to self-examination over their retrogrades (Mercury: Sept. 9th – Oct. 2nd, Pluto: April 28th – Oct. 8th).
For a more in-depth interpretation of your own chart, in connection with Pluto's Station Direct phase in Capricorn, join us live for the Forecasting Forum on Oct. 8th, or get the mp4-video presentation of the live event. Either way, register here now (unless you are already a Star Member — in that case, you are automatically registered and will receive the link to join live on Oct. 7th and the recording of the live event on Oct. 8th).
We will also discuss the upcoming Eclipse season (starting on Oct. 15th), Mars' Retrograde phase in Gemini (Oct. 30th until Jan. 12th, 2023) & Saturn's Station Direct phase in Aquarius (Oct. 23rd) in our next Forecasting Forum…again, click here to register if this is of interest to you.
But first, let's talk about the New Moon — and specifically, the Libra component of this New Moon chart:
All relationships begin with our relationship to ourselves — everything "out there" is a reflection of "in here"… Ideally speaking, interacting with another person is a co-creative, equal exchange — we must be centered within ourselves, yet also…
***
ALREADY A MEMBER? Scroll down & keep reading (make sure you are logged into your Member's account)!
GET IT ALL! Get the whole Forecast with all the New Moon questions — as well as other awesome and exclusive content — become a site member (still, for the price of a cappuccino!) 😉
***

Do you have your Ascendant (or any personal planets) in 0-5 degrees of Libra, Aries, Capricorn or Cancer? If so, you may feel the effects of this Super New Moon more strongly. This is also true for those of us who have our Ascendant or Sun-sign in Leo or Cancer (since the Sun rules Leo and the Moon rules Cancer).
The New Moon is also the best time to set some powerful intentions for this month's Moon cycle. Intentions are best set soon after the New Moon becomes exact, and definitely not during a Moon void of course phase — so this month, the best and most potent time to set intentions would be any time between 5:55pm on Sept. 25th, and 12:21pm on Sept. 27th (New York-Time).
If you live outside the EDT timezone (i.e. US East Coast time), I recommend you join my Facebook Fan-page or follow me on Twitter; I will be posting reminders on Sept. 25th, 26th, and 27th to let you know when it is time to set your intentions 😉
For more info on setting New Moon Intentions click here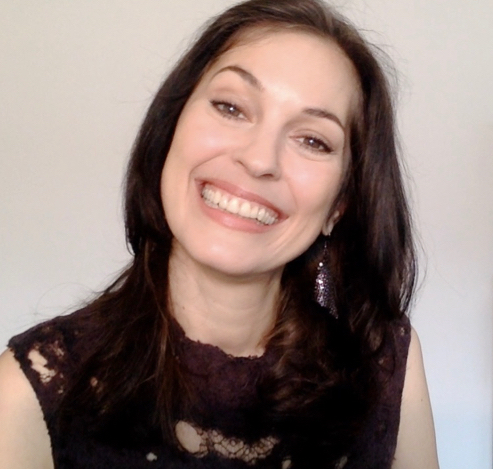 Sonja's passion is for connecting with people and helping them transform their lives. This led her to train as a life coach, in addition to her lifelong study of Astrology. With her Readings, her coaching and her Soul-Based Astrology Courses she aims to empower and support people in fulfilling their life's potential and aligning with Soul Purpose.