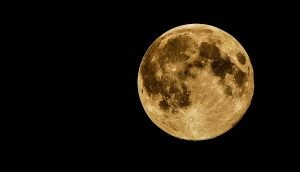 On April 11th, at 10:31pm EDT, the Moon aligns with the Sun in 22.5 degrees of Aries. This marks the beginning of a new Moon cycle; anything brand-new started in the next two weeks has the chance to get off to a great start. Click here to watch my New Moon video on the subject.
This New Moon chart has 4 out of 10 planets in Aries, as well as 2 asteroids. This Stellium in Aries consists of Chiron, Mercury, Ceres, the Moon, the Sun, and Venus. This asks us to show courage from our heart, to be unafraid to embrace who we are, and inspire others by forging our own path.
Ask yourself: Where am I being called to take a risk and try something new? What feeds my passions? What is the next step toward becoming an increasingly healthy, strong, curious, and flexible person? One who is not afraid to pursue personal goals and desires? One who speaks up for what needs healing in our society around the traditional masculine?
One of the many ways we can demonstrate courage is to allow ourselves to be in the condition of "not knowing" or "beginner's mind"; at these times, we are more present, and creative potential is heightened. Ask yourself: Where could I bring a "beginner's mind" to bear? Where do I need to let go of needing to know everything before I begin?
About this Stellium: let's start with the close alignment between the New Moon and Venus in Aries.
We are invited to actively connect with others and do something enjoyable. Ask yourself: What if I got in touch with my passion for life, just for these next 28 days? What if I could inspire others just by being myself?
The New Moon/Venus alignment in Aries squares Pluto in Capricorn, emphasizing that we are at a turning point…
***
ALREADY A MEMBER? Scroll down & keep reading (make sure you are logged into your Member's account)!
GET IT ALL! Get the whole Forecast with all the New Moon questions — as well as other awesome and exclusive content — become a site member (still, for the price of a cappuccino!) 😉
***

Do you have your Ascendant (or any personal planets) in 20-25 degrees of either Aries, Libra, Capricorn or Cancer? If so, you may feel the effects of this New Moon more strongly. This is also true for those of us who have our Ascendant or Sun-sign in Leo or Cancer (the Sun rules Leo; the Moon rules Cancer).
The New Moon is also the best time to set some intentions for this month's Moon cycle — this process is especially powerful with the New Moon in Aries — and as always, this is best done soon after the New Moon becomes exact (and definitely not during a Moon void of course)
So this month, we have two opportune times frames for setting intentions. The first one lasts 9.5 hours, between 10:31pm on April 11th and 8:06am on April 12th; and the second one lasts 33 hours from 1:44pm on April 12th until 10:31pm on April 13th (as always, all times are EDT). For more info on setting New Moon Intentions click here.
If you live in a timezone other than EDT (US East Coast-time), I recommend you join my Facebook Fan-page or follow me on twitter as I post reminders on April 11th in the late evening, on April 12th in the afternoon/evening, and on April 13th throughout the day, to let you know when it is the most potent time to set your intentions 😉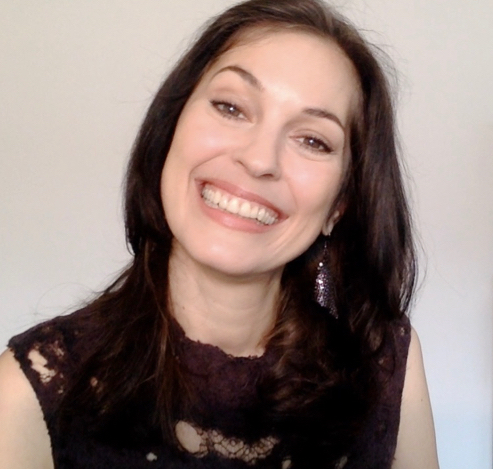 Sonja's passion is for connecting with people and helping them transform their lives. This led her to train as a life coach, in addition to her lifelong study of Astrology. With her Readings, her coaching and her Soul-Based Astrology Courses she aims to empower and support people in fulfilling their life's potential and aligning with Soul Purpose.