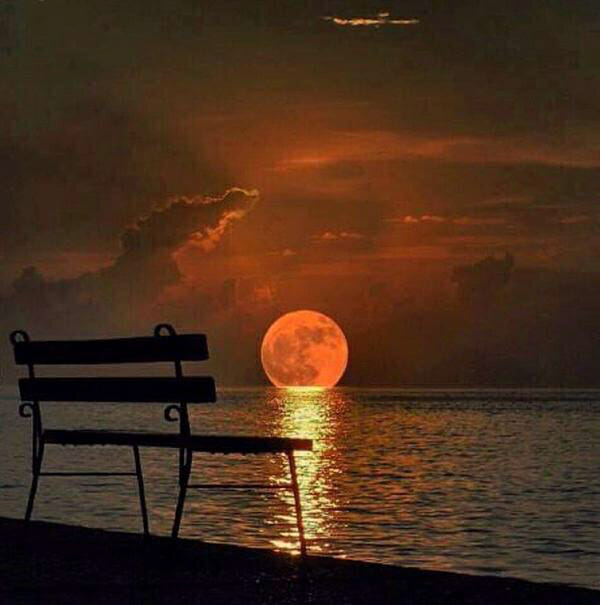 On July 16th, at 5:38pm EDT: the Moon opposes the Sun in 24 degrees of Capricorn — this is a Lunar Eclipse becoming exact (the entrance of the Moon into Capricorn on Sunday evening (July 14th) starts the energetic build up towards this powerful Full Moon). This Full Moon is actually the second of two Eclipses in July; the first one was the Solar Eclipse in Cancer on July 2nd.
Eclipses are always powerfully connected to the Moon Nodes and thus to our Soul's Journey. For my Members: If you'd like to learn more about this month's Full Moon, click here to watch my Lunar Eclipse video.
Lots of planets are involved in this powerful Full Moon/Lunar Eclipse chart — Saturn, Pluto, Venus, Mercury, Jupiter, and Neptune — and all play an important role, so buckle up! Of the 11 astrological "planets", 6 are retrograde at the time of this Eclipse, indicating that we have lots of inner processes going on — and it will be important to honor those processes.
This Full Moon is also the first Lunar Eclipse in Capricorn since the Moon Nodes moved into Cancer/Capricorn in late 2018. This puts an emphasis on balancing those two polarities and integrating them both within ourselves and collectively. With Eclipses this is a longer term process — in this case, a process that will last until Nov. 2020.
Let's take a look at those polarities: The Moon in practical, accomplishment-oriented Capricorn opposes the Sun in protective, feeling-oriented Cancer. 
We have a heightened sense that something must be brought into balance and reintegrated; the balance in question is between the experience of our feelings and our emotional needs (symbolized by Cancer), versus our outer obligations or material, practical goals (Capricorn).
It's important to realize that our long-term goals need our attention — and that they are the very thing that will bring the fulfillment and inner stability we seek. A realistic approach will work best here! Ask yourself: Where might the balance point be between the demands of my inner and outer life?
Cancer and Capricorn are both…
***
ALREADY A MEMBER? Log into your Member's account and keep reading!
GET IT ALL! Get the whole Forecast with all the Full Moon questions — as well as other awesome and exclusive content — become a site member (still, for the price of a cappuccino!) 😉
***

If you missed the Forum… and still would like to learn how the big shifts this month are impacting you personally… feel free to watch the mp4-video presentation about the Solar Eclipse in Cancer and the Lunar Eclipse in Capricorn — in relationship to your own Birth Chart… To purchase this webinar, click here.  Before you invest in the whole 90+ min. webinar, feel free to watch a 17-min excerpt here.
Star and SuperStar Members: check your email for the link to the mp4-video recording and enjoy watching it! I sent it out on July 12th, late morning 😉
Please keep in mind that Eclipse Season lasts until July 31st. Allow for changes, remain flexible and adaptable, and find creative solutions in day-to-day interactions with others. Allow also for new downloads and for the release of "old" codes and conditioning. Simply put: an open mind and heart will serve us best (that's true in general, but especially true until Eclipse season ends 😉
Another thing to remember: if something is beginning or ending in a way that seems organic… allow it to be. As best as you can, observe your feelings and stay grounded in the "here and now". Connect to your intuition and inner wisdom; they will help carry you through this period. We are receiving a consciousness upgrade — that's a good thing!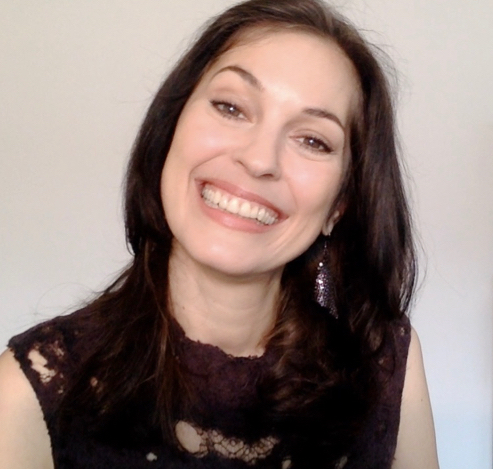 Sonja's passion is for connecting with people and helping them transform their lives. This led her to train as a life coach, in addition to her lifelong study of Astrology. With her Readings, her coaching and her Soul-Based Astrology Courses she aims to empower and support people in fulfilling their life's potential and aligning with Soul Purpose.