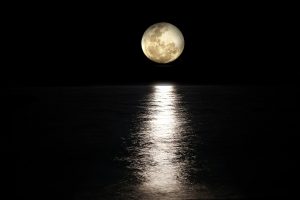 On Dec. 18th at 11:36pm EST the Full Moon becomes exact, in 27.5 degrees of Gemini; the entrance of the Moon into Gemini Thursday afternoon (Dec. 16th) started the energetic build up towards this Full Moon.
The Moon in chatty, versatile Gemini opposes the Sun in optimistic, adventurous, truth-seeking Sagittarius. If you are already a Member of my online community, feel free to watch my Full Moon video for more details.
Since the last Lunation was a powerful Solar Eclipse, we are still in Eclipse season until the next New Moon on Jan. 2nd, 2022. This means that, until then, we continue to integrate our evolutionary downloads and consciousness upgrades. We might feel more tired or even exhausted because of those inner processes.
Even though the current Moon Nodes remain in Gemini-Sagittarius until January 18, 2022, this Full Moon is no longer a Lunar Eclipse, because the Moon Nodes are too far away (in degrees) from the Moon and the Sun.
The Moon Nodes in Gemini-Sagittarius (since May 2020) and the current Full Moon occurring in those same signs does, however, intensify the quest to find a balance between those two polarities.
Feel free to also check out my webinar in connection with those Moon Nodes (if you haven't seen it yet), to get a more specific take on how this might be impacting you personally.
You can ask yourself over the next two weeks: What have I learned about the difference between observation and opinion since May of 2020? What do I now know about the difference between fact and interpretation? Or perception vs. understanding?
On May 26th, 2021 there was a Lunar Eclipse at 5.5º Sagittarius-Gemini. This Full Moon at 27.5º Gemini-Sagittarius, highlights these two signs once again.
This current Lunar cycle will continue a conversation that started back in late May around our beliefs and attitudes towards government and how we meet challenges that are coming up as a collective.
You can ask yourself here: Could I take responsibility for my part in that conversation and the stories to which I am attached? Am I willing to participate in that conversation in a mature way? Am I hiding behind old beliefs and social conditioning?
Am I able to acknowledge my limitations and shortcomings without making others wrong? Am I willing to approach this unique collective situation with a curious mind and an open heart?
Whenever a planet changes direction, or squares the Moon Nodes, its archetypal significance is intensified — in other words, the planet's energies become exalted.
This current Full Moon has two highly exalted planets:
Venus in Capricorn & Chiron in Aries (both planets changing directions within 12 hours of the Full Moon becoming exact); Jupiter squares the Moon Nodes (therefore Jupiter is even more significant than just being the ruler of Sagittarius); Neptune in Pisces just ended its station the day before the Full Moon becomes exact, and squares the Full Moon polarity in Gemini-Sagittarius.
There are several other important aspects in this Full Moon chart and I will go into all of them in detail in a moment — but first, let's address the Gemini-Sagittarius polarities:
Full Moons illuminate the higher/lighter vibration as well as the denser Shadow side of each sign. As our collective consciousness continues to awaken, what's been in the shadows comes to the forefront more and more, so we can see it more clearly and deal with it on a conscious level.
The lighter side of Gemini is all about…
***
ALREADY A MEMBER? Scroll down & keep reading (make sure you are logged into your Member's account)!
GET IT ALL! Get the whole Forecast with all the Full Moon questions — as well as other awesome and exclusive content — become a site member (still, for the price of a cappuccino!) 😉
***

Do you have your Ascendant, Career Point (or personal planets) in the following: 25-29 degrees of Gemini, Sagittarius, Virgo, Pisces, or 0 degrees of Cancer, Capricorn, Libra or Aries? If so, you are more affected by this month's Full Moon. This is also true for those of us who have our Ascendant or Sun-sign in Leo or Cancer (the Sun rules Leo, the Moon rules Cancer)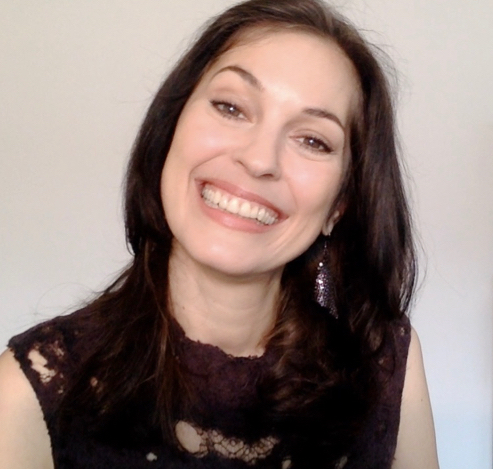 Sonja's passion is for connecting with people and helping them transform their lives. This led her to train as a life coach, in addition to her lifelong study of Astrology. With her Readings, her coaching and her Soul-Based Astrology Courses she aims to empower and support people in fulfilling their life's potential and aligning with Soul Purpose.