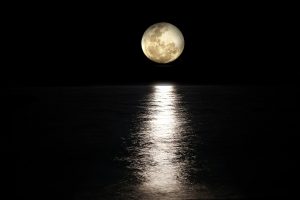 On Oct. 9th, at 4:55pm EDT, the Sun opposes the Moon in 16.5 degrees of Aries — the Moon's entry into Aries on Saturday late morning (Oct. 8th), started the build-up towards this Full Moon. The Moon in pioneering, fast-paced Aries makes an opposition to the Sun in harmony-loving, balance-seeking Libra. 
Generally, a Full Moon brings our attention to our "emotional body", increasing our awareness of what has been suppressed or ignored. This is especially true for this particular Full Moon — for much of this month, we are invited to direct our attention toward deeper self-care and more authentic connections to our emotional bodies. If you are a site Member, you may also want to watch my video on the subject.
We will be entering Eclipse season on Oct. 15th => Save yourself a spot for my Special Event Zoom webinar: "The Next Phase of Your Evolution — How to Navigate Eclipse Season", live on Tuesday, Oct. 11th at 7pm EDT! For more info & to register for this fabulous 2-hour zoom event, click here **$10-15 Suggested Donation — everyone is welcome!
Pluto and Mercury are no longer retrograde at the time of the Full Moon; in fact, Pluto in Capricorn changes directions less than 24 hours before the Full Moon becomes exact. This makes the powerful dwarf planet highly exalted for this Lunation.
Pluto represents an aspect of our higher Self that desires our greatest empowerment; we are asked to trust the process that brings this about. For that reason, Pluto might ask us to confront our worst fears, face our darkness and pain, and surrender our personal will to that of higher guidance. Trust is key! Becoming aware of (and letting go of) defensive, obsessive, protective, or controlling behaviors serves us. Only then can the outcome be greater empowerment and passion for life.
Ask yourself: What is my relationship to power? Do I distinguish between the power that comes from within versus that which is connected to external components?
Denying or suppressing our pain, darkness, and fears will keep us behaving from an unconscious place and feeling disempowered. We will continue to blame others for our experiences and thereby give our power away to those who are happy to take it from us.
We are being invited to learn that true power comes from within — from knowing and accepting the truth, facing the dark, and making the unconscious conscious. Pluto's exalted energy prompts us to seek ways to step into our power and become more alive from within.
We will address this and more in our next Forecasting Forum on Oct. 8th — in connection to our own birth charts. If you are reading this on or after Oct. 8th? Click here to get the mp4-video-recording of the live event.
Mercury is now back in Virgo; it starts moving forward again on Oct. 2nd, making a prolonged Trine-aspect to the exalted Pluto in Capricorn. This trine was already active at the time of the New Moon in Libra, but unlike last time, both planets will no longer be retrograde. This makes it easier to implement some of the things we have already thought about (and perhaps even journaled about).
Trines are harmonious aspects, so we have a chance here to be more grounded and realistic when analyzing information or thoughts — and also in our communications and convictions. Empowerment of self and others is key when it comes to our daily routines and our long-term goals!
Our analytical mind and problem-solving abilities support our strong desire for emotional authenticity and being truthful about what we want to build long-term out there in the world.
Ask yourself: How has the practice of trusting "my process" been supporting my connection with myself and my higher Self? What have I been able to release around fears and thoughts of scarcity? Am I ready to implement some of the ideas and strategies (after Oct. 8th) that have come up in the past ten days?
Now let's talk about the Full Moon polarity, in this case, the Aries/Libra polarity, which directs our awareness to…
***
ALREADY A MEMBER? Scroll down & keep reading (make sure you are logged into your Member's account)!
GET IT ALL! Get the whole Forecast with all the Full Moon questions — as well as other awesome and exclusive content — become a site member (still, for the price of a cappuccino!) 😉
***

All of this is especially true for those of us with personal planets or points in 14-19 degrees of Aries, Libra, Cancer, or Capricorn. Personal planets are the Sun, Moon, Mercury, Venus, and Mars; personal points are the Ascendent or MC (aka Career Point).
Again, we will be entering Eclipse season on Oct. 15th => save your spot for my Special Event Zoom webinar on the upcoming Eclipses (for OMA Pittsburgh), live on Tuesday, Oct. 11th at 7pm EDT! For more info & to register for this fabulous 2-hour zoom event, click here **$10-15 Suggested Donation — everyone is welcome!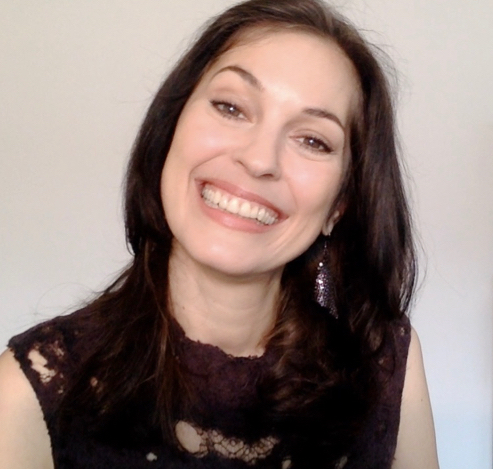 Sonja's passion is for connecting with people and helping them transform their lives. This led her to train as a life coach, in addition to her lifelong study of Astrology. With her Readings, her coaching and her Soul-Based Astrology Courses she aims to empower and support people in fulfilling their life's potential and aligning with Soul Purpose.