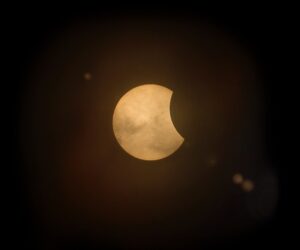 On Wednesday, May 26th at 7:14am EDT, a powerful Full Moon in 5.5 degrees of Sagittarius becomes exact. This is a Total Lunar Eclipse of a SuperMoon (i.e., the Moon is closer to the Earth than normal) and as such, this Full Moon's energy is unusually intense.
Even apart from that, there is a lot to cover with this Eclipse — it is connected to a mutable T-square, with Jupiter as the Focal Point, and it has two Stationing planets: Saturn in Aquarius & Mercury in Gemini!
If you are already a Member of my online community, you can learn more about this month's Super Full Moon/Lunar Eclipse by clicking here to watch my video
Lunar Eclipses direct our attention to whatever needs to be integrated and balanced, both on the collective and individual levels, over a longer period of time (usually 6 months). Get ready for some big shifts in your life, especially around your relationship with your own belief structures, and around your ability to learn, remain adaptable, and use your "day-to-day mind" intelligently.
Our physical and emotional bodies strongly feel the intensity of it all, so keep in mind: Eclipses ultimately support a shift in consciousness and thus bring us closer to our Soul's path.
This is the second Lunar Eclipse in Sagittarius since the Moon Nodes moved into Gemini/Sagittarius back on May 5th, 2020 — and the Moon Nodes play a crucial role during Eclipses! Feel free to also check out my webinar on those Moon Nodes (if you haven't seen it yet). We talk about the connection to our own birth charts… and it's currently available at a discount!
The last Lunar Eclipse in Sagittarius in the same degree as this one was on May 26th, 2002… Think back to that time: What shifts in perspective happened then? What is possible now?
Let's take a closer look at this Lunar Eclipse:
The Moon in optimistic, adventurous, truth-seeking Sagittarius (which is itself aligned with the South Node) is making an opposition to the Sun in curious, quick-witted, versatile Gemini (which is aligned in turn with the North Node).
Full Moons balance two opposing archetypes, and reconcile their Shadow sides — in this instance, Gemini deals with information, intelligence, and communication, while Sagittarius is concerned with meaning, truth, and wisdom.
The Shadow side of Gemini brings…
***
ALREADY A MEMBER? Scroll down & keep reading (make sure you are logged into your Member's account)!
GET IT ALL! Get the whole Forecast with all the Full Moon questions — as well as other awesome and exclusive content — become a site member (still, for the price of a cappuccino!) 😉
***

Because Eclipses are so powerful, they require a bigger orb than a regular Full or New Moon. I usually use a 5º orb instead of 2º… so since this Lunar Eclipse takes place in 5.5º of Sagittarius:
Do you have your Ascendant, Career Point (or personal planets) in 0-11 degrees of Sagittarius, Gemini, Virgo, or Pisces? If so, you are more affected by this month's powerful Super Full Moon/Lunar Eclipse. This is also true for those of us who have our Ascendant or Sun-sign in Leo or Cancer (the Sun rules Leo; the Moon rules Cancer).
For a more in-depth look at the upcoming Eclipses & Jupiter in Pisces as it relates to your own birth chart, join us live for the Monthly Forecasting Forum on May 28th at 2pm EDT/7pm London Time; or register to get the mp4-video presentation of this webinar 😉
If you are a Universal Member, register here… or upgrade to Star Membership via your Membership Portal, and get the Forum for FREE every month!
Existing STAR Members, remember, you are automatically invited to join the upcoming Forecasting Forum, via email — and if you aren't able to join live, you'll also receive an emailed recording of the event! If you're in that membership tier, please check your inbox for those emails — you may want to flag them if they're going into your junk mail.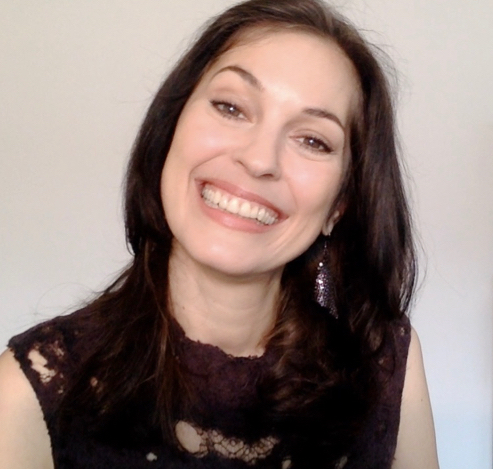 Sonja's passion is for connecting with people and helping them transform their lives. This led her to train as a life coach, in addition to her lifelong study of Astrology. With her Readings, her coaching and her Soul-Based Astrology Courses she aims to empower and support people in fulfilling their life's potential and aligning with Soul Purpose.