Innovate & Make Changes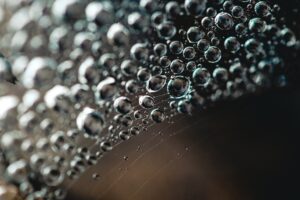 This week's headline items: we are still moving through Eclipse Season, and Mars is still exalted (stationing) all week. The first Quarter Moon in Aquarius becomes exact very early Tuesday.
Please note that Daylight Savings Time ended in Europe and Great Britain early Sunday morning (Oct. 30th) but will continue in the US until early this Sunday (Nov. 6th)!
There will be four Moon Void of Course (VoC) phases this week: Monday late morning (for 30 minutes), Wednesday morning (a little over 7.5 hours), Friday evening (for 1 hour), and Sunday late afternoon/early evening (almost 7 hours).
Before we get to this week's forecast, I have an exciting announcement…
It's Fall, and I decided to have a huge sale! YAY!
This is your chance to get a 40% discount on all of my Readings! 
Buy a Reading for:
Yourself
a Friend
a Family Member
a Business Partner
a Romantic Partner
This could be a great gift for the holidays or someone's Birthday!
Now, this week's Forecast…
Monday, October 31st:
Monday, the Moon remains in ambitious, goal-oriented Capricorn until 11:43am EDT. We tend to be more realistic, serious, and cautious; this can support practical endeavors and financial matters.
Our ambition surges and brings with it a need for structure and planning; when you add in the pragmatism this aspect supports, you can see how this could be a very productive time for business and long-term goals. Our reputation becomes very important to us.
As best as you can during this aspect, avoid "should-ing" on yourself. Take the pressure off, perhaps by saying "I am doing the best I can and that's all I can ever do" 😉
Saturn is the ruler of Capricorn — and it is transiting through Aquarius making this a great time to take a look at our visions for humanity, and at things we would like to accomplish long-term within our communities (locally or online).
It's also a great time to take a more serious look at our various networks and connections to like-minded people; as best as you can, be authentic about your affiliations: Do they truly resonate with your personal vision for the future — as it stands now, rather than what it was 5 or 10 years ago?
Does participation in those groups or networks align with who you are now, and with where you see yourself 5 years from now? What do you truly want to commit yourself to?
Monday at 11:14am EDT, we enter a brief Moon VoC that will last 30 minutes, until 11:43am EDT. Use this intuitive time to soften your need for accomplishment with a gentler, more intuitive approach; go within, get a wider perspective about your inner divinity, and bring an experience of peace and inner knowingness to your long-term commitments.
Ask yourself: Where might I be guided, if I trusted my intuitive body to guide me? Could I tune in and listen 5% more to those subtle sensations or messages? Could a different perspective on timing support me in achieving my long-term goals with more ease? What if I brought 5% more discernment to questions of "proportion"?
As always with a Moon VoC, as best as you can, don't start anything brand-new, stick to routine things, or go with the flow. You may also want to plan Monday late morning ahead of time.
Monday late morning, at 11:43am EDT, the Moon enters freedom-loving, forward-thinking Aquarius, where it will journey until Wednesday afternoon. The energy of the Aquarian Moon relates to our instinct for improvement. Reactions are more intellectual than emotional, and interactions more impersonal than personal. We are likely to have an increased fascination with the new and unusual.
Social gatherings, anything connected with group ideals and goals for the future, brainstorming, new ideas and methods, and progress are promoted while the Moon moves through Aquarius. Again: we have our eyes on the future — or outer space 🙂 Personal freedom becomes paramount.
Uranus is the ruler of Aquarius — and this planet is currently moving through Taurus, making these next two days a great time to look at our physical connection to our own body, finances, and whatever is most important to us on this planet.
It's also a great time to innovate and make changes in our lives around any physical matters that no longer serve us or keep us stuck in the past; we need to elevate our thinking if we want our bodies and the planet to vibrate at a higher frequency.
Ask yourself: Do I need to give my body something different to raise it to a higher vibration? When I tune in to myself, what insights does my body provide?
Where in my life have I become too rigid in connection with my body, my physical resources, or my talents? Where have I become too comfortable with those things? What is my connection to the Earth? To Nature? Do I need more physical space? More physical movement?
This Moon placement also starts the build-up towards the first Quarter Moon (which will be exact very early morning tomorrow, Tuesday).
HAPPY HALLOWEEN, everyone!
 ***
ALREADY A MEMBER? Scroll down & keep reading (make sure you are logged into your Member's account)!
GET IT ALL! Get the full Forecast (Monday-Sunday) — as well as other excellent and exclusive content — become a site member 
***

Here are two testimonials from our participants after joining one of our recent Forums:
"Thank you for answering my question so in depth. It was very helpful, I really appreciate it! " — Sarah A.

"Sonja, as always this resonated so greatly. The points you bring up here are ALL hyper present in my reality, and the way that you gently lay them out and present compassionate ways to work with the energies, while always reminding us to be kind to ourselves, is magic." – Beth P.
To register for this month only, click here — the EARLY BIRD SPECIAL is available until Nov. 9th at midnight EST!!!
*****
👉 If you missed my Special Talk:
"The Next Phase of Your Evolution — How to Navigate Eclipse Season"
==> click here to get this fabulous 2-hour webinar
*****
Have a fantastic week! Stay whole-hearted and healthy, and if you need support, feel free to reach out!
Many blessings,
Sonja
PS: To apply my forecasts and videos to your own birth chart, watch my 30-minute class on: "How to Read Your Birth Chart" and feel free to go to my Facebook Fan page for my daily forecast snippets.
Blog photo by Spencer Selover from Pexels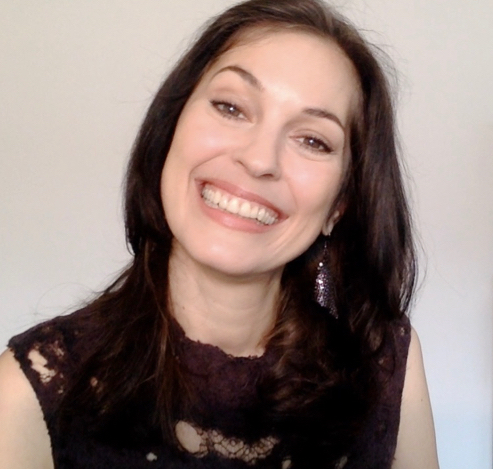 Sonja's passion is for connecting with people and helping them transform their lives. This led her to train as a life coach, in addition to her lifelong study of Astrology. With her Readings, her coaching and her Soul-Based Astrology Courses she aims to empower and support people in fulfilling their life's potential and aligning with Soul Purpose.