A More Fierce Approach to Life — Forecast for Oct. 28th – Nov. 3rd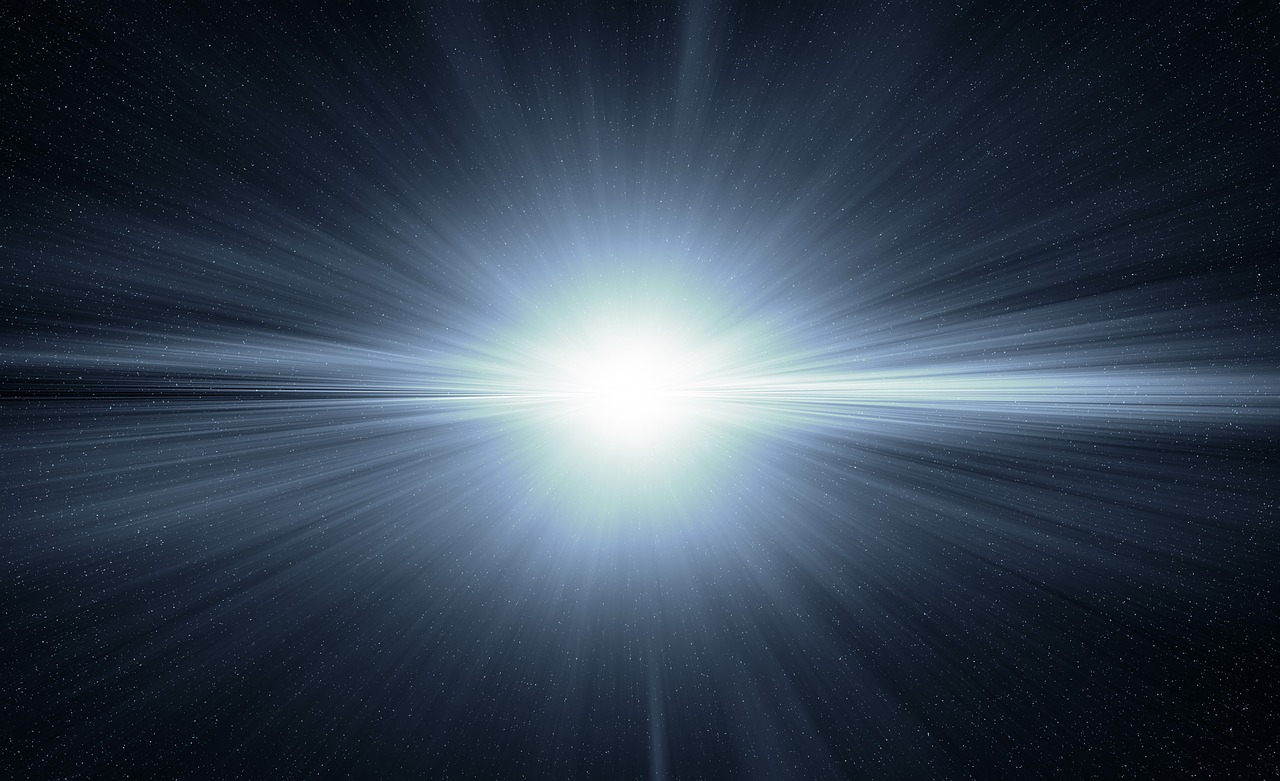 This week's headline items: Mercury's station intensifies on Monday and it comes to a halt late on Thursday morning as it begins its 3.5 week retrograde. Start taking action on your New Moon intentions on Friday. Venus changes signs from Scorpio to Sagittarius on Friday afternoon. I should also mention that Daylight Savings Time ends here in the US, very early Sunday.
There will be three Moon VoC phases this week: Tuesday early afternoon (for almost 4.5 hours), Thursday late morning (for a little over 12 hours), and Saturday night/Sunday very early morning (for 4.5 hours).
Before we get to this week's forecast, let me share this with you:
If you haven't set your New Moon Intentions yet, Monday all day and Tuesday until 1:34pm EDT is still time to do so during the most potent time… If you'd like some input on how to do that, check out this article — you could also (re-)watch my New Moon video. 
Now, this week's Forecast…
Monday, Oct. 28th:
Monday, the Moon remains in passionate, all-or-nothing Scorpio all day. It will journey there until Tuesday late afternoon. We feel things deeply and have "X-Ray Vision" and "Bullshit-Smelling Abilities" 😉
Monday early morning, a Sun/Uranus opposition becomes exact at 4:15am EDT. We started to feel this aspect from last week, Thursday (Oct. 24th) on; it will remain strong until this Wednesday (Oct. 30th). What we identify ourselves with could now be challenged: we are asked to create a balance between our urge for personal freedom (including financial freedom), versus our awareness of the importance of intimate, empowering connections and collaborations with others.
This aspect is an invitation to stay open and flexible in regards to our interactions with people. We may need to find a balance between what we value/what's important to us on a physical level, or with our intimate partnerships, or what's important to us on an emotional level. As best as you can, be open to receiving feedback from others during this time.
If you experience fear or uncertainty, focus on what it is that you could really get excited about and get behind in a realistic, grounded way — something that could make a difference, something meaningful. Also, take it one moment at a time, there is no need to rush anything 😉 Could you allow yourself to be uncomfortable, just for right now?
We may find that we disagree with other people's values. We may be restless, even anxious, and therefore feel pressure to act (or react) towards others — or around our desire for financial freedom and independence. We could also be caught off-guard somehow, so stay open-minded and flexible.
Do you have your Ascendant, Career Point (or any personal planets) in the following placements: 1-8 degrees of Scorpio, Taurus, Leo, or Aquarius, ? If so, you may be more affected by this aspect. This is also true for those of us who have our Ascendant or Sun-sign in Leo or Aquarius (the Sun rules Leo; Uranus rules Aquarius).
Monday late evening/night, a somewhat challenging Mars/Neptune aspect becomes exact at 11:57pm EDT. We started to feel this aspect from the early this morning (Oct. 28th) on; it will remain strong until Wednesday morning. Our idealism and high expectations could lead us into frustrating circumstances that leave us emotionally and physically drained. Our vitality and emotional resilience increase as we learn how (and where) to get involved in projects we feel passionate about.
That said, we may also have difficulty establishing realistic limits with others and around our own self-expectations; this, combined with a tendency to laziness (especially where exercising good judgment is concerned) could leave us feeling "rudderless" or even overwhelmed. As best as you can therefore, allow for downtime, rest and spiritual connection.
Do you have your Ascendant, Career Point (or personal planets) in 15-17 degrees of Libra or Pisces? If so, you will be more affected by this aspect. This is also true for those of us who have our Ascendant or Sun-sign in Aries or Pisces (Mars is the ruler of Aries; Neptune rules Pisces)

Also, on Monday, Mercury's Station intensifies, as Mercury is preparing to come to a halt on Thursday late morning (beginning its 3.5-week retrograde phase). As I mentioned last week Thursday already, during the station phase, we feel Mercury's energies more strongly. It will remain at its most intensifies until Nov. 2nd.
Pay attention to anything "in your face" in any of the following areas: communications, short travels, transportation of any kind, communication devices. You will get a chance to make adjustments once Mercury has ended its Retrograde phase (to be more precise, during the shadow phase that follows).
Here are some questions you could ask yourself during the Mercury Station phase: Is my mind drawn to worst-case scenarios? Am I obsessing over something that feels disempowering? What are my motivations? Am I coming from fear? Self-protection? Or from love?
What would it be like to live life fully and completely, feeling empowered in my choices? What will get me 1% closer to that right here and now?
Speaking of the "here and now", if empowerment only existed in the "now" moment, could I surrender my fears or concerns connected to the past or the future, and simply be present in the here and now? What if I trusted my Higher Self enough to release any suspicious, fearful, or protective thoughts that may arise?
For the next 5 days, we might experience delays or misunderstandings; things could feel "off" or stagnant. It might be a good idea to give yourself some extra time when getting ready to go somewhere — and that goes for the journey itself, too — especially if you intend to drive or use public transportation. Going with the flow is definitely recommended at this time.
Be extra-patient if you intend to buy, sell or ship big-ticket items, especially if they are transportation or communication devices like anything connected with planes, trains, cars, phones, computers, iPads, etc. Best of all (if possible): wait until after Dec.7th, when Mercury's second shadow phase is over.
For more on this specifically, feel free to watch the mp4-video presentation about the "Mercury Retrograde in Scorpio, and its Shadow phases" — in relationship to your own Birth Chart… To purchase this webinar, click here.  Before you invest in the whole 99 min. webinar, feel free to watch a 23-min excerpt here.
Star and SuperStar Members: check your email for the link to the mp4-video recording and enjoy watching it! I sent it out on Oct. 17th late evening 😉
Some of us will feel the effects of the Mercury station more than others….
***
ALREADY A MEMBER? Log into your Member's account and keep reading!
GET IT ALL! Get the whole Forecast — as well as other awesome and exclusive content — become a site member (still, for the price of a cappuccino!) 😉
***

Here is a testimonial from one of our participants after joining our most recent Forum:
"You are an awesome teacher, Sonja, we are lucky!!!" – April M.
Have a fantastic week!
Many blessings,
Sonja
PS: To apply my forecasts and videos to your own birth chart, watch my 30-minute class on: "How to Read Your Birth Chart" and feel free to go to my Facebook Fan page for my daily forecasts 😉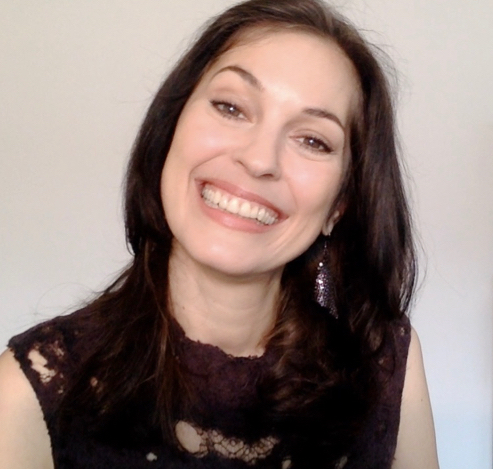 Sonja's passion is for connecting with people and helping them transform their lives. This led her to train as a life coach, in addition to her lifelong study of Astrology. With her Readings, her coaching and her Soul-Based Astrology Courses she aims to empower and support people in fulfilling their life's potential and aligning with Soul Purpose.