Prepared to Go to Any Lengths
This week's headline items: Neptune comes to a halt (starting its 5-month retrograde phase) very early on Tuesday and the New Moon in Cancer becomes exact on Tuesday late evening. The 45-day window of the Lunar Eclipse's impact closes Thursday.
There will be three Moon Void of Course (VoC) phases this week: Monday late evening (for a little over 9 hours); Thursday late afternoon (almost 4.5 hours), and Sunday morning (2.5 hours).
Before we get to this week's forecast, I just wanted to thank those of you who…
… sent their condolences on YouTube or via Facebook. It was a difficult week for me and my husband. Saying goodbye to our beloved cat after 20 years of living together and going through so many life changes and challenges was definitely hard. I am glad that she is no longer in pain and has found peace, but my heart is grieving. She was really special.
Now, this week's Forecast…
Monday, June 27th:
Monday, the Moon remains in chatty, versatile Gemini all day, and it will journey there until Tuesday morning. With this placement, we like to learn, connect and interact as much as possible. "Busy" feels good: connecting online, on the phone, or sharing face-to-face, preferably multi-tasking all the way…
The one thing we can do without is boredom: If our mind is not engaged in some way, we might as well curl up and play dead 🙂
Monday morning, an opportune Mercury/Chiron aspect becomes exact at 7:46am EDT. We started to feel this aspect build from last week, Saturday evening (June 25th), and it will remain strong until this Tuesday evening. We have an opportunity to bring healing energy to our concrete minds and to our thoughts. We also have a chance to heal insecurities in our verbal, in-person, social media, or email interactions.
We are better able now to tune out that automatic/critical inner voice, in favor of more loving and compassionate structures for thinking and communicating. By bringing love and understanding to our thinking processes, we have a chance to move beyond entrenched habits, like "impatient self-talk", or the use of aggressive language (swear words for example).
Here are a few good "chew toys" for your mind at this time: What was your family's attitude towards communication? Toward speaking up for yourself? What if you tried a kinder approach for a bit? Does your inner dialog really have to repeat what they said when you were 3 or 5 years old? What if you tried using a gentler voice for the next ten minutes or so?
For those of you who want to have a better understanding of your personal healing journey, feel free to get the recording of my Chiron Workshop: "Healing with Astrology" Click here for more info. Please keep in mind that as a Member of my online community you have automatic access to this workshop. Go to My Courses.
Do you have your Ascendant, Career Point (or any personal planets) in 14-18 degrees of Gemini, Aries, Aquarius, or Leo? If so, you may be more aware of this opportunity. This is also true for those of us who have our Ascendant or Sun-sign in Gemini or Virgo (Mercury is the ruler of Gemini and Virgo).
Monday evening, an opportune Mars/Saturn aspect becomes exact at 6:29pm EDT. We started to feel this aspect build from last week, Friday evening (June 24th), and it will remain strong until this Thursday evening. This aspect is an opportunity to have more self-discipline and self-motivation in our lives — we could find an increased focus on our work and activities, coupled with a sense of purpose.
We have a chance to face life with more purpose and maturity. We tend to be more practical than usual, and our progress in most projects is perhaps slow but steady. This can be a very productive time in our lives. Remember: this is an "opportunity" — this isn't necessarily handed to us, we have to make the most of it. It's our choice.
Do you have your Ascendant or any personal planets in 23-27 degrees of Aries, Aquarius, Sagittarius, or Gemini? If so, you may be more aware of this opportunity. This is also true for those of us who have our Ascendant or Sun-sign in Aries or Capricorn (Mars rules Aries; Saturn is the ruler of Capricorn).
Monday late evening, at 10:38pm EDT, we enter a Moon VoC that lasts for a little over 9 hours, until 7:53am EDT (Tuesday morning). Use this intuitive time to make some adjustments — you may also need to do a little stretching and growing when it comes to your inner or emotional experiences. As best as you can, be gentle with yourself and others, and seek to understand before seeking to be understood.
As always with a Moon VoC, as best as you can, don't start anything brand-new, stick to routine things, or simply go with the flow. You may also want to plan Monday late evening until Tuesday morning ahead of time.
***
ALREADY A MEMBER? Scroll down & keep reading (make sure you are logged into your Member's account)!
GET IT ALL! Get the whole Forecast (Monday-Sunday) — as well as other awesome and exclusive content — become a site member (still, for the price of a cappuccino!)
***

Here are two testimonials from our participants after joining one of our recent Forums:
"Thank you Sonja, enjoyed this format.  Very interesting learning the personal aspect with the charts" — Julienne A.

"This is my first webinar since I became a Star member. I really enjoyed it.Thank you. I look forward to many more." — Audrey V.
To register for this month only, click here — the EARLY BIRD SPECIAL is available until July 20th at midnight EDT!!!
Have a fantastic week! Stay whole-hearted and healthy, and if you need support in any way, feel free to reach out!
Many blessings,
Sonja
PS: To apply my forecasts and videos to your own birth chart, watch my 30-minute class on: "How to Read Your Birth Chart" and feel free to go to my Facebook Fan page for my daily forecasts.
Blog photo by Taryn Elliott from Pexels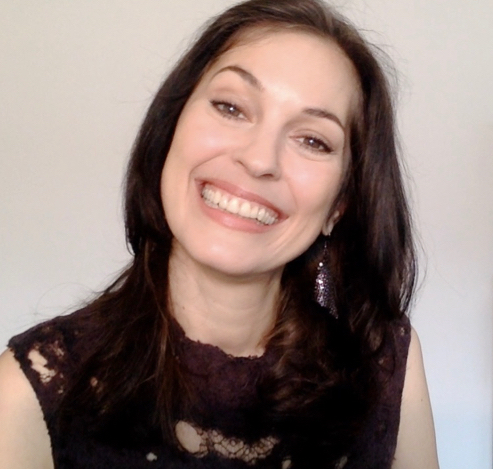 Sonja's passion is for connecting with people and helping them transform their lives. This led her to train as a life coach, in addition to her lifelong study of Astrology. With her Readings, her coaching and her Soul-Based Astrology Courses she aims to empower and support people in fulfilling their life's potential and aligning with Soul Purpose.