Practice Gentleness, Be Kind to Yourself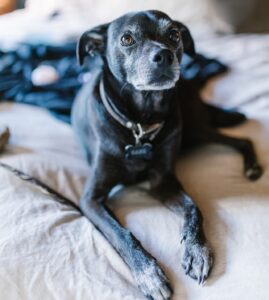 This week's headline items: Uranus is still stationing and therefore exalted all week; the Full Moon in 16.5° of Leo becomes exact on Sunday afternoon.
There will be three Moon Void of Course (VoC) phases this week: Monday very early morning (for a little over 2.5 hours), Wednesday morning (for a little over 8 hours), and Friday night/Saturday very early morning (for 2.5 hours).
Before we get to this week's Forecast, here is a gentle reminder & an announcement…
The Early Bird Special for our upcoming Forecasting Forum will end on Saturday, Feb. 4th by midnight EST! ==> Click here for more info or to register for this month only. To be automatically registered every month, click here to become a Star Member.
**I am also happy to announce that I will be collaborating with the unique and talented Honey Harken, an empowerment-based sex & intimacy guide, for a 2-hour webinar on Feb. 16th at 7:30pm EST called: Leaping forward into Love! A taste of Venus ==> To get more info or to register for this beautiful online event, please click here
Now, this week's Forecast…
Monday, January 30th:
Monday, the Moon remains in steady, peaceful Taurus until 3:35am EST.  We love all physical comforts, prefer consistency, and would rather stick with what we know works well. In other words: change is not our favorite thing, and "rushing things" goes against our grain.
Sunday night/Monday very early morning, at 12:52am EST, we enter a Moon Void of Course (VoC) that will last a little over 2.5 hours, until 3:35am EST. Use this intuitive time to empower each other in regard to earthly issues and mutually support each other in practical ways.
As always with a Moon VoC, don't start anything new, stick to routine things, or go with the flow as best as you can. You may also want to plan Sunday night until Monday very early morning ahead of time.
Monday at 3:35am EST, the Moon moves into chatty, versatile Gemini, where it will journey until Wednesday afternoon. For the next two days, we like to learn, connect and interact as much as possible. "Busy" feels good: connecting online, on the phone, or sharing face-to-face, preferably multi-tasking all the way…
The one thing we can do without is boredom: If our mind is not engaged in some way, we might as well curl up and play dead…
Also: last but not least, Uranus (the planet associated with innovations and breakthroughs) is still stationing all week. When an outer planet stations, its energy gets more pronounced, sometimes causing discomfort. We are being asked to hang out with that discomfort until the planet's energy picks up speed again around Feb. 7th (when the station phase has ended).
Definitely expect the unexpected. Uranus is all about breaking away from traditional structures and moving towards a new future that serves others as well as ourselves. Its keyword is "Freedom": this aspect provides an opportunity to discover how free we actually feel. So… how free do you feel?
Our intuition is very strong and delivers sudden insights and ideas at this time, especially around what needs to change in our lives.
Are you fully expressing your individuality in your financial partnerships and intimate relationships? Are you connecting to a larger vision? Are you finding ways to reinvent yourself (or at least your pocketbook)? Is anything holding you back? What are you more aware of in connection with your unique visions, values, and financial freedoms?
As best as you can during this time, stay open and flexible, go with the flow — and pay attention to messages from the Universe.
***
ALREADY A MEMBER? Scroll down & keep reading (make sure you are logged into your Member's account)!
GET IT ALL! Get the whole Forecast — as well as other awesome and exclusive content —become a site member(still, for the price of a cappuccino!)
***

Here are two testimonials from our participants after joining one of our recent Forums:
"Thank you Sonja 🙏 and everyone ~ kind blessings ✨" — Nuku

"Thanks, I will listen to the Full Moon video again, and practice what I learned today and integrate where things fall House-wise." — April M.

To register for this month only, click here — the EARLY BIRD SPECIAL is available until Feb. 4th at midnight EST!!!
Have a fantastic week! Stay whole-hearted and healthy, and if you need support, feel free to reach out!
Many blessings,
Sonja
PS: To apply my forecasts and videos to your own birth chart, watch my 30-minute class on: "How to Read Your Birth Chart", and head to my Facebook Fan page for my daily forecast snippets.
Blog photo by RODNAE Productions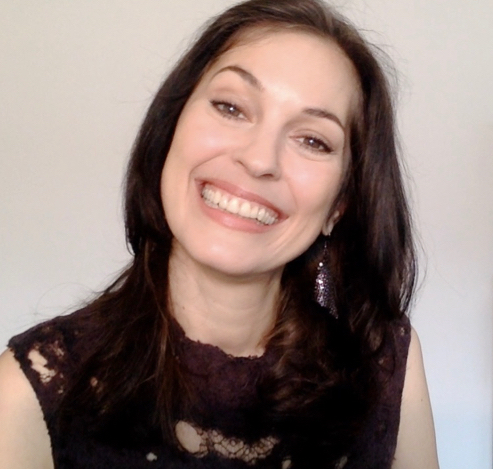 Sonja's passion is for connecting with people and helping them transform their lives. This led her to train as a life coach, in addition to her lifelong study of Astrology. With her Readings, her coaching and her Soul-Based Astrology Courses she aims to empower and support people in fulfilling their life's potential and aligning with Soul Purpose.