Bring the Gift of Compassion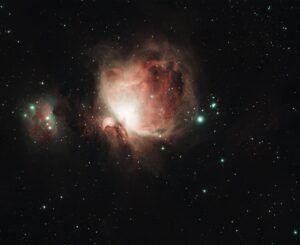 This week's headline items: On Monday morning, Mercury in Virgo squares the degree of the June 10th Solar Eclipse (and Mars in Virgo does likewise late on Sunday evening). The Sun in Virgo squares the Moon Nodes in Gemini/Sagittarius on Saturday night/Sunday very early morning.
There will be three Moon VoC phases this week: Tuesday early morning (for almost 10 hours), Thursday early evening (just over 7 hours), Sunday late morning (almost 2 hours).
Before we get to this week's forecast, I'd like to mention:
If you missed my Forecasting Forum last week… and still would like to learn how to align yourself with the current Blue Moon phase & prepare for Mercury's pre-Shadow phase in Libra… feel free to watch the mp4-video presentation "Blue Moon & Mercury's pre-Shadow phase Aug-Sept. 2021" — as it relates to your own Birth Chart…
==> To purchase this webinar, click here
"Sonja, thanks for a wonderful forecast session yesterday. Full of great and useful info and easy tools to help us prepare. I had never heard about how to use the complete Mercury Retrograde cycle, from shadow to retro and back again so powerfully. I'm definitely looking at this retrograde and future ones differently. Thanks!" — Jaz M.
What was important to you in the summers of 2013 and 2002? What of that is asking to be completed over the next two weeks? What keeps happening since July 23rd in your social networks or interactions? What needs adjusting? What needs outright change?
How can you best prepare for the next Mercury Retrograde phase in Libra? How can you best use Mercury's  pre-Shadow phase?
Where does 29.5º of Aquarius/Leo fall in your own birth chart?
Where does 10-26 degrees of Libra fall in your own birth chart?
What Houses are impacted by the Mercury pre-Shadow phase? What about the Blue Moon?
==> To purchase this webinar, click here (only available until Sept. 17th, 2021)
Star Members: check your email for the link to the mp4-video recording and enjoy watching it! I sent it out on Aug. 20th late evening 😉
Now, this week's Forecast…
Monday, August 23rd:
Monday, the Moon remains in creative, sensitive Pisces all day. This Moon placement often finds us more sensitive, intuitive, idealistic and imaginative than normal. We also have a greater capacity for compassion, sympathy and affection for all — but especially for those who suffer or can be regarded as the underdog.
But… that very idealism could also be our downfall at this time: We tend to see the best in everyone and everything, and when reality doesn't match our idyllic vision, we might feel upset and even victimized by those harsh realities. A way out of this is to channel our idealism into spiritual or creative endeavors.
It's also a great time for releasing fears — especially the ones based on a sense of separation — and experiencing "oneness". Feelings tend to flow more freely; as best as you can, let them — in fact, "going with the flow" is the best way to go until tomorrow afternoon.
Monday at 6am EDT, Mercury reaches 19º47′ of Virgo and squares the degree of June 10th's Solar Eclipse. This represents a turning point in our thinking. As best as you can, observe how this plays out for you, and ask yourself: What needs an adjustment in my thinking or my inner dialog? What creative solutions might clear the way for me to appreciate the differences in opinions that I see or hear — with an open heart?
What intentions did you set at the time of the Solar Eclipse in June? What might you see if you kept both your eyes and your mind open? How might objectivity and flexibility support you at this time?
Monday morning, a harmonious Venus/Saturn aspect becomes exact at 8:48am EDT. We started to feel this aspect build from last week Friday evening on; and it will remain strong until Wednesday evening. This signals a time when we don't take connections with others lightly; we are more attracted to long-term commitment than to "casual".
We feel a strong sense of responsibility to society and see ourselves generally as responsible and trustworthy. We have an increased sensitivity to the needs of others. Mutual respect and loyalty become especially important to us at this time; this can strengthen and refresh old friendships too.
We bring more maturity, respect, and integrity to our interactions — and this is a good time to approach like-minded people or those in our communities (locally and online) for their input. This doesn't have to be "solemn", so ask yourself: What if I connected to myself, then to others, for an exchange of information? Who might welcome a dialogue (or even a collaboration) that is open-minded, socially responsible, & sustainable? Where can I build mutual respect with others? 
If a book or a song had a message about the process of maturing, what might that message be? What might a poem have to say on the subject? How could I personally encourage new approaches and priorities?
Do you have your Ascendant, Career Point (or personal planets) in 5-12 degrees of Libra, Aquarius, or Gemini? How about an Ascendant or Sun-sign in Taurus, Libra or Capricorn? If so, you will feel…
***
ALREADY A MEMBER? Scroll down & keep reading (make sure you are logged into your Member's account)!
GET IT ALL! Get the whole Forecast — as well as other awesome and exclusive content — become a site member (still, for the price of a cappuccino!) 😉
***


Here is a testimonial from one of our participants after joining one of our recent Forums:
"Thank you Sonja ~ as always YOU ROCK! You're a great teacher" — Deb E.
To register for this month only, click here — Early Bird Special available until Sept. 14th!
Have a fantastic week! Stay whole-hearted and healthy, and if you need support in any way, please feel free to reach out!
Many blessings,
Sonja
PS: To apply my forecasts and videos to your own birth chart, watch my 30-minute class on: "How to Read Your Birth Chart" and feel free to go to my Facebook Fan page for my daily forecasts 😉
Blog photo by Jeremy Müller from Pexels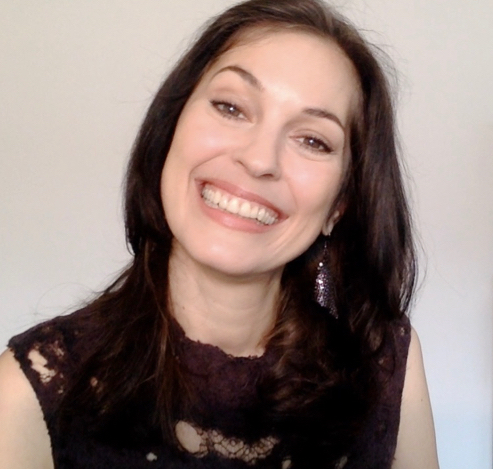 Sonja's passion is for connecting with people and helping them transform their lives. This led her to train as a life coach, in addition to her lifelong study of Astrology. With her Readings, her coaching and her Soul-Based Astrology Courses she aims to empower and support people in fulfilling their life's potential and aligning with Soul Purpose.