A Path to Explore Our Deepest Desires — Forecast for Aug. 13th – 19th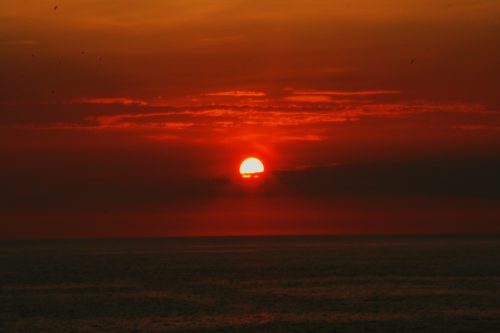 This week's headline items: The best and most potent time to set our Solar Eclipse intentions will be all day Monday and most of Tuesday. Mercury's station intensifies on Thursday and the planet comes to halt (ending its 3-week retrograde phase) on Saturday night / Sunday very early morning. The first Quarter Moon in Scorpio becomes exact on Saturday early morning and there will be three Moon VoC phases this week: Monday night/Tuesday very early morning (for a brief 20 minutes), Thursday early morning (for an hour), and Saturday late morning (for a little over 1.5 hours).
Before we get to this week's forecast, I have one quick announcement:
For this month only you can get a FREE copy of the entire Eclipse webinar by either:
Now, this week's Forecast:
Monday (Aug. 13th): the Moon remains in detail-oriented, practical Virgo all day, it will journey there until Monday night/Tuesday very early morning. We are generous with our time/services and we love to help others. We also have a fondness for science and anything that makes sense in our world — things and knowledge we can apply and use.
Health might come also into focus at this time. We notice the parts that make up the whole; this is a great time to see if our daily routines (eating, work, self-care, etc.) align with our long-term goals.
Monday after 6am EDT, is also the best time to start setting our powerful New Moon/Solar Eclipse Intentions. As mentioned last Saturday, with a Solar Eclipse it is best to wait until 48 hours after the Eclipse was exact before setting any intentions, as the energy of an Eclipse is quite intense, and it's therefore wise to wait until the energy settles before setting our intentions.
As always, we also want to avoid any Moon void of course (VoC) phases;, this time around that makes the best and most potent time for setting our intentions would be today (Monday) all day; and then again tomorrow (Tuesday) any time after 12:57am EDT.
Make your Intentions powerful — after all, they cover the next five months — and if possible, align them with the Solar Eclipse energies that I spoke about in my last video — you might want to watch it again if you are not sure anymore what they are — click here to watch my video on the Solar Eclipse
If you live in a timezone other than EDT (US East Coast-time), feel free to join my facebook Fanpage or follow me on twitter. I will be posting reminders on Monday and Tuesday throughout the day, as well as Wednesday morning, to let you know when it is time to set your intentions.
For more details on how to set New Moon Intentions, click here or for my article on Solar Eclipse Intentions, click here
Monday night/Tuesday very early morning at 12:37am EDT, we enter a brief Moon Void of Course (VoC), that last for 20 minutes. If you are awake during this intuitive time, use it to take small steps on projects already underway — it's easier for us to sustain what we have started, and bring a heightened sense of commitment to it all.
As always with a Moon VoC, as best as you can, don't start anything brand-new, stick to routine things, or simply go with the flow. You may also want to plan Monday night/Tuesday very early morning ahead of time.
***
ALREADY A MEMBER? Log into your ​Member's ​account and keep reading!​ ​
GET IT ALL! Get the whole Forecast — as well as other awesome and exclusive content — become a site member (​still, for the price of a ​cappuccino​!) ;​-​)
***

Have a fantastic week!
Many blessings,
Sonja
PS: To apply my forecasts and videos to your own birth chart, watch my 30-minute class on: "How to Read Your Birth Chart" and feel free to go to my Facebook Fan page for my daily forecasts 😉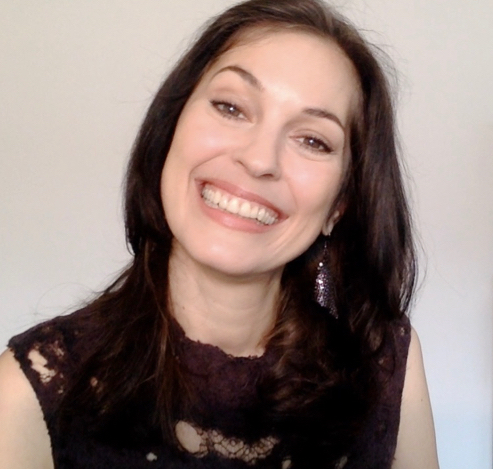 Sonja's passion is for connecting with people and helping them transform their lives. This led her to train as a life coach, in addition to her lifelong study of Astrology. With her Readings, her coaching and her Soul-Based Astrology Courses she aims to empower and support people in fulfilling their life's potential and aligning with Soul Purpose.