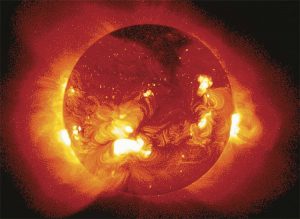 A Pluto station takes longer than any other planetary station, because it moves so slowly — and it's intense.
For a few weeks, before and after a Pluto retrograde phase, as Pluto starts to turn retrograde, or starts moving forward again, its teachings will reveal themselves. It is just about impossible to understand what is taking place when you're inside a Pluto turnaround. There is no way to grasp the immensity of such a tremendous event until you're past it. With Pluto making a challenging aspect to Uranus these days, this ups the ante; we are experiencing some very powerful internal changes.
On a personal level, this energy takes us to the depth of who we are, it will go to the deepest and darkest places, until we are ready to let go and surrender to our higher Self. When it's starting to speed up its forward movement; it is then we will most likely start to see the bigger picture emerge. This can give us the power to make deep changes in our lives.
Pluto's energy is known as the transformer — bringer of endings and beginnings — endings of things that no longer serve us and beginnings of that which moves us closer to our true soul purpose, our deepest passion. Pluto is an all-or-nothing energy; it is about empowering ourselves from within and empowering others by being truthful to who we are, by expressing our highest purpose, by tapping fully into our true nature.
If you are willing, you will be experiencing a very powerful new beginning. We are being asked to take a big jump and grow beyond old, self-imposed boundaries.
If you have anything in a mid degree of Libra, Capricorn, Aries or Cancer in your natal chart, this time is going to affect you in a very profound way. As best as you can, keep your focus on the things you want to create, rather than on the things you don't want to create. Let yourself be still and peaceful.
Could you allow yourself to open your heart, even if fear is present? Are there any attachments or obsessions in your life right now that are no longer serving you? Could you allow yourself to release them and relax into your heart-center? Could you be open to experiencing true power from within? What would it look like if you were truly powerful, from a place of love, not fear?
People born in the 70s have their natal Pluto in Libra. With natal Pluto in Libra we are being asked to transform our relationships and feel empowered through them, in them (and empower ourselves and our partner) by being truthful to who we are. If you were born in the mid-late 70s, you will make a profound change in how you do relationships. Be open to grounding yourself in who you are and allowing things to end that need to, so you can experience a powerful new beginning that serves you and your Soul's journey.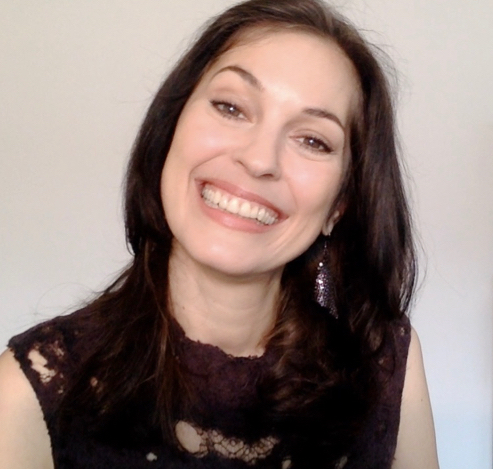 Sonja's passion is for connecting with people and helping them transform their lives. This led her to train as a life coach, in addition to her lifelong study of Astrology. With her Readings, her coaching and her Soul-Based Astrology Courses she aims to empower and support people in fulfilling their life's potential and aligning with Soul Purpose.