On April 4th, a long-term Jupiter/Pluto alignment in almost 25 degrees of Capricorn becomes exact at 10:45pm EDT. We started to feel this aspect from March 11th on; it will remain strong until May 2nd.
This is the first Jupiter/Pluto alignment of the year. There will be two other ones throughout the year: on June 30th (24º), and Nov. 12th (almost 23º); these conjunctions start a new 13-year cycle.
Due to Pluto's Station phase in April/May we may experience this aspect more intensely in April than at any other time this year.
The last two times these particular planets connected was in Dec. 2007, in 28º of Sagittarius, and in Dec. 1994, in 28º of Scorpio. The last of these cycles to occur in the sign of Capricorn began in Feb. 1771 and the one before that started in Jan. 1522 — note also that there are larger cycles within the smaller cycles.
Think back to Dec. 2007, and ask yourself: What "forced" me to look beyond my current understanding to a larger perspective so I could grow and evolve? In what ways did I need to take a deeper look at my belief systems at that time? How did I want to better myself? What situation in my life required a "rebirth"? How can I now take that to the next level?
This aspect invites us to see the bigger picture in our attempt to regain control over our collective experience. This will likely spark major revelations and reformations, as fundamental assumptions are challenged, hypocrisies exposed, and priorities reordered. Benefits may come now through those in authority or the government. It can also be a time of personal growth and expansion. This can also be…
***
ALREADY A MEMBER? Scroll down & keep reading (make sure you are logged into your Member's account)!
GET IT ALL! Get the whole article with all the Coaching questions — as well as other awesome and exclusive content — become a site member (still, for the price of a cappuccino!) 😉
***

What's my biggest fear in connection with the area of life where this alignment is taking place in my birth chart? What's being seeded this year — in connection with my own personal growth and my Soul Purpose — that will be looking to expand over the next 13 years? How might this be a new beginning for me?
We will also be talking about this aspect — in connection with our own Birth charts — in our upcoming Forecasting Forum on April 6th. Click here to register (if you are not already a Star Member).
Do you have your Ascendant, Career Point (or personal planets) in 22-28 degrees of Capricorn, Cancer, Aries, or Libra? If so, you will be more affected by this aspect. This is also true for those of us who have our Ascendant or Sun-sign in Sagittarius or Scorpio (Jupiter is the ruler of Sagittarius; Pluto rules Scorpio)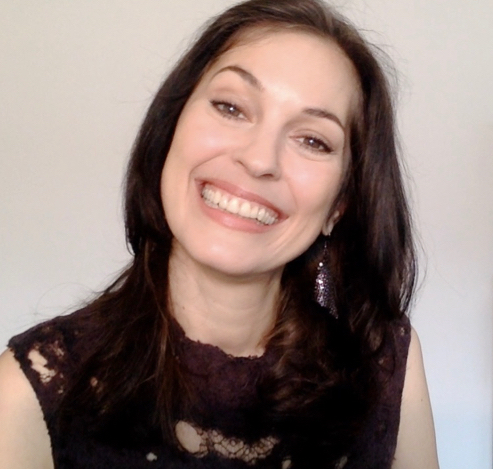 Sonja's passion is for connecting with people and helping them transform their lives. This led her to train as a life coach, in addition to her lifelong study of Astrology. With her Readings, her coaching and her Soul-Based Astrology Courses she aims to empower and support people in fulfilling their life's potential and aligning with Soul Purpose.