Join me as I share about several upcoming astrological events:
* Powerful New Moon/Solar Eclipse in 4º of Capricorn (exact on Dec. 26th, 2019 at 12:13am EST)
* Eclipse Season: Dec. 16th, 2019 – Jan. 24th, 2020    1:28
* Eclipses in general    3:54
* South Node Eclipses in Capricorn (in Jan + Dec. 2019 and Dec. 2000)    6:22
* Solar Eclipses    11:08
* Capricorn    11:25
* Highest Vibration of Capricorn    17:11
* The Solar Eclipse aligns with Jupiter in Capricorn, and trines Uranus in Taurus    23:28
* Uranus Taurus is in a Mutual Reception with Venus in Aquarius     27:58
* The Solar Eclipse squares Chiron in Aries     28:56
* Saturn in Capricorn until March 2020, and then again from July – Dec. 2020     33:12
* Saturn, ruler of Capricorn, aligns with Pluto (exact on Jan. 12th at 22.5º of Capricorn)     38:51
* Preview of 2020     42:36 + 47:58
* To Sum it All Up      43:36
* Solar Eclipse Intentions     51:13
Do you have an Ascendant (or personal planets) in 0-9 degrees of Capricorn, Cancer, Aries, or Libra?    49:02
*Biggest Holiday Sale ever until Dec. 31st! Take advantage of the *50% discount* to all of my Soul-based Astrology courses online
**For all Members: To access/read my Full Moon article and its Coaching questions, click here (available by Dec. 19th the latest)
***To get the "Saturn in Capricorn" webinar, click here  To watch a 30-min. Excerpt, click here
My next MONTHLY FORECASTING FORUM — which is a 90+ minute webinar — will be on Monday, Dec. 16th at 1pm PST/4pm EST/9pm GMT (London-time).
PLEASE NOTE that we'll be taking a *Look Ahead for all of 2020*! And at the upcoming *Eclipses*!
If you want to know how 2020 is going to impact you personally, SIGN UP to join the webinar LIVE, or register to receive an mp4/video presentation within 24 hours of the live event.
Other than booking a reading with me, this is the maximum level of support she offers — and it's only $37 for the 90+ minute webinar.
TO JOIN FOR FREE every month, become a Star or SuperStar Member

TO REGISTER for this month's Forum only, click here (includes access to the next Members Full Moon/Lunar eclipse video)
**For New Moon Intentions article, click here
Daily Astrological posts & announcements for best time to set Intentions after each New Moon or Solar Eclipse becomes exact:
Facebook.com/AstrologerCoach.SonjaFrancis

twitter.com/sonjafrancis
***Click here to watch my 30-minute class, "How to Read My Birth Chart"
To book a reading, click here — all readings are done via skype, FaceTime, zoom or phone.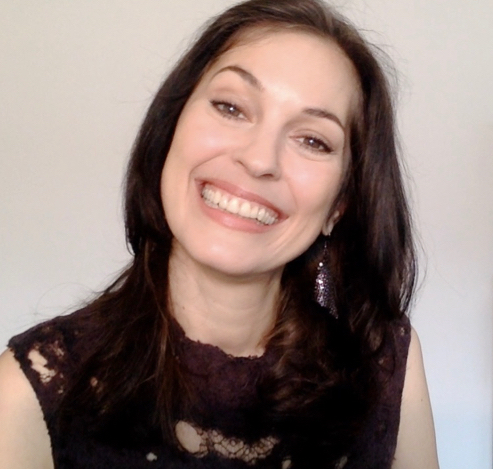 Sonja's passion is for connecting with people and helping them transform their lives. This led her to train as a life coach, in addition to her lifelong study of Astrology. With her Readings, her coaching and her Soul-Based Astrology Courses she aims to empower and support people in fulfilling their life's potential and aligning with Soul Purpose.