Conservation & Moderation
This week's headline items: Pluto remains exalted all week; the Balsamic Moon phase begins late Tuesday morning; Pluto comes to a halt in Capricorn late on Tuesday evening; Mars changes signs from Libra to Scorpio; an Annular Solar Eclipse in Libra becomes exact on Saturday afternoon.
There will be three Moon Void of Course (VoC) phases this week: Tuesday early morning (for 2.5 hours), Thursday afternoon (for a little over 4 hours), and Sunday very early morning (for 4 hours).
Before we get to this week's Forecast, a gentle reminder…
There is still time to watch the "Eclipse Season" webinar before we encounter the South Node Solar Eclipse in Libra at the end of this week! ==> Click here for more info and to get this webinar.
💫 "The information you provided was rich, practical, easy to understand and apply. Thank you, Sonja." 💫 — Julienne A.
Now, this week's Forecast…
Monday, October 9th:
Monday, the Moon remains in fun and attention-loving Leo all day. It will journey there until Tuesday morning. We may lack objectivity and struggle with backing down or compromising. We all love to be admired — or at the very least acknowledged — for our greatness …
Monday morning, things flow nicely, and we feel excited about new healing modalities. There's an opportunity here to be compassionate toward ourselves and others and to connect to our inner child. As best as you can, have fun when connecting with others, bring a healing quality to the table by tapping into your inner joy, explore things on a holistic level, and take a risk. (Moon in Leo trines Chiron in Aries, exact at 7:13am EDT)
Monday afternoon, we may feel pulled in two quite different directions: On the one hand, we experience a need to connect with our inner child (creative self-expression and joy), and on the other hand, we want to make space for pursuing our financial vision — and we also want to break free from outdated value systems.
As such, we may have to address what we value, both in others and in ourselves (which informs our self-worth); as best as you can, make adjustments, and find creative solutions when it comes to these energies. (Moon in Leo squares Uranus in Taurus, exact at 4:36pm EDT)
Monday late evening, we may want to have some fun but may also need to tune in to our intuitive inner voice. What do you hear when you get really quiet? (Moon in Leo quincunxes Neptune in Pisces, exact at 11:21pm EDT)
Monday night/Tuesday very early morning, a Venus/Saturn opposition becomes exact at 2:11am EDT. We started to feel this aspect build from last Friday evening (Oct. 6th) on; it will remain strong until this Friday morning (Oct. 13th). This might be a time of relationship tests or trials: we may not be attracting the things and people that we want in our lives — at least, not as easily as we were before this transit.
This can be eye-opening — a signal to work on improving the "ways" (as well as the "things") that we bring to partnerships or to our finances. Doubts could be raised now. We may feel isolated and definitely more introverted. But what's really required is that we slow things down and be as realistic as we can possibly be.
We could be withdrawing or holding back a little as we attempt to figure out what we want and need.
We are working towards ridding ourselves of self-delusion when it comes to partnerships, socializing, and finances. In the process, we might feel disdain for inauthentic interactions and resent "going through the motions" on a social and/or mental level.
Our goal here is to make more connections aligned with our own spiritual truth. Relationships built on weak foundations may not survive, but stronger ones can be improved and strengthened.
Financial matters might be stressful for the time being; this forces us into a position of conservation and moderation. As best as you can, find your inner balance with this — and on an external level with others.
Ask yourself: What is asking to be improved? Where do I need to focus? How might being present and patient support me and others? If doubts arise, could I refrain from overthinking things and stay connected to my intuition and heart energies?
Think back to January of this year, when Venus was conjunct Saturn in Aquarius. With Venus opposing Saturn now, we can start to see the fruits of the seeds that were planted back then. So: What were the seeds then? What are the fruits now?
In other words: What has emerged since January in regards to who and what you value? We are also now more aware of what we have (and haven't) learned since then… Do you like what you see? Is there room for more learning and integration? Do the commitments you made then feel both attainable and practical?
Do you have your Ascendant, Career Point (or personal planets) in the following: 0-4 degrees of Virgo, Pisces, Gemini, Sagittarius, or 28-29 degrees of Leo, Aquarius, Taurus, or Scorpio? If so, you will feel this aspect quite strongly. This is also true for those of us who have our Ascendant or Sun-sign in Taurus, Libra, or Capricorn (Venus is the ruler of Taurus and Libra; Saturn is the ruler of Capricorn). 
 ***
GET IT ALL! Get the whole Forecast (Monday-Sunday) — as well as other excellent and exclusive content — become a site member (First month FREE! Cancel anytime!)
ALREADY A MEMBER? Scroll down & keep reading (make sure you are logged into your Member's account)!
***

Here are two testimonials from our participants after joining one of our recent Forums:
"Thanks for the support! Thanks to all for witnessing …" — Tatia

"I've never been a big fan of astrology, but trusted Sonja's soul-based approach. I'm eternally grateful for the magic that Sonja's creating in the world with her divine gifts and super excited for the journey ahead!" — Keiya R.
To register for this month only, click here. ==> Early Bird Special available until Oct. 25th!
Have a fantastic week! Stay whole-hearted and healthy, and if you need support, feel free to reach out!
Many blessings,
Sonja
PS: To apply my forecasts and videos to your own birth chart, watch my 30-minute class on: "How to Read Your Birth Chart" and head to my Facebook Fan page for my daily forecast snippets.
Blog photo by AI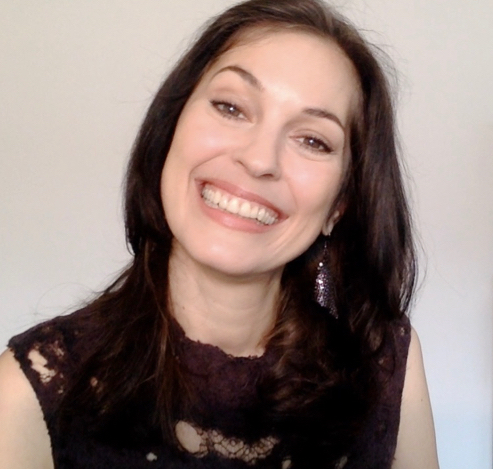 Sonja's passion is for connecting with people and helping them transform their lives. This led her to train as a life coach, in addition to her lifelong study of Astrology. With her Readings, her coaching and her Soul-Based Astrology Courses she aims to empower and support people in fulfilling their life's potential and aligning with Soul Purpose.