Feeling Restless?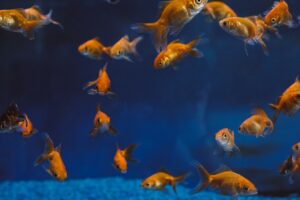 This week's headline items: Pluto and Saturn remain exalted all week; the Sun changes signs from Libra to Scorpio early on Monday afternoon; Saturn's station in Pisces intensifies on Friday; and a powerful Full Moon/Lunar Eclipse in Taurus becomes exact on Saturday afternoon.
Please note that Daylight Savings Time ends in Europe and Great Britain early Sunday morning (Oct. 29th) but continues in the US until Nov. 5th!
There will be three Moon Void of Course (VoC) phases this week: Monday afternoon (for 13.5 hours), Wednesday night/Thursday very early morning (for almost 3.5 hours), and Saturday early morning (for almost 3.5 hours).
Before we get to this week's Forecast, a last reminder…
We are getting ready to complete the Taurus-Scorpio Eclipse cycle that started in November of 2021! A powerful Full Moon/Lunar Eclipse becomes exact this Saturday. This allows us to complete an evolutionary process that emphasizes a healthy sense of self-esteem and relationship with the physical world — we have been learning how to value ourselves, each other, and the Earth more highly.
On Friday this week, you will get a chance to take a look at your own birth chart to see how this might impact you personally. We will also address Saturn's Station Direct phase in Pisces. You can ask a question in connection with these planetary movements in advance. Once registered, you can email me between now and Oct. 27th at 3pm EDT! I will answer questions in the order they were received.
==> Star Members are automatically registered; everyone else, please register here! Early Bird Pricing is still available until Wednesday, Oct. 25th, at midnight EDT!
Now, this week's Forecast…
Monday, October 23rd:
Monday, the Moon remains in freedom-loving, forward-thinking Aquarius all day. It will journey there until Tuesday early morning. The energy of the Aquarian Moon relates to our instinct for improvement.
Reactions are more intellectual than emotional, and interactions are more impersonal than personal. We are likely to have an increased fascination with the new and unusual.
Social gatherings, anything connected with group ideals and goals for the future, brainstorming, new ideas, innovative methods, and progress are promoted while the Moon moves through Aquarius. Again: we have our eyes on the future — or outer space… Personal freedom becomes paramount.
Monday early afternoon at 12:21pm EDT, the Sun changes signs from harmony-seeking Libra to passionate, all-or-nothing Scorpio, where it will journey until Nov. 22nd. The guiding principle of Scorpio is "I desire". With the Sun in Scorpio, our consciousness is drawn towards depth, intimacy, and extremes of feeling.
Superficiality simply will not do for the next 30 days. We have the desire to get to the bottom of what matters. We are more interested in that which is hidden, taboo, secret, or suppressed. Scorpio's energy is passionate, strong-willed, and intense. Used in its highest vibration, it can be an immensely healing and transformative energy.
On a lower vibration, Scorpio can express jealousy and vindictiveness — and do so using manipulative tactics. Direct your awareness to your feelings, fears, and behaviors. As best as you can, embrace all your feelings, let go of your fears, and rid yourself of behaviors that no longer serve you.
All this is especially true if you are a Leo or Scorpio Sun-sign or Rising-sign. As a Scorpio, you will feel a good dose of confidence and playfulness in the next four weeks; as a Leo, you are more aware of your own shadow parts… anything that you have suppressed or denied about yourself.
Monday at 3:04pm EDT,  we enter a Moon VoC that will last for 13.5 hours until 4:33am EDT (on Tuesday early morning). During this intuitive time, you may feel pulled into two different directions: On the one hand, you may experience a need to connect with like-minded people while remaining objective; on the other hand, you may want to make space for pursuing your financial vision — and breaking free from outdated value systems.
You may have to address what you value, both in others and in yourself (which informs self-worth); as best as you can, use this intuitive time to make some adjustments in your life and find creative solutions to seemingly unsolvable situations.
As always, with a Moon VoC, avoid starting anything brand-new — instead, stick to your routine or go with the flow. You may also want to plan Monday afternoon until Tuesday early morning ahead of time. 
 ***
GET IT ALL! Get the whole Forecast (Monday-Sunday) — as well as other excellent and exclusive content — become a site member (First month FREE! Cancel anytime!)
ALREADY A MEMBER? Scroll down & keep reading (make sure you are logged into your Member's account)!
***

Here are two testimonials from our participants after joining one of our recent Forums:
"Thanks for the support! Thanks to all for witnessing …" — Tatia

"I've never been a big fan of astrology, but trusted Sonja's soul-based approach. I'm eternally grateful for the magic that Sonja's creating in the world with her divine gifts and super excited for the journey ahead!" — Keiya R.
To register for this month only, click here. ==> Early Bird Special available until Oct. 25th!
Have a fantastic week! Stay whole-hearted and healthy, and if you need support, feel free to reach out!
Many blessings,
Sonja
PS: To apply my forecasts and videos to your own birth chart, watch my 30-minute class on: "How to Read Your Birth Chart" and head to my Facebook Fan page for my daily forecast snippets.
Blog photo by Elle Hughes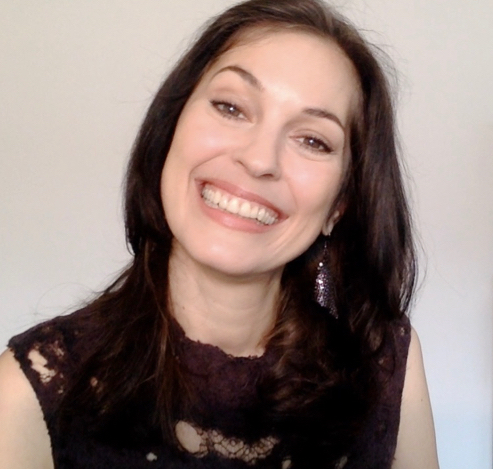 Sonja's passion is for connecting with people and helping them transform their lives. This led her to train as a life coach, in addition to her lifelong study of Astrology. With her Readings, her coaching and her Soul-Based Astrology Courses she aims to empower and support people in fulfilling their life's potential and aligning with Soul Purpose.