Living Life in Moderation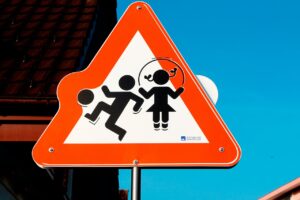 This week's headline items: It is time to start taking actions on our New Moon intentions on Tuesday morning; this year's Saturn/Uranus Square will be within a 5 degree orb again, starting on Tuesday; and on Thursday morning, the First Quarter Moon in Aquarius becomes exact.
There will be three Moon VoC phases this week: Tuesday early afternoon (for a little over 9 hours); Thursday afternoon (for 12 hours); and Sunday very early morning (for a little over 10 hours).
Before we get to this week's forecast, I'd like to mention:
I had an amazing Interview with the wonderful Karen Troxell for my Interview Series, "How to Deal with Uncertainty & Change", Episode Five. She is an intuitive Facilitator through Movement, Meditation, & Coaching, and uses other modalities in Sacred Retreats. If you are able to watch this 60-minute interview, please do: I highly recommend it! ==> click here to watch!
We talked about so many amazing things, including: Healing through community, self-care, gratitude, imbalances, the pain of shame, being human, how to deal with depression and weight issues, and more. If you'd like to hear more on those subjects, or you are experiencing a disconnect with the world around you ==> click here to watch
Now, this week's Forecast…
Monday, November 8th:
Monday, the Moon remains in ambitious, goal-oriented Capricorn all day. It will journey there until Tuesday late evening. We tend to be more realistic, serious, cautious; this can support practical endeavors and financial matters.
Our ambition surges and brings with it a need for structure and planning; when you add in the pragmatism this aspect supports, you can see how this could be a very productive time for business and long-term goals. Our reputation becomes very important to us.
As best as you can during this aspect, avoid "should-ing" on yourself. Take the pressure off, perhaps by saying "I am doing the best I can and that's all I can ever do" 😉
Monday very early morning, could prove to be a great opportunity to connect with others and talk about our long-term plans, so we can get some clarity about what we feel most passionate about. We may want to communicate our desire for deeper, more intimate connections with others — or, at the very least, conduct some research into how to have such connections. (Moon in Capricorn sextiles Mercury in Scorpio, exact at 2:13am EST)
Monday early morning, use this intuitive time as an opportunity to investigate your deepest motivations and align them with your long-term goals and achievements. We are capable of great focus for this period. As with all opportunities in life, this one is not simply handed to us, we have to make something of it. Might deeper perspectives into our psyche move us closer to long-term goals? (Moon in Capricorn sextiles Mars in Scorpio, exact at 5:49am EST)
Monday late morning/early afternoon, we are invited to make adjustments and find creative solutions to seemingly insoluble situations. As best as you can, make space for looking into some alternative exercise programs or holistic approaches to your personal projects and current long-term commitments. Compassion is key 😉 (Moon in Capricorn squares Chiron in Aries, exact at 11:05am EST)
Monday late afternoon/early evening, we are invited to connect with like-minded people, and explore something new, out there in the world, that aligns with our unique talents or our progressive values. We are better able to connect to anything that involves a long-term commitment. We perhaps might also implement revolutionary business practices or government programs that support…
***
ALREADY A MEMBER? Scroll down & keep reading (make sure you are logged into your Member's account)!
GET IT ALL! Get the whole Forecast — as well as other awesome and exclusive content — become a site member 
(still, for the price of a cappuccino!) 😉
***

Here are two testimonials from our participants after joining one of our recent Forums:

"Thanks so much Sonja & everyone ~ great Forum!" — Deb E.

" I love the way you teach :)" — Chelsea
To register for this month only, click here — Early Bird Special available until Nov. 16th at midnight EST!!!
Have a fantastic week! Stay whole-hearted and healthy, and if you need support in any way, please feel free to reach out!
Many blessings,
Sonja
PS: To apply my forecasts and videos to your own birth chart, watch my 30-minute class on: "How to Read Your Birth Chart" and feel free to go to my Facebook Fan page for my daily forecasts 😉
Blog photo by Roly Vasquez from Pexels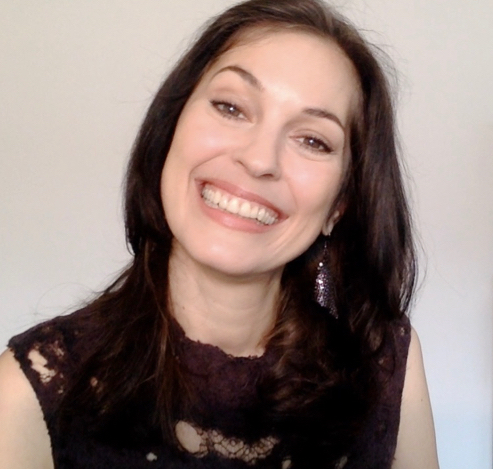 Sonja's passion is for connecting with people and helping them transform their lives. This led her to train as a life coach, in addition to her lifelong study of Astrology. With her Readings, her coaching and her Soul-Based Astrology Courses she aims to empower and support people in fulfilling their life's potential and aligning with Soul Purpose.