Attuned to the Subtleties of Human Interaction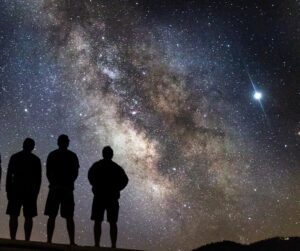 This week's headline items: Neptune is still exalted all week (until Dec. 17th) — due to its Station phase in 20.5 degrees of Pisces; the Balsamic Moon phase begins on Tuesday evening; Neptune ends its 5-month Retrograde phase on Wednesday morning; a powerful New Moon/Solar Eclipse in Sagittarius becomes exact on Saturday very early morning.
There will be three Moon VoC phases this week: Tuesday very late evening (for 7.5 hours); Thursday night/Friday very early morning (for almost 7 hours); and Saturday night/Sunday very early morning (for almost 6.5 hours).
Before we get to this week's forecast, I'd like to offer:
If you are still looking for some holiday gifts for your friends or family, consider giving them:
==> If you already have all of your gifts or you don't know anyone who is into Astrology, consider asking for one of the above gift ideas for yourself from a friend or relative!!! After all, it's what you love!
Now, this week's Forecast…
Monday, November 29th:
Monday, the Moon remains in detail-oriented, practical Virgo and VoC until 3:55am EST; at that time, the Moon moves into harmony-loving, balance-seeking Libra, where it will journey until Wednesday morning; The energy of the Libra Moon helps us be naturally courteous and diplomatic; we are more polite at this time, as we seek the approval of others.
We very much want to maintain equal, fair relationships at this time and are therefore open to making compromises and negotiating; these next two days are a great time for mediation — but our need for peace and accompanying aversion to direct conflict could pull us to "yes" more easily than we might like.
We may also be able to see both sides of the equation so well that we can't make decisions. As best as you can, find an inner balance with this and communicate what needs to be said with grace and charm — even if it's "No" 😉 One last quick note: this is also a great time for anything to do with visual arts.
Monday morning, a harmonious Mars/Neptune aspect becomes exact at 9:10am EST. We started to feel this aspect build from last week, Wednesday evening (Nov. 24th) on; and it will remain strong until this Friday evening (Dec. 3rd). This aspect brings the ability to endow what we feel passionate about with our creativity — and connect it to a higher love. 

Our animalistic, instinctual/survival nature is able to connect to compassion and understanding.
We can now bring light to all of our inner dark places; through loving ourselves, we can transform that darkness into the gift of feeling powerfully connected to ourselves. 

As this aspect is taking place in Scorpio and Pisces, we are connecting to our goals and dreams from an emotional place that is deeply spiritual and transformational. We are able to let go of our fears and attachments and are able to have faith that everything will turn out just as it needs to.
Those of us who have our Ascendant (or personal planets) in 17-24 degrees of Scorpio, Pisces, or Cancer will be touched in a particularly beautiful way by this aspect. This is also true for those of us who have our Ascendant or Sun-sign in Aries or Pisces (Mars is the ruler of Aries; Neptune rules Pisces)
Monday evening, a harmonious Mercury/Chiron aspect becomes exact at 9:41pm EST. We started to feel this aspect build from last week, Saturday evening (Nov. 27th) on; and it will remain strong until this Wednesday evening. This aspect is a wonderful possibility for active healing in regards to our conditioning and day-to-day thinking structures.
We can bring compassion, both for ourselves and for others, to communications that trigger us. We are able to allow more space for the "bigger picture" as we share our stories. Acceptance and understanding of our own and others' "Human-ness " come more easily now. Humor can be a helpful way to explore our own humanity…
Do you have your Ascendant, Career Point (or personal planets) in 5-12 degrees of Sagittarius, Aries, or Leo? An Ascendant or Sun-sign in Gemini or Virgo? If so, you will be…
***
ALREADY A MEMBER? Scroll down & keep reading (make sure you are logged into your Member's account)!
GET IT ALL! Get the whole Forecast — as well as other awesome and exclusive content — become a site member 
(still, for the price of a cappuccino!) 😉
***

Here are two testimonials from our participants after joining one of our recent Forums:

"Thank you soooo much for your lovely forum xoxo" – Rosie

"Thank you Sonja! Always valuable to me. See you next month!" — Karen W.
To register for this month only, click here — Early Bird Special available until Dec. 14th at midnight EST!!!
Have a fantastic week! Stay whole-hearted and healthy, and if you need support in any way, please feel free to reach out!
Many blessings,
Sonja
PS: To apply my forecasts and videos to your own birth chart, watch my 30-minute class on: "How to Read Your Birth Chart" and feel free to go to my Facebook Fan page for my daily forecasts 😉
Blog photo by Kendall Hoopes from Pexels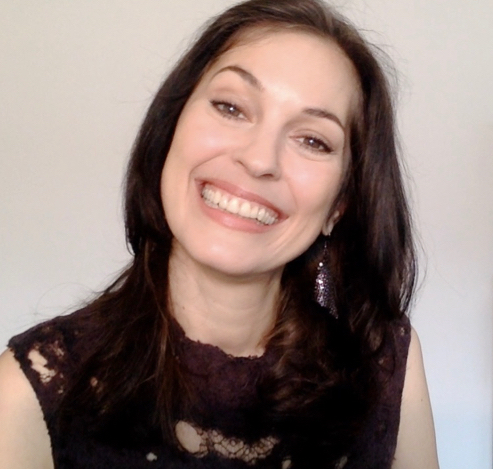 Sonja's passion is for connecting with people and helping them transform their lives. This led her to train as a life coach, in addition to her lifelong study of Astrology. With her Readings, her coaching and her Soul-Based Astrology Courses she aims to empower and support people in fulfilling their life's potential and aligning with Soul Purpose.