Don't Exhaust Yourself — Forecast for May 11th – 17th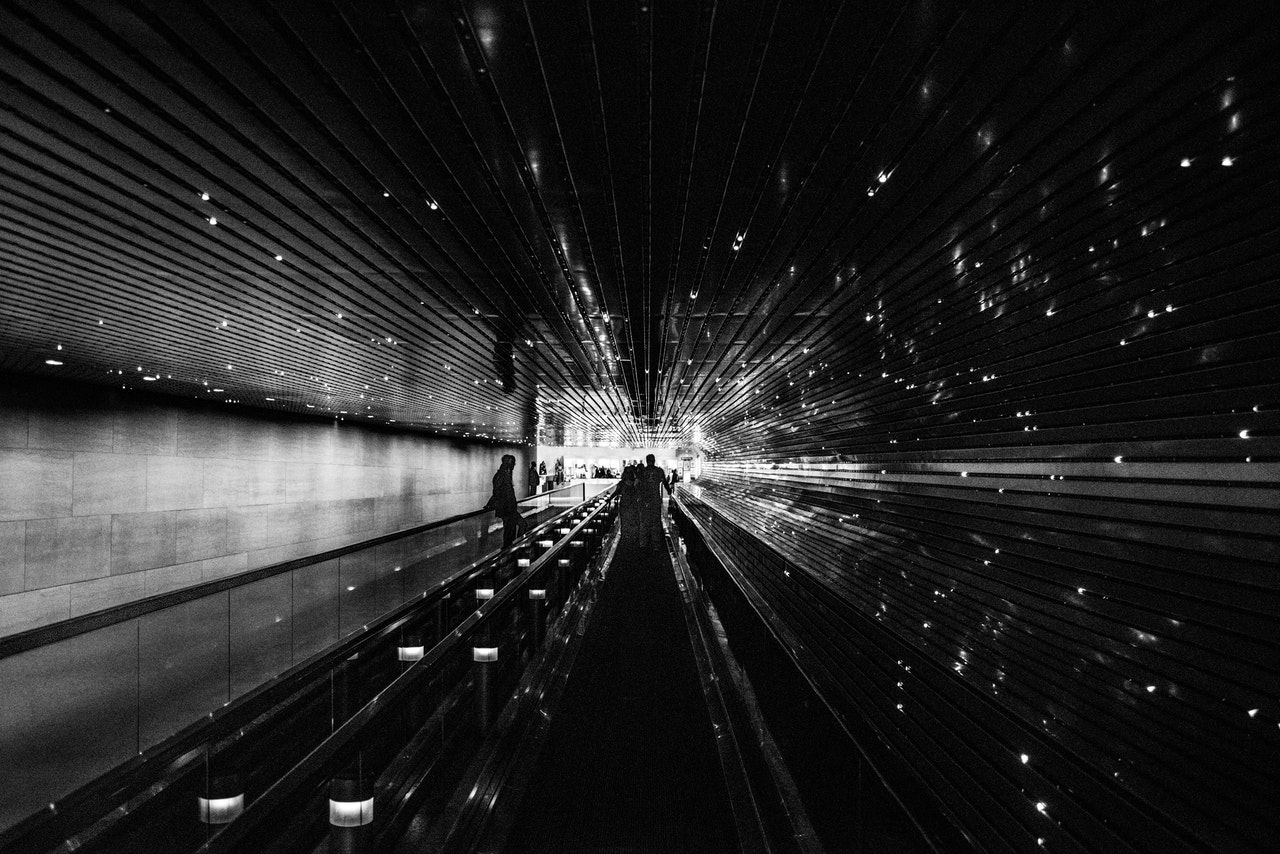 This week's headline items: we have lots of planetary movements! Saturn comes to a halt, starting its yearly 4.5 month Retrograde phase early Monday, and Mercury changes signs from Taurus to Gemini that evening, while Jupiter's station intensifies on Monday as well. Mars changes sign from Aquarius to Pisces Wednesday very early morning, while in the afternoon, Venus comes to a halt, starting her 6-week Retrograde phase. Late Thursday morning, we have the last Quarter Moon in Aquarius becoming exact and Jupiter coming to a halt, to begin its annual 4-month Retrograde phase. Although continuing retrograde, Pluto ends its Station phase on Sunday.
There will be three Moon VoC phases this week: Tuesday morning (for a little over 5 hours); Thursday late morning (for almost 11.5 hours); and Sunday early morning (for a little over 5.5 hours).
Before we get to this week's forecast, I'd like to mention some good news:
I decided to extend a sale for a wonderful webinar, because I didn't have a chance to share it enough, and wanted to make sure that you all knew about it! It comes with some really valuable hand-outs as well!
It's called: React vs. Respond — Where in the chart can we learn about our emotional maturity?
Thank you for the most illuminating "React vs Respond" webinar! I'm inspired by your honesty and guidance through your astrological interpretations. Thank you for everything you do. With love & gratitude — Farida M.
See how you can support yourself and others on the path towards becoming an emotionally healthy, responding beings. We took a look at our own birth charts. This webinar is now still
available at a 30% discount until May 17th!!! Click here
to add it to your cart
.

Now, this week's Forecast…
Monday, May 11th:
Monday, the Moon remains in ambitious, goal-oriented Capricorn all day. It will journey there until Tuesday late morning. We tend to be more realistic, serious, cautious; this can support practical endeavors and financial matters.
Our ambition surges and brings with it a need for structure and planning; when you add in the pragmatism this aspect supports, you can see how this could be a very productive time for business and long-term goals. Our reputation becomes very important to us.
As best as you can during this aspect, avoid "should-ing" on yourself. Take the pressure off, perhaps by saying "I am doing the best I can and that's all I can ever do" 😉
Saturn is the ruler of Capricorn — and it will be transiting through Aquarius until July 1st, making this a great time to take a look at our visions for humanity, and at anything we would like to accomplish long-term within our communities (locally or online).
It's also a great time to take a more serious look at our various networks and connections to like-minded people; as best as you can, be authentic about your affiliations: Do they truly resonate with your personal vision for the future — as it stands now, rather than what it was 5 or 10 years ago? Does participation in those groups or networks align with who you are now, and with where you see yourself 5 years from now? What do you truly want to commit yourself to?
Monday very early morning, at 12:09am EDT, Saturn comes to a halt in almost 2 degrees of Aquarius and goes retrograde until Sept. 29th. Saturn represents our structures, responsibilities, commitments — and our ability to "do" life on life's terms.
When this planet comes to a halt and turns retrograde, we get to see where we need to create or renew our commitments. As best as you can, take it all in and see where you would like to make adjustments. You will get a chance to do just that for the next 4.5 months.
If you have an Ascendant, Career Point (or personal planets) in the following: 0-4 degrees of Aquarius, Leo, Taurus, Scorpio, or 23-29 degrees of Capricorn, Cancer, Aries or Libra, you will be more affected by this Retrograde-phase. This is also true for those of us who have our Ascendant or Sun-sign in Capricorn (Saturn being the ruler of Capricorn).
Also, Monday very early morning, a challenging Mercury/Mars aspect becomes exact at 3:33am EDT. We started to feel this aspect build from last week, Friday evening (May 10th) on; it will be strong until this Wednesday morning. This aspect brings some juicy energy to our conversations. This is a chance to have some discussions that have been overdue.
As best as you can, make it a productive discussion that serves you and others — a win-win — otherwise you might feel really awful afterwards. Also, watch out on the road for crazy drivers… rushing might not necessarily get us there faster 😉
Do you have your Ascendant, Career Point (or any personal planets) in the following: 25-29 degree of Taurus, Aquarius, Scorpio, Leo, or 0-2 degrees of Gemini, Pisces, Virgo, or Sagittarius? If so, you may feel more affected by this aspect. This is also true for those of us who have our Ascendant or Sun-sign in Gemini, Virgo or Aries (Mercury is the ruler of Gemini and Virgo; Mars rules Aries)
Monday at 5:58pm EDT, Mercury changes signs from steady, slow-paced Taurus to curious, quick-witted Gemini, where it will journey until May 28th. For the next 2 weeks, our thinking shifts gears: Mercury — the energy of communication — will pick up the pace of our lives just a little.
Mental exchanges and abilities take priority for the next two weeks — talking, writing, sharing, connecting to the world around us in whatever way we can (internet, phone, in person, TV, radio…). This is a time with great potential for studying and learning, curiosity and open-mindedness, and social/intellectual growth.
Make sure you don't exhaust yourself during this time. As best as you can, keep taking breaks and let yourself see the larger picture now and again. Do you have your Ascendant or Sun-sign in Gemini or Virgo? If so, you will feel the pick up in pace more strongly.
Also on Monday, Jupiter's Station intensifies at 27 degrees of Capricorn, as it is preparing to come to a halt on Thursday (starting its 4-month Retrograde phase). This intensified station will last until May 18th. We will feel its energy even more forcefully during this time.
As I mentioned back on May 2nd's entry, when a planet stations, we start to be more fully aware of its energy; this awareness helps us to get more connected to those energies as they exist within us. We get to see where we need to embrace them more fully, so that we can use them in a healthy way, without getting lost in the lower vibrations of their expression.
Until May 18th, we have to face what this planet is trying to communicate to us: Jupiter represents our desire to seek insight via the gaining of knowledge. Some of this planet's keywords: morality, gratitude, hope, honor, law.
Jupiter is also the planet of possibility, optimism, and growth (including mental and spiritual growth). It is also associated with a sense of humor, goodwill, and mercy.
The lower expressions of Jupiter include "Oh, the heck with it", "I deserve this and more", "the rules do not apply to me" — generally speaking: too much of a good thing, blind optimism, excess, stretching the truth, overindulgence.
Those of us who have any of our personal planets (or our Ascendant) in 25-29 degrees of Capricorn, Cancer, Aries, or Libra will be…

***
ALREADY A MEMBER? Scroll down & keep reading (make sure you are logged into your Member's account)!
GET IT ALL! Get the whole Forecast — as well as other awesome and exclusive content — become a site member (still, for the price of a cappuccino!) 😉
***

Here is a testimonial from one of our participants after joining our most recent Forum:
"I am so grateful for your passion and insights utilizing astrology. It is inspiring to me and has reignited my own astrology aspirations. I feel very blessed that you are one of my teachers on this path. Thank you Sonja! Until next month . . ." — Karen W.
To register for this month only, click here — Early Bird Special available until May 28th!
Have a fantastic week! Stay healthy, strong, centered, safe and keep tuning in!
Many blessings,
Sonja
PS: To apply my forecasts and videos to your own birth chart, watch my 30-minute class on: "How to Read Your Birth Chart" and feel free to go to my Facebook Fan page for snippets of my daily forecasts 😉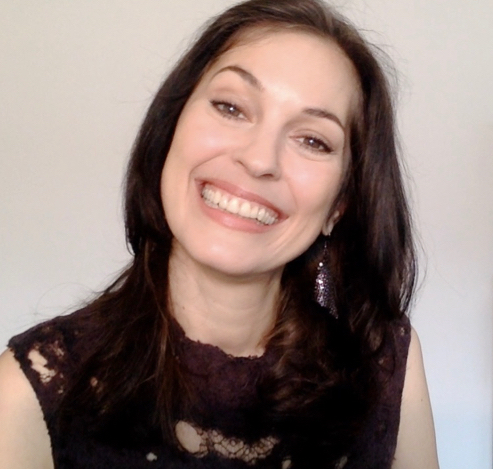 Sonja's passion is for connecting with people and helping them transform their lives. This led her to train as a life coach, in addition to her lifelong study of Astrology. With her Readings, her coaching and her Soul-Based Astrology Courses she aims to empower and support people in fulfilling their life's potential and aligning with Soul Purpose.