Our Capacity for Compassion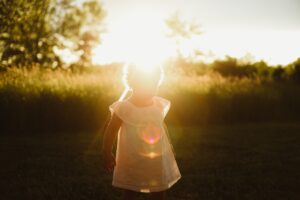 This week's headline items: Saturn starts its Station phase on Monday; the New Moon in Taurus becomes exact on Tuesday afternoon; Pluto resumes its normal pace (ending its station) on Wednesday; Jupiter changes signs from Aquarius to Pisces on Thursday evening; Mercury enters its pre-Shadow phase on Friday evening; and Eclipse season begins on Sunday.
There will be only two Moon VoC phases this week: Wednesday morning (for a brief 20 minutes) and Friday morning (for a little over 14.5 hours).
Before we get to this week's forecast, let me make a quick announcement:
Since it is my birthday this week, I would like to offer some gifts… First, for everyone who needs some extra support right now, I would like to offer one of my Coaching-Healing sessions for less. These sessions are there to support you, not just with Astrology, but also with releasing and letting go of "old" fears, behaviors, attitudes, beliefs, etc. that no longer serve. This also includes being supported by gaining a more empowering perspective towards yourself and life…
Special Offer available until May 16th: Get a 20% DISCOUNT on your first 50 min. Coaching-Healing session.
Use the discount code: COACHING4LESS at check out.
I am also starting a new Interview series with people in my life that I love and respect. The first one of these interviews goes live on Thursday, May 13th! Please watch out for this, if you would like to get some insight into how to deal with uncertainty and change.
More Freebies to come at the end of this week 😉
Now, this week's Forecast…
Monday, May 10th:
Monday, the Moon remains in steady, peaceful Taurus all day. It will journey there until Wednesday morning. We love all physical comforts, prefer consistency, and would rather stick with what we know works well. In other words: change is not our favorite thing and "rushing things" goes against our grain.
What is our favorite thing for the next two days? It's probably, slowing down and getting in touch with whatever delights our senses 😉
Monday late evening, an opportune Mercury/Chiron aspect becomes exact at 10:44pm EDT. We started to feel this aspect from Sunday afternoon (May 9th) on; it will remain strong until this Wednesday morning. We have an opportunity to bring healing energy to our concrete mind and to our thoughts. We also have a chance to heal insecurities in our verbal, in-person, social media or email interactions.
We are better able now to tune out that automatic/critical inner voice, in favor of more loving and compassionate structures for thinking and communicating. By bringing love and understanding to our thinking processes, we have a chance to move beyond entrenched habits, like "impatient self-talk", or the use of aggressive language (swear words for example).
Here's a few good "chew toys" for your mind at this time: What was your family's attitude towards communication? Toward speaking up for yourself? What if you tried a kinder approach for a bit? Does your inner dialog really have to repeat what they said when you were 3 or 5 years old? What if you tried using a gentler voice for the next ten minutes or so?
For those of you who want to have a better understanding of your personal healing journey, feel free to get the recording of my Chiron Workshop: "Healing with Astrology" Click here for more info. Please keep in mind that as a Member of my online community you have automatically access to this workshop. Go to My Courses.
Do you have your Ascendant, Career Point (or any personal planets) in 9-13 degrees of Gemini, Aries, Aquarius, or Leo? If so, you may be more aware of this opportunity. This is also true for those of us who have our Ascendant or Sun-sign in Gemini or Virgo (Mercury is the ruler of Gemini and Virgo).
Also on Monday, Saturn starts its station in Aquarius. "Stationing" is when a planet moves more slowly through the sky. When a planet stations, its energy becomes more "exalted"; in the case of Saturn, this means we all feel the need to more fully face what is currently so, our actual reality.
Saturn has to do with doing what needs to be done — so we can fully understand the practical implications of our reality, and the consequences of our past actions. Saturn also represents our structures, responsibilities, commitments and ability to "do" life, on life's terms.
As spirit beings in a physical world, it's best to observe the laws of the physical world. The sooner we learn to "play by the rules", the easier life gets. Saturn also represents time and the "domain" of time: growing up, maturing, understanding our limitations, setting healthy boundaries with others, living with integrity, being authentic and truthful, being serious and focused on building something of value to society.
Saturn is our teacher. If you had a cosmic teacher, what would your personal "earth class" be in, right now? Where are you asked to look at your current "earth structures" and become more mature? Which communities or networks calls out for a commitment? What will time do?
As best as you can during the time of the station, bring flexibility and open-mindedness to any frustrations. The station-phase will last until June 4th; and  Saturn starts its 5-month retrograde on May 23rd in 13.5 degrees of Aquarius (more on that next week…).
Do you have your Ascendant, Career Point (or any personal planets) in 11-16 degrees of Aquarius, Leo, Taurus, or Scorpio? If so, you will be…
***
ALREADY A MEMBER? Scroll down & keep reading (make sure you are logged into your Member's account)!
GET IT ALL! Get the whole Forecast (Monday through Sunday) — as well as other awesome and exclusive content —become a site member (still, for the price of a cappuccino!)
***

Here is a testimonial from one of our participants after joining one of our recent Forums:

" Thank you so much! Love your forums and videos!" – Lia P.

To register for this month only, click here — Early Bird Special available until May 25th at midnight!!!
Have a fantastic week! Stay whole-hearted and healthy, and keep tuning in! May we all be free from attachments and aversions (:
Many blessings,
Sonja
PS: To apply my forecasts and videos to your own birth chart, watch my 30-minute class on: "How to Read Your Birth Chart" and feel free to go to my Facebook Fan page for snippets of my daily forecasts.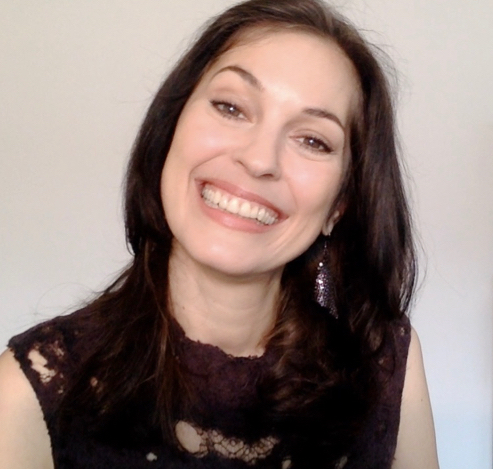 Sonja's passion is for connecting with people and helping them transform their lives. This led her to train as a life coach, in addition to her lifelong study of Astrology. With her Readings, her coaching and her Soul-Based Astrology Courses she aims to empower and support people in fulfilling their life's potential and aligning with Soul Purpose.