Heal through Conscious Awareness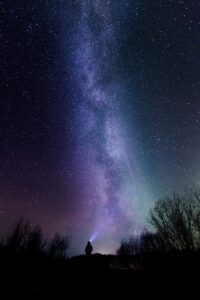 This week's headline items: on Wednesday, Mercury squares the degree of Dec. 14th's Solar Eclipse, and on Saturday late evening it changes signs from Pisces to Aries. The last Quarter Moon in Capricorn becomes exact on Easter Sunday; and there will be three Moon VoC phases this week: Monday evening (for almost 5.5 hours), Wednesday evening (for 5.5 hours), and Friday night/Saturday very early morning (for almost 3 hours).
Before we get to this week's forecast, let me make a quick announcement:
I will be giving an interview on Friday, April 2nd at 8pm EDT on Soulivity TV. A show titled: Beauty & Gratitude! This show is hosted by my dear friend D'Angelo Thompson who wrote the book "100 Days of Gratitude" and has a podcast on Spotify called: "Gratitude is a Journey" — he will be interviewing me. If you would like to watch, feel free to join via Soulivity's Facebook Fanpage or their Youtube channel. You can also join D' Angelo Thompson's Facebook page.
Now, this week's Forecast…
Monday, March 29th:
Monday, the Moon remains in harmony-loving, balance-seeking Libra all day. It will journey there until Tuesday very early morning. The energy of the Libra Moon helps us be naturally courteous and diplomatic; we are more polite at this time, as we seek the approval of others.
We very much want to maintain equal, fair relationships at this time, and are therefore open to making compromises and negotiating. These next two days are a great time for mediation — but our need for peace and accompanying aversion to direct conflict could pull us to "yes" more easily than we might like.
We may also be able see both sides of the equation so well that we can't make decisions. As best as you can, find an inner balance with this and communicate what needs to be said with grace and charm — even if it's "No" 😉 One last quick note: this is also a great time for anything to do with visual arts.
Monday early morning, a Sun/Chiron alignment in almost 9 degrees of Aries becomes exact at 4:09am EDT. We started to feel this aspect from last week, Thursday night (March 25th) on, it will be strong until  this Thursday. This gives us an opportunity to heal insecurities or shame through conscious awareness.
Becoming aware of old wounds or limitations is the first step toward healing them. Bringing compassion, self-acceptance, and love to them is the second. Together, steps one and two make for a beautiful healing experience. Feel free to also read my article on Chiron in Aries until 2027
It will help to stay grounded — connected to the Earth and your body. If waves of anger or frustration come up, let them, simply observe the waves. Ask yourself: Am I the "wave" or am I more than that? As best as you can, allow all "waves" to wash ashore, and allow yourself to rest as the vastness that you are (just like the ocean is to the waves).
Do you have your Ascendant, Career Point (or personal planets) in 6-12 degrees of Aries, Libra, Cancer, or Capricorn ? If so, you will be more aware of this alignment. This is also true for those of us who have our Ascendant or Sun-sign in Leo (the Sun rules Leo).
Monday at 8:08pm EDT, we enter a Moon VoC that will last for almost 5.5 hours, until 1:33am EDT (Tuesday very early morning). Use this intuitive time to make some adjustments and find creative ways to work with the energies at play: On the one hand, as best as you can, collaborate with others and play nice, on the other hand, be authentic and truthful about what you want to build long-term.
As always with a Moon VoC, as best as you can, don't start anything brand-new, stick to routine things, or simply go with the flow. You may also want to plan Monday evening until Tuesday very early morning ahead of time.
Monday at 11:24pm EDT, a Mercury/Neptune alignment in 21 degrees of Pisces becomes exact. We started to feel this aspect from last week Saturday night (March 27th) on, it will be strong until this Wednesday. This aspect could take our connection to our intuition even deeper — if we can allow it.
Spiritual and creative endeavors are highly recommended during this time — especially those involving music or creative writing. This is definitely a highly imaginative time. As best as you can, go with the flow and — just for now — let go of wanting to figure it all out.
The highest vibration of this aspect is idealistic, highly intuitive and romantic; on a lower level vibration, we might not see reality clearly and we might easily feel overwhelmed. We might get confused or disappointed; things might seem a little foggy, especially when it comes to communication, processing information, public transportation or daily traffic.
Ask yourself: What do I listen to? Could I be still — enough to listen to my heart? My intuition? Might I hear subtle and loving messages if I did? What might support me in trusting, relaxing, and going with the flow, as messages come through from within?
Check in with others before signing any documents or making long-term decisions for those three days: get reality checks! As best as you can, let go and let flow 😉 On the other hand, trust the divine timing of things and have faith that everything will turn out exactly as it needs to.

Do you have your Ascendant, Career Point (or personal planets) in 18-24 degrees of Pisces, Virgo, Gemini or Sagittarius? If so, you are more affected by this aspect. This is also true for those of us who have our Ascendant or Sun-sign in Gemini, Virgo or Pisces (Mercury is the ruler of Gemini and Virgo; Neptune rules Pisces).
***
ALREADY A MEMBER? Scroll down & keep reading (make sure you are logged into your Member's account)!
GET IT ALL! Get the whole Forecast (Monday through Sunday) — as well as other awesome and exclusive content —become a site member (still, for the price of a cappuccino!)
***

Here is a testimonial from one of our participants after joining one of our recent Forums:

" I LOVE your monthly forums. They keep me connected to the cosmic vibes. More importantly, the forums remind me how to connect to myself with the use of astrology. You are a wonderful compassionate teacher Sonja and I feel blessed to have you leading the way!" — Karen W.
To register for this month only, click here — Early Bird Special available until April 20th at midnight!!!
Have a fantastic week! Stay healthy, strong, centered, safe and keep tuning in! May we all be free from attachments and aversions (:
Many blessings,
Sonja
PS: To apply my forecasts and videos to your own birth chart, watch my 30-minute class on: "How to Read Your Birth Chart" and feel free to go to my Facebook Fan page for snippets of my daily forecasts.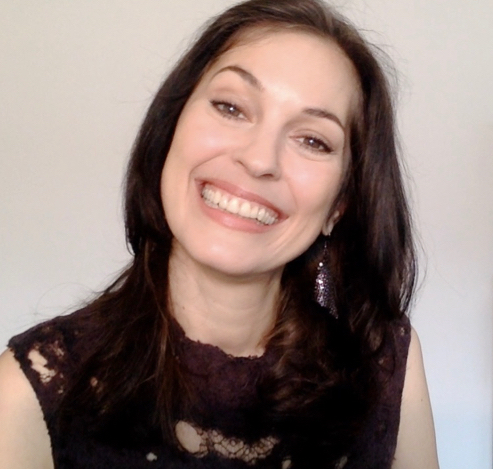 Sonja's passion is for connecting with people and helping them transform their lives. This led her to train as a life coach, in addition to her lifelong study of Astrology. With her Readings, her coaching and her Soul-Based Astrology Courses she aims to empower and support people in fulfilling their life's potential and aligning with Soul Purpose.