Under the Magnifying Glass — Forecast for July 8-14th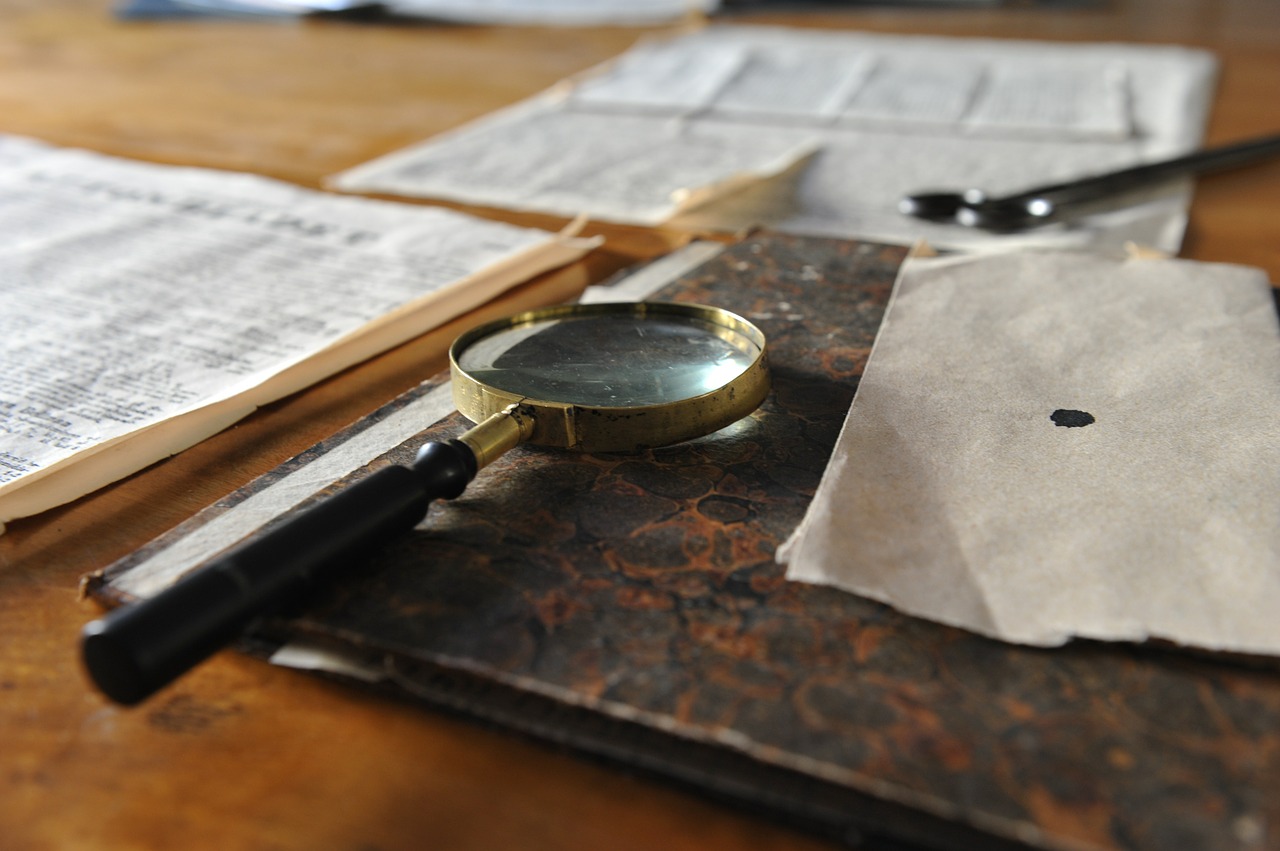 This week's headline items: Chiron's 5-month Retrograde phase begins on Monday evening, the first Quarter Moon in Libra becomes exact on Tuesday morning, on Friday early morning, Venus moves over the degree of July 2nd's Solar Eclipse, and the Neptune station ends on Saturday.
There will be three Moon VoC phases this week: Tuesday afternoon (for almost 14 hours), Thursday evening (for a little over 14.5 hours) and Saturday late evening (for a little over 21.5 hours).
Before we get to this week's forecast, I have a quick announcement:
Last chance to sign up for this week's Forecasting Forum! Live this Thursday (July 11th) at 12pm PDT/3pm EDT/8pm BST (London-time). Please note that we'll talk about this month's Eclipses: Solar eclipse in Cancer, Lunar Eclipse in Capricorn.
What needs your nurturing attention for the next 6 months? What is coming to fruition?
To register for this month only, click here (non-Members also get access to this month's Full Moon/Lunar Eclipse video when they register). Other than booking a reading with me, this is the highest level of support you can get — and it's still only $37 for the 90+ minute webinar.
Special Offer: join or upgrade to Star or SuperStar Membership before July 8th at midnight, and you will also get the 95min. webinar about the current Chiron Station, and Mercury Retrograde for FREE!
If you would like to join live, please keep in mind that registration will close an hour before the live event begins, if you register after 2pm EDT on Thursday you will receive the mp4-video presentation of the webinar.
Also, just as a reminder: Star and SuperStar Members are automatically registered. If you are already at that Membership level, please look out for an email with the link to join live on the day of the Forum, and a second email with a link to the recording of the webinar.
Now for this week's Forecast…
Monday, July 8th:
Monday is a big day (astrologically speaking). The Moon remains in detail-oriented, practical Virgo and VoC until 2:07am EDT; at that time, the Moon moves into harmony-loving, balance-seeking Libra, where it will journey until Wednesday early morning. The energy of the Libra Moon helps us be naturally courteous and diplomatic; we are more polite at this time, as we seek the approval of others.
We very much want to maintain equal, fair relationships at this time, and are therefore open to making compromises and negotiating. These next two days are a great time for mediation — but our need for peace and accompanying aversion to direct conflict could pull us to "yes" more easily than we might like.
We may also be able see both sides of the equation so well that we can't make decisions. As best as you can, find an inner balance with this and communicate what needs to be said with grace and charm — even if it's "No" 😉 One last quick note: this is also a great time for anything to do with visual arts. This Moon placement start the build up towards the first Quarter Moon (exact Tuesday morning)
Monday morning, a challenging Venus/Chiron aspect becomes exact at 7:42am EDT. We started to feel this aspect from last week, Friday evening (July 6th) on; it will remain strong until this Wednesday (July 10th). This aspect asks us to stretch past injuries and insecurities in our relationships, self-worth and finances. If we can bring compassion and a different point of view to these issues, we will reach a new understanding of ourselves and our life journey.
We have the opportunity to learn from one another; ironically though, social insecurities can be magnified at this time. Whenever Chiron is involved, we are being asked to do some healing work. As best as you can, use this time to learn about your sore spots. Nobody is perfect: we all have our flaws and idiosyncrasies. It's ok.
If you get triggered by someone, as best as you can, take it as an opportunity to see where this trigger originated — probably in your childhood. Bring love and compassion to yourself as you are, and as you were. Allow any feelings this may stir up in you. A feeling is just energy that wants to be experienced; it wants to move through us and out.
The more we resist our feelings, the more we keep them spinning in place. As best as you can, move from the head to the heart. What might change, if you had 5% more compassion with yourself and others? What if you just decided to have faith in the healing process?
Do you have your Ascendant, Career Point (or personal planets) in 3-9 degree of Cancer, Aries, Capricorn or Libra? If so, you are more affected by this aspect. This is also true for those of us who have our Ascendant or Sun-sign in Taurus or Libra (Venus is the ruler of Taurus and Libra). 
Monday late morning, an opportune Venus/Uranus aspect becomes exact at 11:32am EDT. We started to feel this aspect from last week, Saturday (July 6th) on; it will remain strong until this Wednesday morning (July 10th). This gives us the opportunity to experiment with how we relate to others — to do something different or unusual — freedom plays a big part in this aspect.
Of course, others are experimenting too, so you might experience some unusual or unexpected interactions during this time — it's a favorable time for social meetings and events. As best as you can, stay open and flexible: fresh air is blowing through your relationships.
We're also ready to experiment with our financial undertakings — good places to look: all things "tech" (electronics, technology, internet); metaphysics; the arts; group activities. This is not the best time to make long-term financial investments not suggested in an intuitive flash 😉
Do you have your Ascendant, Career Point (or personal planets) in 4-8 degrees of Cancer, Taurus, Pisces, or Virgo? If so, you will be more aware of this opportunity. This is also true for those of us who have our Ascendant or Sun-sign in Taurus, Libra or Aquarius (Venus is the ruler of Taurus and Libra, Uranus rules Aquarius).
Also, Monday late morning, a somewhat challenging Sun/Jupiter aspect becomes exact at 11:48am EDT. We started to feel this aspect from Sunday late evening (July 7th) on; it will remain strong until Tuesday evening (July 9th). This aspect operates more on an internal level. We feel uneasy about something, sort of awkward — and we need to make a choice. An inner awareness needs to be developed if we're to see what needs adjusting.
More profoundly though, we may feel challenged, as we realize that we are being overly enthusiastic with others. That high optimism may also drive us to take on more than we can physically handle. If we do start to feel drained or frustrated, it might be helpful to look at how we use our energy: Are we in tune with our emotional body?
It's also worthwhile to examine how our personal belief systems impact our experience of life… Can we stay open to new philosophies or perspectives on life and what it offers to us? And even perhaps stay open toward our desire for more expansion or personal/spiritual growth?
Holding on to the past will not serve us now, nor will fear of anything other than the familiar; as best as you can, slow down and stay tuned in to your emotional body — keep tuning into, and taking care of, your "inner baby".
Do you have your Ascendant, Career Point (or personal planets) in 15-17 degrees of Cancer or Sagittarius? If so, you will be more affected by this aspect. This is also true for those of us who have our Ascendant or Sun-sign in Leo or Sagittarius (the Sun rules of Leo; Jupiter rules Sagittarius)
Monday early evening, a Mercury/Mars alignment in almost 4.5 degrees of Leo becomes exact at 6:27pm EDT. We started to feel this aspect from last week, Tuesday evening (July 2nd) on; it will remain strong until this Thursday (July 11th). This alignment might speed up our thinking (and possibly also our driving 😉
We communicate with curiosity, enthusiasm and energy, especially when it has to do with sports, fun activities, games, risk-taking activities, creative engagements, children — and anything connected to love and romance. We get to the very heart of a subject.
Something to be aware of: We may take things a little too personally. This defensiveness could make it challenging for others to engage in healthy dialogue with us. We may focus too much on ourselves and get attached to being "right" over being happy.
As best as you can, appreciate yourself, life and others — and honor your heart. If you find yourself having impatient thoughts and behaviors, draw a deep breath into your lower belly and feel the the breath soothing your solar plexus, bringing you back to your center…
Do you have your Ascendant, Career Point (or personal planets) in 1-8 degrees of Leo, Aquarius, Taurus, or Scorpio? If so, you will feel this alignment quite strongly. This is also true for those of us who have our Ascendant or Sun-sign in Gemini, Virgo or Aries (Mercury is the ruler of Gemini and Virgo; Mars rules Aries).
Monday evening, at 7:40pm EDT, Chiron comes to a halt in almost 6 degrees of Aries. As you may recall from last week, Chiron is the wounded healer; in Aries, it brings our attention towards our physical and sexual wounds, as well as wounding around our self-identity and the masculine energies. Watch out for any triggers that are connected to your past.
This is the beginning of Chiron's 5-month retrograde phase, that lasts until Dec. 12th (moving backwards to 1.5 degrees of Aries). Until Dec. 12th, we are getting a chance to connect to, and investigate our wounds and insecurities on a more internal level.
We may need to put any wounds around the masculine approach to things under the magnifying glass — while they are there, do your best to take a closer look at how you might bring compassion and understanding to them. What might you discover about those wounds, if you really looked? How could others benefit from your discoveries?
For those of you who want to have a better understanding of your personal healing journey, feel free to get the mp3-recording of my Chiron-workshop: "Healing with Astrology" (it's available for FREE and immediately with most Memberships, with the monthly Universal Membership after 3 months). Click here for more info.
Also, one last reminder…
***
ALREADY A MEMBER? Log into your Member's account and keep reading!
GET IT ALL! Get the whole Forecast — as well as other awesome and exclusive content — become a site member (still, for the price of a cappuccino!) 😉
***

Here is a testimonial from one of our participants after joining our most recent Forum:
Thank you, Sonja, for providing us with valuable information to prepare us for what is to come. Insightful and enlightening. Thank you! — Julienne A.
Have a fantastic week! Many blessings, Sonja PS: To apply my forecasts and videos to your own birth chart, watch my 30-minute class on: "How to Read Your Birth Chart" and feel free to go to my Facebook Fan page for my daily forecasts 😉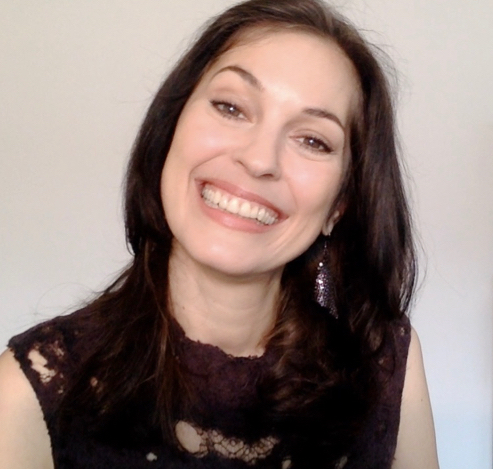 Sonja's passion is for connecting with people and helping them transform their lives. This led her to train as a life coach, in addition to her lifelong study of Astrology. With her Readings, her coaching and her Soul-Based Astrology Courses she aims to empower and support people in fulfilling their life's potential and aligning with Soul Purpose.