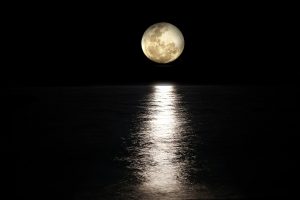 The next Full Moon will be "exact" on March 18th, at 3:18am EDT/7:18am GMT, in almost 28 degrees of Virgo — and by then, we are halfway through the Lunar cycle that started on March 2nd.
Take a look at the New Moon Intentions you set around March 2nd, and ask yourself: How far have I come with those Intentions? If I'm not where I'd like to be with them, what new course might bring me closer to my goals?
If you are already a Member of my online community, feel free to also watch my Full Moon video.
A Full Moon is always an opposition between the Moon and the Sun; during these oppositions, we seek balance, alignment and integration around two perspectives that seem like polar opposites. Very often, we experience this through our interactions with others, and since these interactions are also the pathway to resolution, relationships of all kinds are highlighted during Full Moons.
The balance we seek between Virgo and Pisces seems to be the fundamental challenge of our time: to integrate head and heart, science and intuition, discernment and compassion. This Full Moon shows each of us how far we have come with integrating those two seemingly opposite archetypes within ourselves — and how far we have yet to go.
This particular Full Moon has a planetary line-up known as a Stellium; it's in Pisces, includes Mercury (the ruler of Virgo), and it connects favorably to the current Moon Nodes in Taurus/Scorpio. Pluto in Capricorn also plays an important role in this Full Moon chart. We will also look at the Venus-Mars alignment in Aquarius, and how it connects to other planets in this Full Moon chart. More about all of this in a moment… But first let's take a look at the polarity of this Full Moon in general:
The Moon in Virgo opposes the Sun in Pisces. Virgo seeks personal and practical wholeness, while Pisces reminds us of a transcendent wholeness — our divinity and interconnectedness with all of life.
Virgo benefits from apprenticeship, whereas Pisces learns to trust inner guidance above all else — when balanced, we are able to discern without judgment, serve without obligation, and love all of creation, including ourselves.
Virgo analyzes, Pisces feels: We are invited to discern what's real, so we can make healthier choices. To find the balance between Virgo and Pisces, ask yourself…
***
ALREADY A MEMBER? Scroll down & keep reading (make sure you are logged into your Member's account)!
GET IT ALL! Get the whole Forecast with all the Full Moon questions — as well as other awesome and exclusive content — become a site member (still, for the price of a cappuccino!) 😉
***

Do you have your Ascendant, Career Point, or personal planets in 25-29 degrees of Virgo, Pisces, Gemini, Sagittarius, or 0 degrees of Libra, Aries, Cancer or Capricorn? If so, this month's Full Moon will affect you more; the same is true for those of us with our Ascendant or Sun-sign in Leo or Cancer (the Sun rules Leo; the Moon rules Cancer).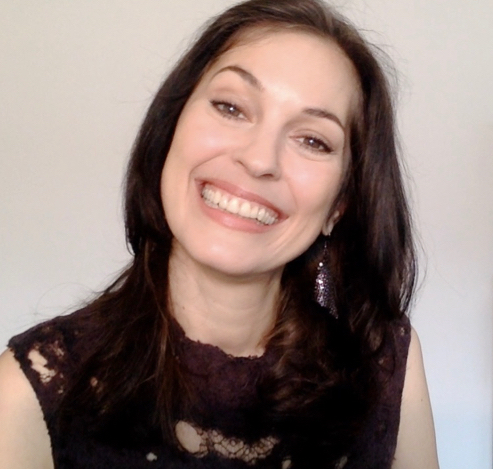 Sonja's passion is for connecting with people and helping them transform their lives. This led her to train as a life coach, in addition to her lifelong study of Astrology. With her Readings, her coaching and her Soul-Based Astrology Courses she aims to empower and support people in fulfilling their life's potential and aligning with Soul Purpose.