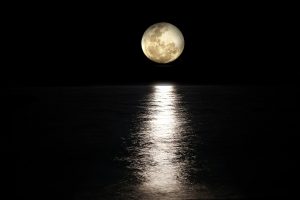 On Dec. 7th, at 11:08pm EST, the Full Moon becomes exact, in 16 degrees of Gemini; the entrance of the Moon into Gemini on Dec. 6th in the afternoon starts the energetic build-up towards this Full Moon.
The Moon in chatty, versatile Gemini, opposes the Sun in optimistic, adventurous, truth-seeking Sagittarius. If you are already a Member of my online community, you can watch my Full Moon video for more details. 
Let's start by looking at the highlights of this Full Moon:
The Moon makes an exact alignment to retrograde Mars in Gemini, which asks us to take action on something that we have been meaning to take care of for a while.
The Sun in Sagittarius quincunxes Uranus in Taurus, which invites us to get comfortable with being uncomfortable.
Neptune in Pisces (our primary connection to universal love and our intuitive knowing) is still exalted until Dec. 22nd, making this planet's energy a vital part of this Full Moon chart; it widely squares the Full Moon polarity in Gemini-Sagittarius, as well as Mars. 
Mercury, the planet of communication or also known as the messenger (also the ruler of Gemini), aligns with Venus, the planet of love and beauty, and they both squares Jupiter, the planet of expansion and generosity (also the ruler of Sagittarius)
There are several other important aspects in this Full Moon chart, and I will go into all of them in detail in a moment — but first…
Full Moons illuminate the higher/lighter vibration and the denser Shadow side of each sign. As our collective consciousness continues to awaken, what's been in the shadows comes to the forefront more and more, so we can see it more clearly and deal with it on a conscious level.
This ultimately creates a more conscious society that can make more empowering choices for the future. However, it is essential to remember that this is a process and takes time to get to a place where we can see a clear shift on a collective level.
Let's take a look at the Gemini-Sagittarius polarity…
***
ALREADY A MEMBER? Scroll down & keep reading (make sure you are logged into your Member's account)!
GET IT ALL! Get the whole Forecast with all the Full Moon questions — as well as other awesome and exclusive content — become a site member (still, for the price of a cappuccino!) 😉
***

Do you have your Ascendant, Career Point (or personal planets) in 14-18 degrees of Gemini, Sagittarius, Virgo, or Pisces? If so, you are more affected by this month's Full Moon. This is also true for those of us who have our Ascendant or Sun-sign in Leo or Cancer (the Sun rules Leo, the Moon rules Cancer)
Again, we will address Chiron's loud energy due to its Station Direct phase in our next Forum — feel free to join us live on Dec. 10th at 11:30am EST for the last Forecasting Forum of the year! Once registered, an mp4-video recording of the live event will be available to everyone, whether you joined live or not!
This webinar will help you understand better how this planetary shift will impact you personally and what your healing journey entails. Questions are always welcome, either via email in advance or during the Forum (I will address questions in the order that I have received them).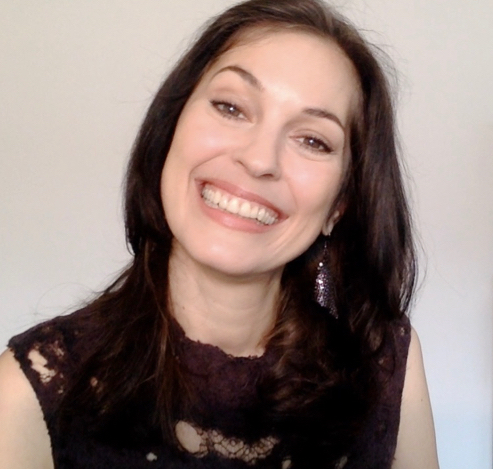 Sonja's passion is for connecting with people and helping them transform their lives. This led her to train as a life coach, in addition to her lifelong study of Astrology. With her Readings, her coaching and her Soul-Based Astrology Courses she aims to empower and support people in fulfilling their life's potential and aligning with Soul Purpose.