Suppressed Desires Surface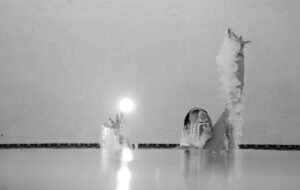 This week's headline items: Venus exits its post-Shadow phase on Tuesday late evening; the New Moon in Pisces becomes exact on Wednesday early afternoon; the Sun squares the Solar Eclipse degree (from Dec. 4th, 2021) on Wednesday evening; Mercury squares the Moon Nodes on Thursday early afternoon; Mars and Venus both change signs from Capricorn to Aquarius on Sunday very early morning, creating a conjunction soon after at 0º Aquarius.
There will be three Moon VoC phases this week: Monday late evening (for almost 19 hours); Thursday late afternoon (a little over 3 hours); and Saturday late evening (4 hours).
Now, this week's Forecast…
Monday, February 28th:
Monday, the Moon remains in freedom-loving, forward-thinking Aquarius all day. The energy of the Aquarian Moon relates to our instinct for improvement. Reactions are more intellectual than emotional; interactions more impersonal than personal. We are likely to have an increased fascination with the new and unusual.
Social gatherings, anything connected with group ideals and goals for the future, brainstorming, new ideas and methods, progress: all these are promoted during the time the Moon moves through Aquarius. Again: we have our eyes on the future — or on outer space 🙂 Personal freedom becomes paramount.
Monday morning presents an opportunity to connect with others and engage in a healing process that can bring us progress  (Moon in Aquarius sextiles Chiron in Aries, exact at 7:07am EST) 
Also on Monday morning, we may feel pulled in two quite different directions: On the one hand, we experience a need for connecting with like-minded people and remaining objective; on the other hand, we want to make space for pursuing our financial vision — and we also want to break free from outdated value systems.
As such, we may have to address what we value, both in others and in ourselves (which informs our self-worth); as best as you can, make adjustments and find creative solutions when it comes to these energies. (Moon in Aquarius squares Uranus in Taurus, exact at 8:50am EST) 
Monday afternoon, if you are already awake, connect with others, and share your vision for the future. Could you permit yourself to get in touch with your unique spark — and communicate your inner genius? (Moon in Aquarius conjuncts Mercury in Aquarius, exact at 5:11pm EST)
Monday at 9:01pm EST, we enter a Moon Void of Course (VoC), for almost 14 hours, until 3:53pm EST (Tuesday afternoon). Use this intuitive time to focus on a long-term vision for your communities that involves a mature and realistic approach. As best as you can, take your time, and do your best to come from a place of integrity.
As always with a Moon VoC, as best as you can, don't start anything brand-new, stick to routine things, or simply go with the flow. You may also want to plan Monday late evening until Tuesday afternoon ahead of time.
***
ALREADY A MEMBER? Scroll down & keep reading (make sure you are logged into your Member's account)!
GET IT ALL! Get the whole Forecast (Monday-Sunday) — as well as other awesome and exclusive content — become a site member 
(still, for the price of a cappuccino!) 😉
***

Here are two testimonials from our participants after joining one of our recent Forums:
"This has been wonderfully insightful and empowering for me. So glad I made the decision to be aboard. <3" — Michaele D. C.

"Thank you so much. Very helpful." — Penny
To register for this month only, click here — the EARLY BIRD SPECIAL is available until March 16th at midnight EST!!!
Have a fantastic week! Stay whole-hearted and healthy, and if you need support in any way, please feel free to reach out!
Many blessings,
Sonja
PS: To apply my forecasts and videos to your own birth chart, watch my 30-minute class on: "How to Read Your Birth Chart" and feel free to go to my Facebook Fan page for my daily forecasts 😉
Blog photo by Martin Lopez from Pexels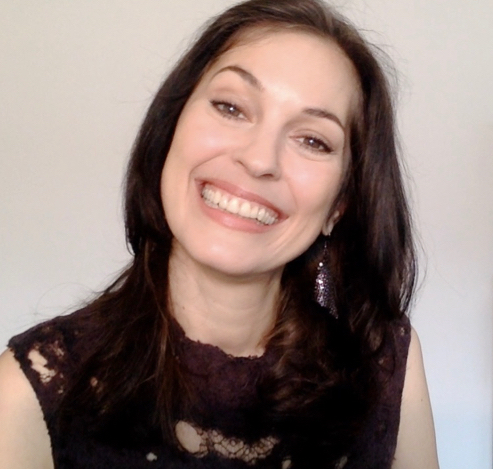 Sonja's passion is for connecting with people and helping them transform their lives. This led her to train as a life coach, in addition to her lifelong study of Astrology. With her Readings, her coaching and her Soul-Based Astrology Courses she aims to empower and support people in fulfilling their life's potential and aligning with Soul Purpose.