We Feel Alive — Forecast for Dec. 17th – 23rd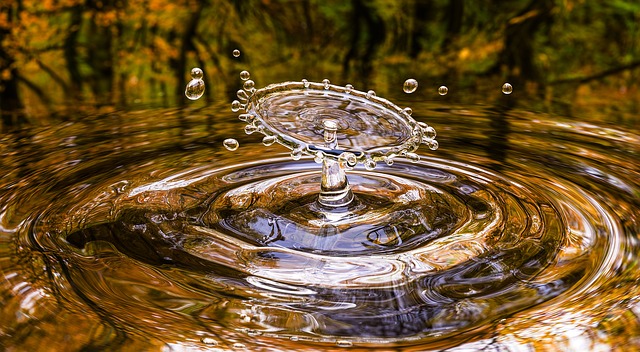 This week's headline items: Venus comes out of her shadow phase on Monday, the Chiron Station finally ends on Tuesday, the Sun changes signs from Sagittarius to Capricorn on Friday (marking the Winter Solstice in the Northern Hemisphere), and the Full Moon in Cancer becomes exact on Saturday.
There will be three Moon VoC phases this week: Tuesday very early morning (for a little over 2 hours), Wednesday evening (for almost 14 hours), and Saturday late morning (for a little over 2 hours).
Before we get to this week's forecast, I have two quick announcement:
1) If you haven't had a chance yet to listen to my recent Radio Interview, from earlier this month, click here. Questions centered around how the zodiac can influence relationships and compatibility, and particularly sexual compatibility between the signs.
2) Last chance to sign up for this week's Forecasting Forum! This will be the last FORECASTING FORUM of the year! Live on Thursday, Dec. 20th at 11am PST/2pm EST/7pm GMT (London-time). Please note that we'll talk about 2019! We will take a look ahead at the whole year to gain some perspective and get an overview of what's to come: What can we expect in 2019? What are the energies to watch out for, and which ones are the energies to get excited about?
If you want to get ready for 2019, join me live or sign up for the mp4-video presentation. To join for FREE every month, become a Star or SuperStar Member on my site. To register for this month only, click here (this also includes access to this month's Member's-only Full Moon video). If you are a Star or SuperStar Member already, please check your email on the day of the webinar!
Now, this week's Forecast:
Monday (Dec. 17th): the Moon remains in pioneering, fast-paced Aries all day, where it will journey until Tuesday early morning. Life is an adventure, we're more open to new ideas, and have great enthusiasm for new projects. Patience is certainly not our strong suit at this time, but we can decide quickly, and act immediately.
Our independence and dynamism are important to us right now, so we may find it hard to be disciplined or accept advice at this time; in general, our responses to others tend to be more assertive or even aggressive. If you find your foot tapping, try hitting the gym, or finding other ways to burn off the body's excess energy.
Monday very early morning, an opportune Mars/Pluto aspect becomes exact at 1:57am EST. We started to feel this aspect from last week, Friday evening (Dec. 14th) on; it will be strong until this Thursday evening (Dec. 20th). This brings an opportunity to connect our personal passions to our Soul's passions.
We can dream up creative solutions to problems, and imaginative, unusual approaches to getting the job done. We favor subtle or peaceful solutions over conflict and confrontation. We feel more confident about our own talents
It's especially satisfying to do work that helps others — perhaps in support of a cause that transcends our own narrow, personal interests.
Strategic thinking and execution is favored right now, as is eliminating waste around time and energy. Remember though: An "opportunity" is just an opening, it's not automatically granted — we have to "step up" to the opening, then through it…
Do you have your Ascendant, Career Point (or personal planets) in 18-22 degrees of Pisces, Capricorn, Scorpio or Taurus? If so, you will be more aware of this opportunity. This is also true for those of us who have our Ascendant or Sun-sign in Aries or Scorpio (Mars is the ruler of Aries; Pluto is the ruler of Scorpio)
Monday late morning, we are invited to make adjustments and find creative solutions around personal desires and needs, versus our deep passion and focus on long-term goals. As best as you can, allow yourself to make space for both; flexibility and adaptability are key if we mean to move forward with our plans and projects…
Also on Monday, around 10pm EST, Venus's Shadow phase ends in 10 degrees and 50 min. of Scorpio. During Venus's shadow phases, it's best to hold off on anything new in connection with relationships, things we hold dear, or place value on (including finances) — this is especially true when it comes to engaging in new relationships or partnerships. The good news is that with the Venus shadow phase ending today, we can finally go ahead and start up new enterprises, and make new financial investments.
Tuesday (Dec. 18th): the Moon remains in…
***
ALREADY A MEMBER? Log into your Member's account and keep reading!
GET IT ALL! Get the whole Forecast — as well as other awesome and exclusive content — become a site member (still, for the price of a cappuccino!) 😉
***

Have a fantastic week!
Many blessings,
Sonja
PS: To apply my forecasts and videos to your own birth chart, watch my 30-minute class on: "How to Read Your Birth Chart" and feel free to go to my Facebook Fan page for my daily forecasts 😉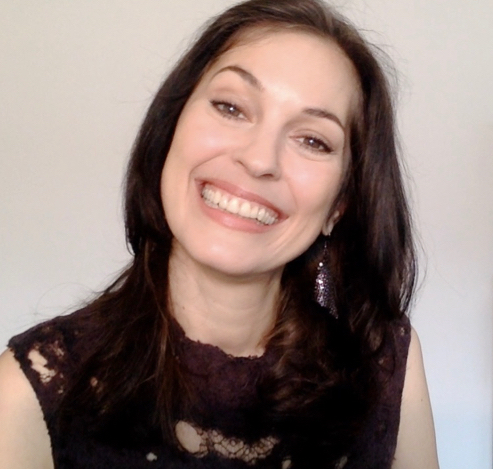 Sonja's passion is for connecting with people and helping them transform their lives. This led her to train as a life coach, in addition to her lifelong study of Astrology. With her Readings, her coaching and her Soul-Based Astrology Courses she aims to empower and support people in fulfilling their life's potential and aligning with Soul Purpose.